EVENTS

Strategic Partnership Symposium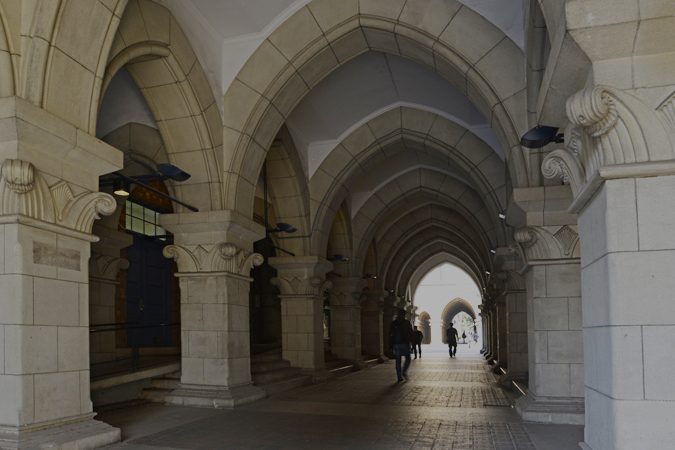 Details
Type
Lecture
Intended for
General public / Enrolled students / International students / Academic and Administrative Staff
Date(s)
March 15, 2022 17:00 — 20:00
Location
Online
Entrance Fee
No charge
Registration Method
Advance registration required
Please complete the online registration from the URL below.
https://form.qooker.jp/Q/auto/en/0315UTokyoSPS/reg/
Registration Period
March 4, 2022 — March 16, 2022
Contact
Division for Global Campus Initiatives, UTokyo
sp.uni.adm[at]gs.mail.u-tokyo.ac.jp
(Please replace [at] with @)

Japan Forum for Internationalization of Universities
"Building a Network of 'Strategic Partnerships' to Strengthen International Competitiveness among Japanese Universities" Project
Strategic Partnership Symposium
The University of Tokyo has been organizing cross-departmental projects called the "Strategic Partnerships UTokyo" with selected overseas partner universities since October 2014. Strategic partnerships play an important role in promoting not only international research collaborations but also diverse and interdisciplinary exchanges of students.
The Fifth UTokyo Strategic Partnership Symposium will be held on Thursday, March 7th so that faculty members, staff, and students from UTokyo and partner universities may share experiences and ideas for better partnership development and discuss how UTokyo can work together with Asian universities.
Because universities in English-speaking countries have a large presence in academia in the world, many non-Western universities, including UTokyo, heavily emphasize relationships with universities in English speaking countries. While maintaining relations with these universities is important, geographical realities and changing demographics naturally point at the value and the need of increasing relationships with Asian universities, especially in view of the rapid growth in the Asian economy and diversification. The goal of the symposium is to understand the significance of the cooperation with Asian universities and discuss how UTokyo could further strengthen relationships with institutions in neighboring countries.
We sincerely hope that this symposium will provide participating universities with an excellent opportunity to exchange experiences and ideas regarding collaboration among Asian institutions, and thereby, to contribute to international as well as regional society by strengthening their excellent educational and research capacity further.
Language
English or Japanese (Simultaneous Japanese-English interpretation available)
Program
(Time zone = JST)
17:00 Opening Address
Prof. Dr. HAYASHI Kaori
Executive Vice President, Director General of the Division for Global Campus Initiatives, The University of Tokyo
17:05 Guest Lecture 1
Ms. KISHIMOTO Orie
Chief Inspector for Schools Leader, International Strategy Team, Higher Education Bureau, Ministry of Education, Culture, Sports, Science and Technology
17:35 Guest Lecture 2
Prof. Dr. Christian SCHWARZENEGGER
Vice President Faculty Affairs and Scientific Information, University of Zurich
18:05 Q&A session
18:10 Break
18:10 Strategic Partnership Showcase Examples
-
The University of Tokyo
"Advancing education and research collaborations under the corona pandemic through Strategic Partnerships"
Prof. Dr. WATANABE Satoshi (Special Advisor to the President/Deputy Director General of the Division for Global Campus Initiatives), The University of Tokyo
-
Kyoto University
"Promotion of international research and education collaboration through strategic partnerships"
Prof. Dr. KONO Yasuyuki (Vice-President for International Strategy), Kyoto University
-
Osaka University
"Co-creation with Global Knowledge Partners on societal challenges – A case of Osaka University"
Assoc. Prof. OBAYASHI Saori (Center for Global Initiatives), Osaka University
-
Ehime University
"Bi-directional Education and Research Program for Sustainability by the Consortium of Six Universities in Japan and Indonesia"
Assoc. Prof. Dr. KOBAYASHI Osamu (Asia Africa Center, Institute for International Relations), Ehime University
Assoc. Prof. Dr. SHIMAGAMI Motoko (Asia Africa Center, Institute for International Relations), Ehime University
-
Waseda University
"Strategic Partnerships and Overseas Offices"
Prof. Dr. GEMMA Masahiko (Vice President for International Affairs), Waseda University
-
Soka University
"Strategic Partnerships for English Language Education: A Case in the Philippines"
Assoc. Prof. Dr. Paul HORNESS (World Language Center), Soka University
19:45 Q&A session
19:55 Closing Remarks
Prof. Dr. KONO Yasuyuki
Vice-President for International Strategy, Kyoto University
(Member Universities)
The University of Tokyo, Tohoku University, Kyoto University, Osaka University, Kyushu University, Ehime University, Waseda University, Keio University, Soka University, Japan University of Economics
Organized by Division of Global Campus Initiatives, UTokyo