FEATURES

Not "Smaller," but "Softer": Unlocking New Possibilities in Electronic Components | UTOKYO VOICES 013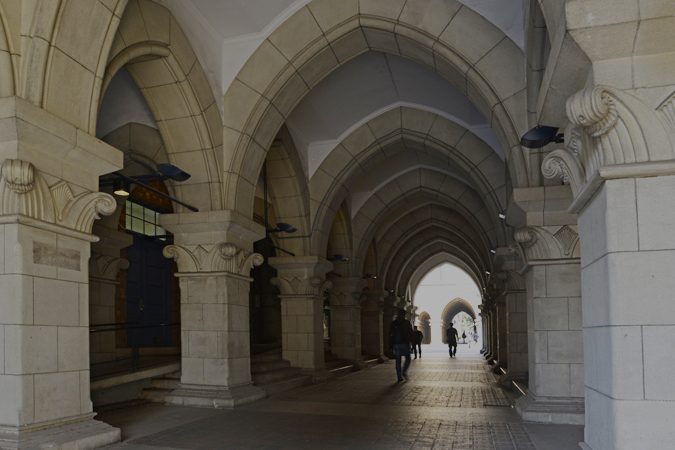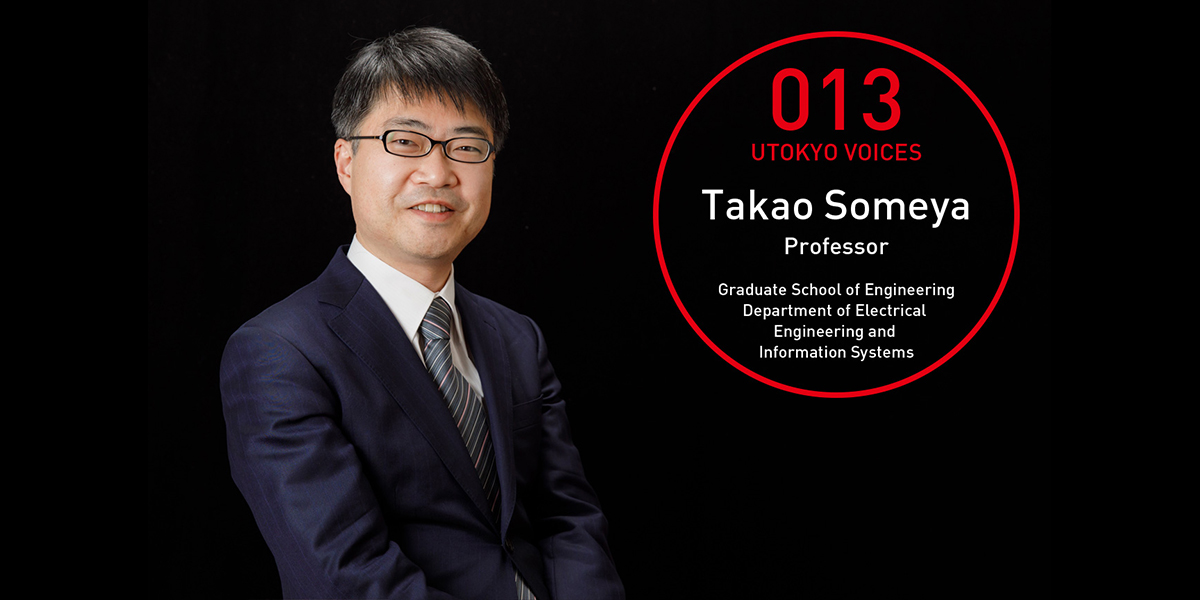 Not "Smaller," but "Softer": Unlocking New Possibilities in Electronic Components
The thin film in the palm of my hand was stirred into a gentle flutter by the slightest movement of the air in the room. Though only one-tenth the thickness of cooking wrap, the film is a full-fledged electronic component that functions as a touch sensor.
"When they're as thin and soft as this, there's virtually no discomfort when worn on human skin. I wanted to make electronic components, like this one, which have a strong affinity with human beings." We normally think of electronic components as being hard. When I asked Professor Someya whether the idea of creating soft electronic parts that can be worn on human skin stemmed from an interest in the human body or medicine, he shook his head in response.
"It began while I was still a fledgling researcher, when it seemed as though the 'smaller is better' revolution in electronic components was about to run its course. Therefore, I decided to look at other possibilities."
In other words, he decided to shift the focus from "smaller" to "softer." He headed in a direction that other scientists did not see and has since produced a wealth of pioneering work: the world's first stretchable circuit, the world's first skin-worn touch sensor, the world's first highly breathable and stretchable sensor—the list goes on.
In the early days, he explains, people wondered, in regard to his research, what use there could be for floppy electronic parts. However, when you think about it, no matter how small smartphones or smartwatches might become, if too rigid, they would soon break when they are literally worn. Yet, if these devices were thin and stretchable, they wouldn't break easily, and would fit snugly against the skin, functioning as a touch sensor or thermometer, or providing continuous measurements of heart or muscle activity.
Just recently, Professor Someya developed an ultrathin display that displays data detected using the sensor. Because it can display electrocardiographic data when affixed to the palm or back of the hand, it presents an additional option in terms of in-home care for people who require round-the-clock heart rate monitoring. Users can send electrocardiographic data to the hospital on a regular basis, which the doctor can check and respond with a "like" mark if there are no problems. It really does feel like the future has landed.
"However, to actually use this technology in society, we need deeper knowledge not only of the human body and medicine, but also of our social systems and human psychology. It feels like we still have a long way to go in that respect."
Nevertheless, his expression was unperturbed.
"Failure is part and parcel of research, but breakthroughs are made because we press on regardless. I think that people who are optimistic, even foolishly so, can manage to make better progress without straining themselves too much... So I'm clearly one of those optimistic fools!" he said with a laugh. Any lack of knowledge or failure provides us with an opportunity to grow. This optimistic approach has given rise to an array of "world firsts."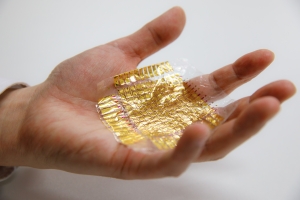 Touch sensor with a thickness of 0.001 mm. Fits snugly when affixed to the skin. Someya has also developed ultrathin skin sensors that detect biomedical signals, such as heart rate and muscle activity. These sensors have many potential applications in sport science.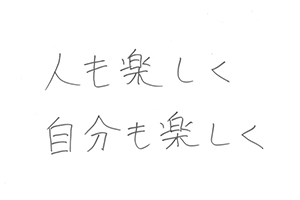 "This research will achieve great success through collaboration with researchers and business partners working in other fields. Therefore, while enjoying myself, it is important that these other people also enjoy getting involved in the research and feel interested in what we do." [Text: Hito mo tanoshiku, jibun mo tanoshiku (Fun for others, fun for me!)]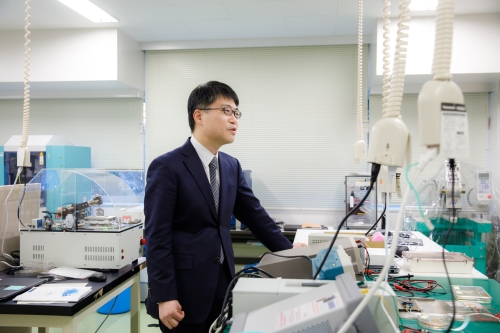 Takao Someya
After graduating from the School of Engineering, the University of Tokyo, Professor Someya worked as an assistant at the Institute of Industrial Science, the University of Tokyo. He took up his current post in 2009 after working as a visiting scholar at Columbia University and Bell Labs in the United States, and as an assistant professor in the Research Center for Advanced Science and Technology. He is engaged in research and development of large-area organic electronic devices with outstanding elasticity and flexibility. In 2005, the "e-skin" artificial skin for robots, which he developed in 2003, was chosen as one of Time magazine's "inventions of the year," making the front cover of the magazine.
Interview date: February 6, 2018
Interview/text: Eri Eguchi. Photos: Takuma Imamura.