FEATURES

Software innovation pushes the limits of distributed computing|UTOKYO VOICES 099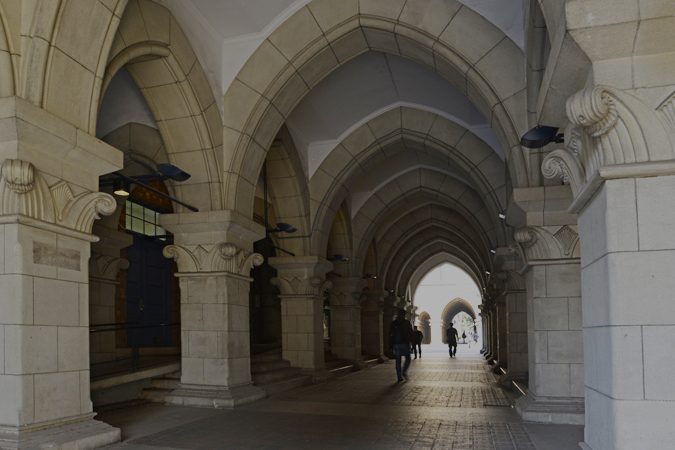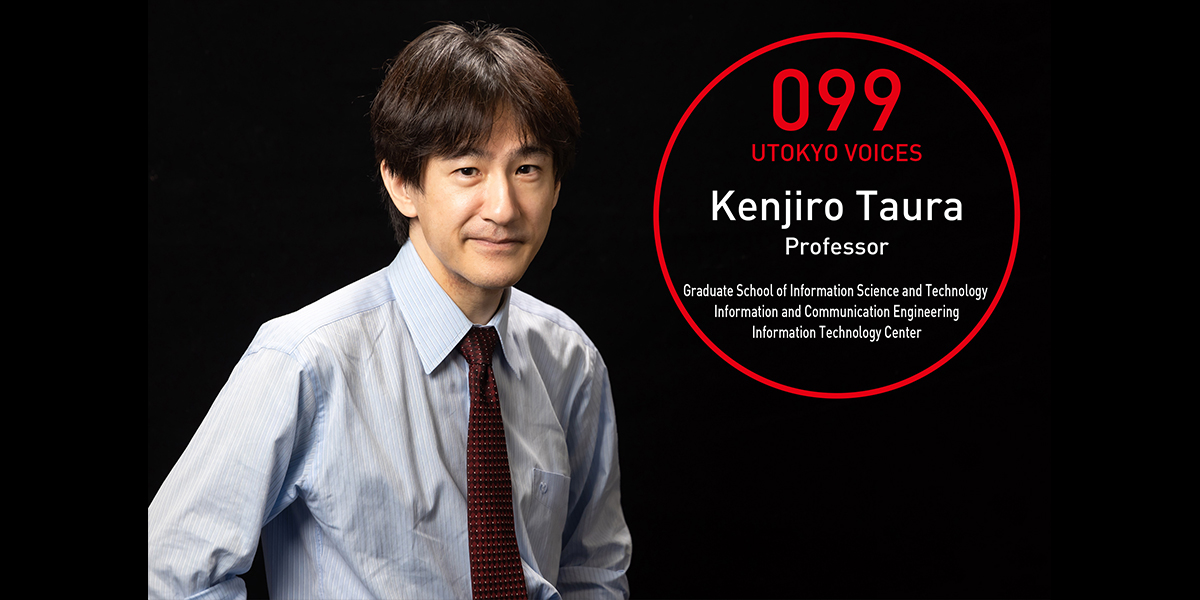 Software innovation pushes the limits of distributed computing
The central processing unit, or CPU, is called the brain of a computer. Its processing speeds grow faster by the year, such that today's desktop PC has the processing power of yesterday's supercomputer. Yet, no matter how fast the processing speed, unless programs are optimized to run on the CPU, computing speeds don't improve. To accelerate computing speed, parallel distributed processing — in which multiple CPUs are connected to each other to process data — becomes necessary. This is the field of research in which Professor Kenjiro Taura has labored for years.
Today, using what is known as the cloud, computers connecting over the internet has become commonplace. Some 20 years ago, before the widespread use of cloud computing, Taura and his collaborators were working on the InTrigger project, linking about 1,000 computers distributed across 16 locations in Japan, including the University of Tokyo, Kyoto University and Waseda University in Tokyo. "To enable use of multiple computing resources at extremely low startup costs, we designed libraries and tools for parallel processing and developed collective-communication algorithms to optimize communication according to the target environment," Taura explains. "And we succeeded in creating a platform that anybody could use."
Taura originally had his sights set on a career in mathematics when he enrolled at the University of Tokyo. However, he soon moved on to the Department of Information Science, wishing to do research that would benefit society in the burgeoning field of information science and technology. "Rather than work on class assignments, as I did for my courses until the third year of university, coming up with problems myself and doing research suited my nature better," Taura says, recounting his decision to enroll in graduate school.
Since then, Taura has been motivated to develop programs that make valuable contributions in a wide range of fields and achieve results once thought impossible. Taura still aspires to contribute to the betterment of society, yet he bears in mind of taking an approach that maintains a good balance between projects that could have immediate benefit to the world and those involving long-term research.
The opportunity to benefit the world as a matter of urgency would arrive for Taura in 2020 in an unexpected way. Also serving as director of the University of Tokyo's Information Technology Center, which operates and manages UTokyo's IT system, Taura led the university's efforts to create the necessary framework to move classes online amid the COVID-19 pandemic. Taura and his team selected the tools the classes would use and organized the operational procedures in a short span of time, while creating a portal site and manual that brought the necessary information together. Since April 6, 2020, Taura has succeeded in moving over 5,000 classes online, not including lab sessions and practical training. UTokyo's prompt action drew attention from outside the university as well for being the first in Japan to accomplish this feat.
The current focus of Taura's energies is the preparation of a next-generation academic information network and data infrastructure, in a joint project with the National Institute of Informatics, the National Institute of Advanced Industrial Science and Technology and IT centers across Japan. "This will be a framework by which researchers throughout Japan can easily share the research data held by their universities and process the information quickly using powerful machines at each IT center," says Taura. "We're also working on creating a platform for analyzing real-time data," he adds, referring to data on the environment and people's activities, sent from various sensors, automobiles, smartphones and social media.
"Computers are worthless without software," Taura explains. "If we can develop innovative algorithms, we can dramatically change the way computers are used. Now that I find intriguing."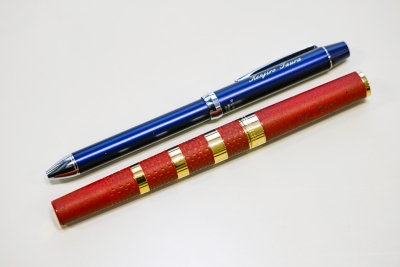 Fountain pen and ballpoint pen
The fountain pen and ballpoint pen, engraved with his name, are presents given to Taura by his students in 2015. Though he now has less occasion than before for putting pen to paper, Taura carries the pens with him wherever he goes.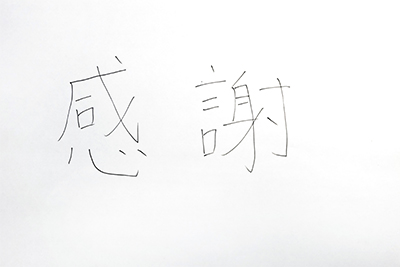 [Text: Kansha ("Acknowledgment")]
Nothing is accomplished by one person alone. "Everything I've accomplished, whether in running the center or in my research, has been with the steadfast support of everyone around me," says Taura. "Every day that I work, I am filled with gratitude for their support."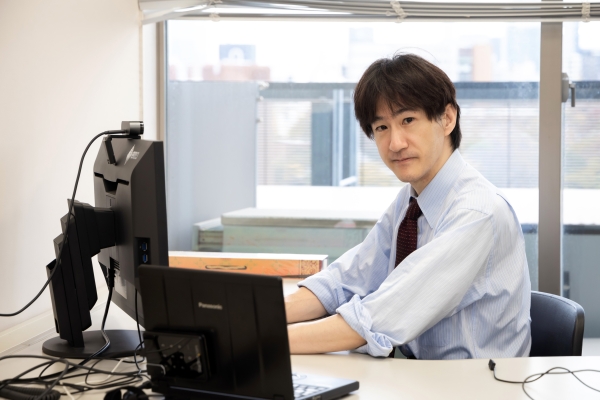 Profile
Kenjiro Taura
Graduated from the Department of Information Science, Faculty of Science, the University of Tokyo, in 1992. Withdrew from the doctoral program of the Department of Computer Science, Graduate School of Science, and became research associate in the department in 1996. Obtained a doctorate in 1997, then was visiting scholar at the University of California, San Diego, from 1999 to 2000. Became lecturer in the Department of Information and Communication Engineering, Graduate School of Information Science and Technology, the University of Tokyo, in 2001, then associate professor in 2002 before being appointed professor in 2015. Became director of the Information Technology Center in 2018.
Interview date: November 20, 2020
Interview/text: Tsutomu Sahara. Photos: Takuma Imamura.