Grubs for global health
Student social entrepreneurs pursue small-scale solution to eliminate smelly garbage piles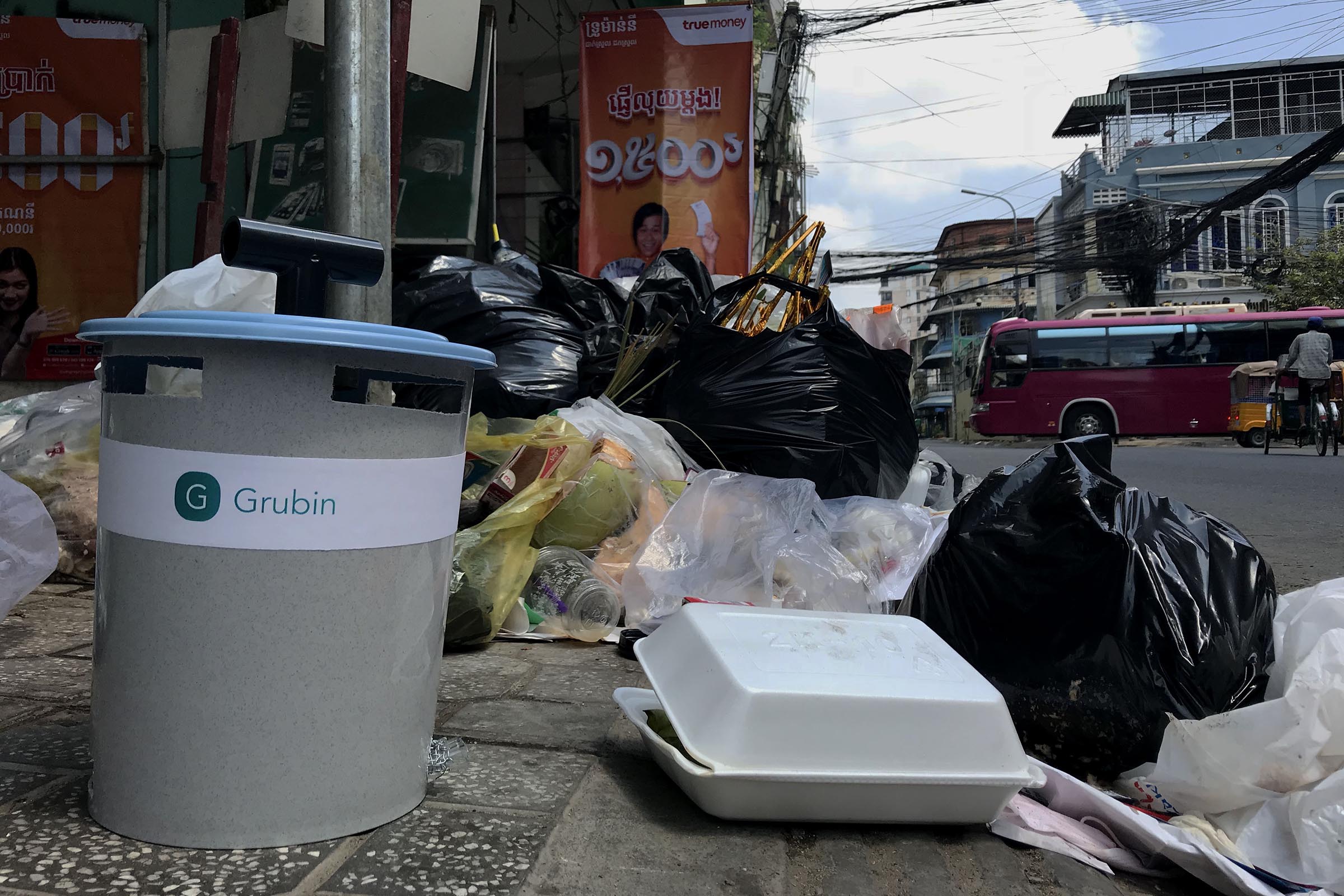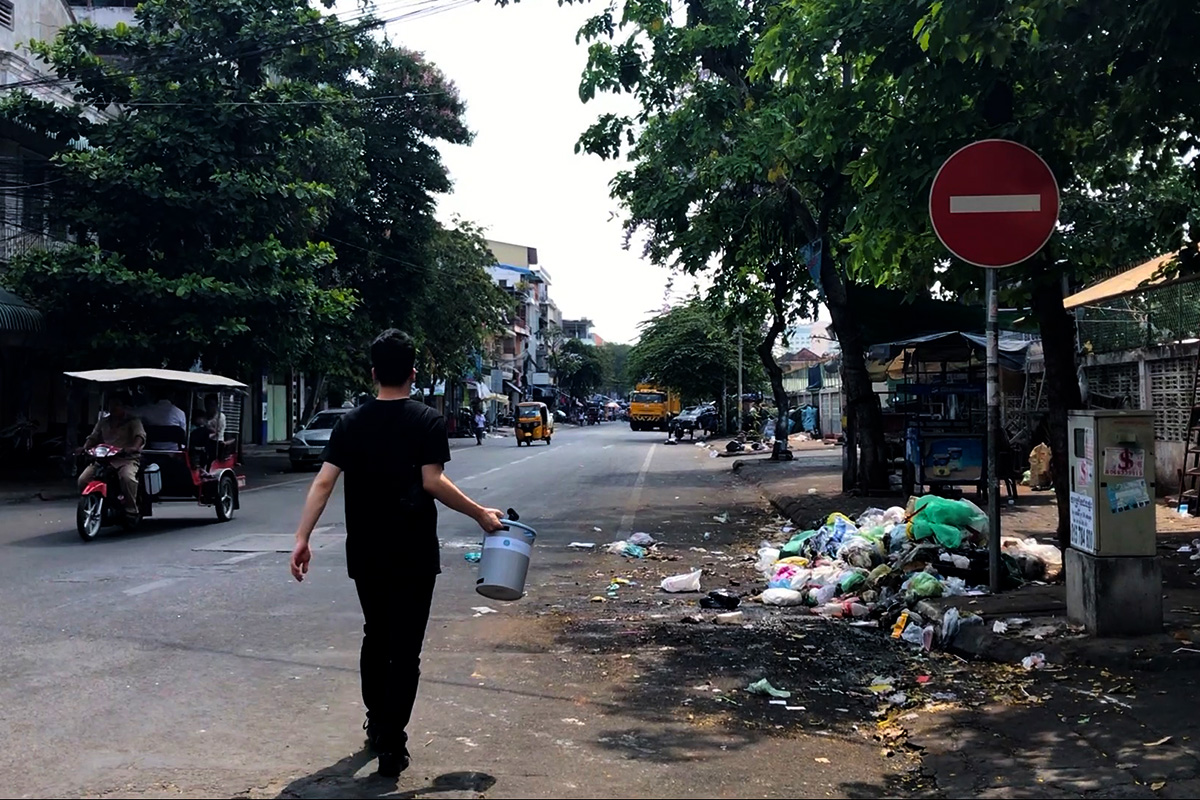 Two handfuls of warm, slightly moist, loose soil fill a plastic food container. When tapped gently on the table, hundreds of pale gray grubs suddenly come wriggling to the surface. This is not an unfortunate mix-up of lunchboxes — it's what a group of students hope will eliminate sprawling piles of garbage from streets across Cambodia and form a new business in Tokyo.
Grubin is a startup founded by four University of Tokyo undergraduates. The initial inspiration for the idea came during a student trip to Phnom Penh, the rapidly growing capital of Cambodia, a Southeast Asian country sandwiched between Thailand, Laos, and Vietnam.
"Phnom Penh is exciting. The art scene is growing, there's an amazing combination of old and new buildings, and there are many young, motivated people with great ideas. But throughout the city, you can smell it or see it — there is garbage rotting along roadsides," says Munetomo Takahashi, a second-year medical student at the University of Tokyo.
"Living so close to rubbish is not just an aesthetic problem — it can create serious health concerns," says Ryo Kawamoto, also in his second year of medical studies at the University of Tokyo.
Uncontained, untreated household waste strewn along the streets attracts animals or microbes that can then wind up back in people's homes and cause disease.
The students' idea is to raise grubs in plastic bins, thus the name, Grubin. Anytime people want to discard organic waste, such as food scraps, they can lift the lid and toss it in, just like a normal trash bin. But unlike a normal bin, a Grubin will also house larvae of the fly species Hermetia illucens, commonly called black soldier flies. Larvae will eat the organic waste until they become fully grown and can be collected conveniently from a special compartment inside the bin. Fully grown larvae can then be dried and ground into pellets to provide an environmentally sustainable source of animal feed for farms raising fish or chicken. A public crowdfunding campaign and multiple startup incubator competitions have awarded seed funding to the Grubin project.
"There are about 20 Leishmania parasites that cause leishmaniasis," Sanjoba said. "There are at least 90 known species of sand flies that transmit the parasites. And then come animals that host the disease, from dogs to rodents to cattle. So there is a myriad of combinations of these. We need to devise a different control strategy in every country, while finding common knowledge we can share everywhere. This is not something that just one lab can do; we need to work with experts in various different disciplines."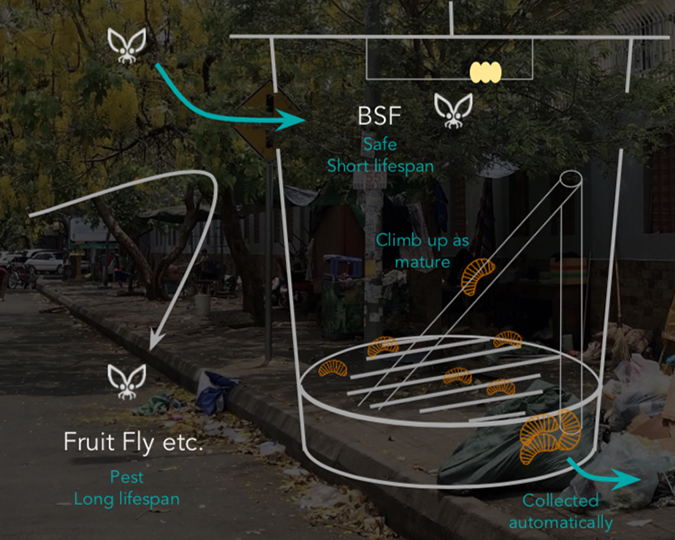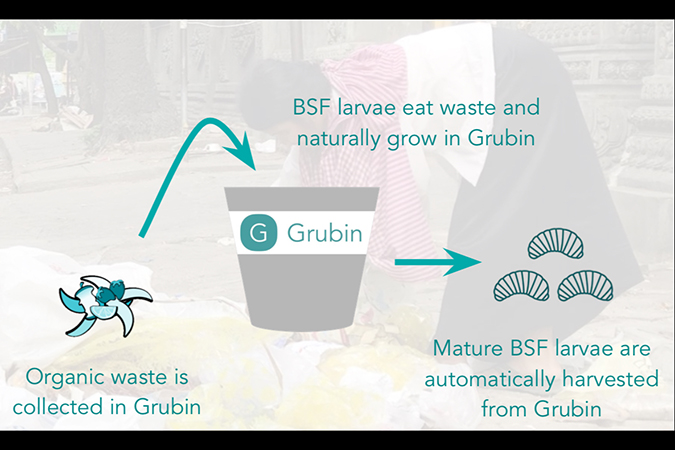 First meetings and first wins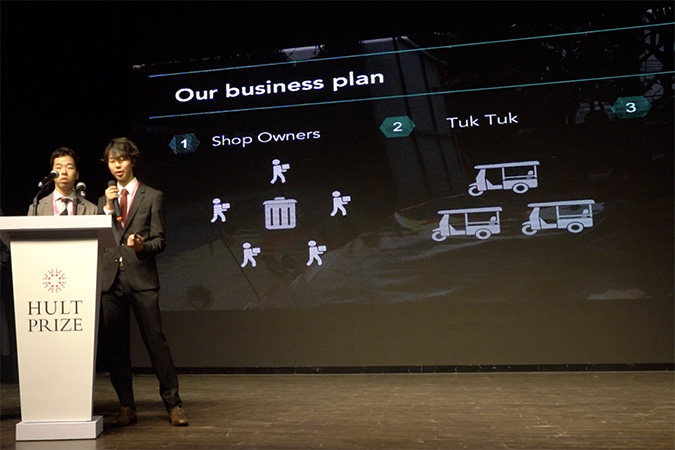 The University of Tokyo offers formal support to faculty members seeking academic-industry collaboration through the Office of Innovation and Entrepreneurship in the Division of University Corporate Relations. Students, on the other hand, can begin their own careers as social entrepreneurs by participating in independent events such as the Hult Prize, an international student social entrepreneurship competition for what the organizers describe as "for-good, for-profit startups" proposed by university students.
Participating in the 2017 Hult Prize was what originally transformed the Grubin project from a thought experiment during vacation to a tangible reality.
"He has a very loud voice, actually," states Takahashi, as explanation for how he first met Kawamoto in the student cafeteria.
Takahashi and Kawamoto visited Phnom Penh separately, both in the second half of 2017 on personal trips. Once they agreed to turn their friendship into a startup business partnership, they sought two additional team members.
Riku Yamada, a third-year undergraduate student in the Faculty of Engineering, provided his skills to design the original bins, and another team member, an undergraduate law student, created the business plan and financial structure proposal.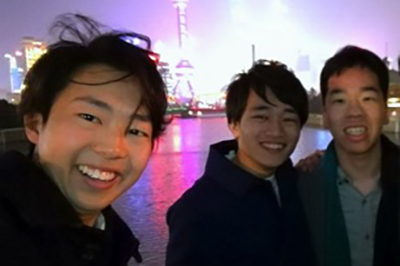 The four students won the UTokyo campus Hult Prize competition in December 2017, and placed in the top six (of 45 teams total) in the Asian regional Hult Prize competition in March 2018. The team also applied to and won the September 2018 Nippon Foundation Social Innovation Award, receiving the top 10 million-yen (US$92,246) prize.
"The real benefit of the competitions is that they provide a framework to understand how to plan a business model and what we need to do to actually achieve the goal of providing a benefit to society," said Takahashi.
The team also ran a crowdfunding campaign, raising 355,033 yen (about US$3,270). To date, some of the funds have paid for building and designing prototypes of the bin to hold organic waste and grow fly larvae. The rest remains in savings for future project needs, according to the student team.
"Now that the project has financial support, we are focused on perfecting the prototype and learning to raise the full life cycle of the flies," said Takahashi.
Local support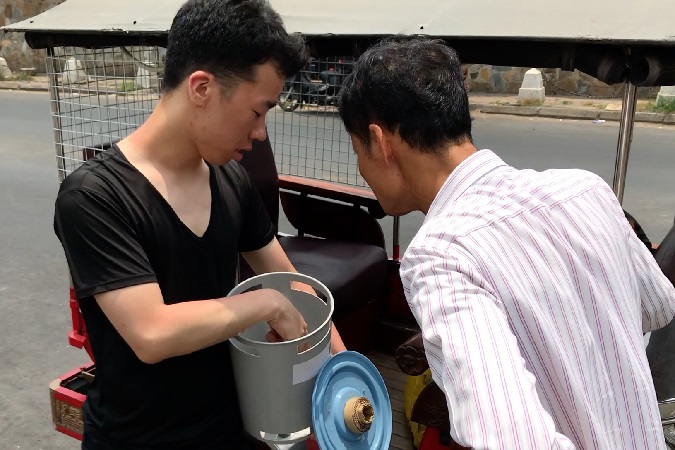 On a prototyping trial in July 2018, Kawamoto collected black soldier fly larvae from a French farmer based in Banteay Meanchey, a province in northwest Cambodia, who grows them as food for his family's chickens. Kawamoto spent one month based near Psar Tuol Tom Pong, or the Russian Market, frequented by locals and tourists in the southern part of Phnom Penh, waiting for larvae to grow in a Grubin on the apartment balcony and making local connections.
Ensuring their idea is genuinely relevant to the Phnom Penh residents who may eventually use Grubins is a continuous process for the student team. Their two additional trips to Phnom Penh have included informal conversations with local taxi drivers, who may transport larvae from where they are grown to where they are needed, as well as other nonprofit organizations. The UTokyo students connected with the Cambodia-Japan Cooperation Center and began relationships with students at the Royal University of Phnom Penh to share information about the potential value of black soldier fly larvae and to test the prototype bins.
The Royal University of Phnom Penh students include fourth-year undergraduates in the Department of Bioengineering, Maley Kun and Sreyneang Sok, who shared their experience using Grubin with UTokyo via electronic message.
"I had never heard about black soldier flies before. I immediately searched Google for more information about the flies because I could not wait to get to know about their benefits. I would say I'm in love with the black soldier flies," said Kun.
"I met Munetomo and Ryo while they visited Phnom Penh and then they introduced me to the advantages of black soldier flies. At that time, I was excited to see the larvae and pupae. After they left, I took care of the black soldier flies," said Sok.
Sok took the larvae that Kawamoto left behind and eventually saw the larvae become adults and fly away. Maintaining a fresh supply of new eggs and larvae continues to be a challenge because of the difficulty of getting adults to mate and lay eggs in small-scale captivity.
To replenish their supply of black soldier fly larvae, the student group in Cambodia is working with local mentors to attract wild adult flies naturally with compost and continually cultivate more larvae fed off of kitchen scraps that would otherwise wind up in street-side trash heaps.
During that trip in July 2018, Kawamoto and Takahashi also met with staff of the World Health Organization and the Japan International Cooperation Agency, which coordinates the Japanese government's development assistance programs, to seek advice.
"After speaking with experts in international aid, we're now focused on proving we can repeatedly take flies from egg to finished food product in Tokyo so that we can better anticipate the extra challenges in Cambodia," said Kawamoto.
How to grow a grub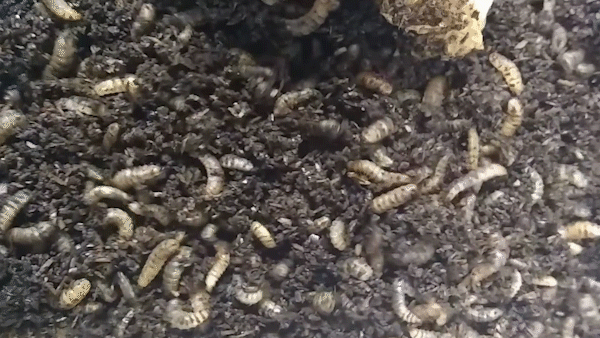 Under laboratory conditions with plenty of high-quality food, ideal humidity levels and temperature,
Hermetia illucens
larvae can become 27 millimeters (about 1 inch) long, are usually dark brown, and can develop from egg to pupae in about 14 days. Adult black soldier flies resemble wasps with long, thin bodies, but they cannot bite, sting, or eat because they have no mouth. Adults naturally survive off of stored fat for a maximum of about 10 days and are not considered a pest or health hazard.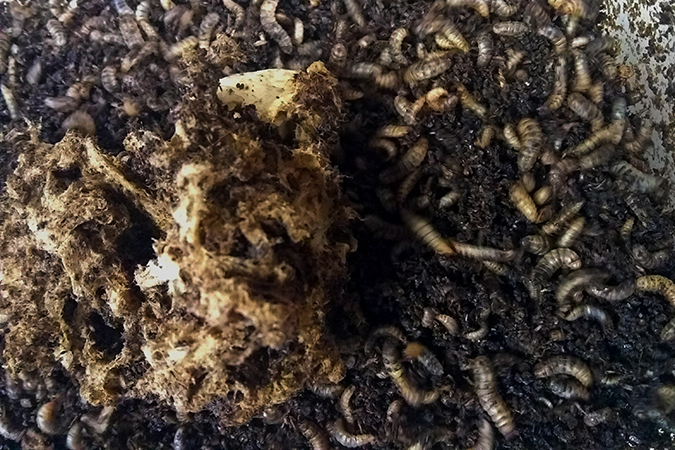 Large-scale projects to produce black soldier fly larvae as food for pet reptiles or other industrial purposes do exist, but small-scale projects using the larvae for waste management are uncommon. The challenge is getting adults to mate in small-scale captivity, according to the students' study of the black soldier fly industry and personal experience. The commercial pressures are to patent rather than publish results about black soldier fly best practices, further complicating Grubin's progress.
In their first experience with live black soldier flies in September 2017, Kawamoto and Takahashi grew larvae that were given to them by a researcher at a different university in Tokyo. They then asked their peers in the student entomology club for advice. All the insects died within six months.
"We think it was too cold for them," explained Takahashi. Low temperatures are one challenge that deploying Grubins in tropical Cambodia will eliminate. To resolve the other challenges, the students are entering a lab.
The future of Grubin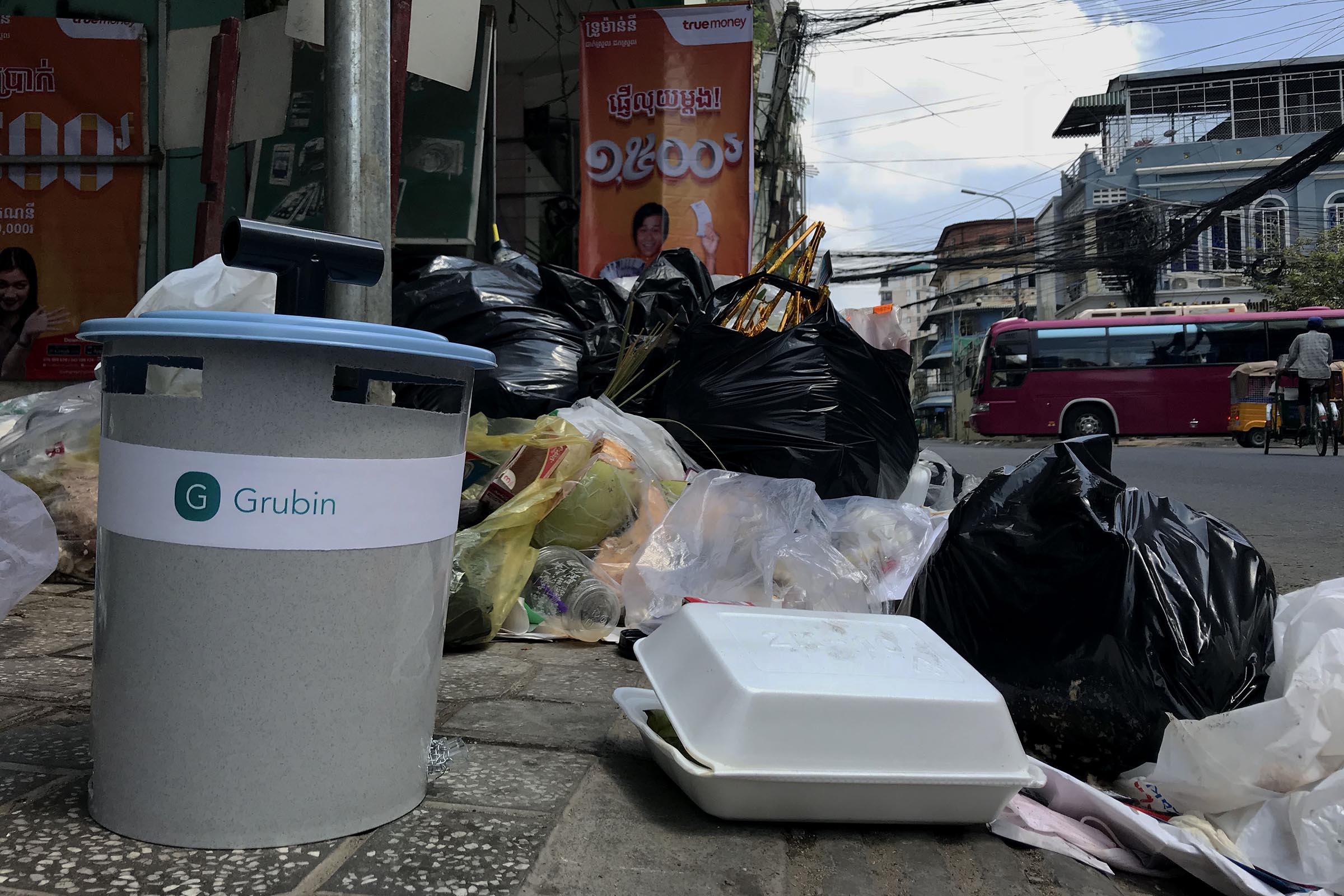 Growing repeated generations of black soldier flies on a small scale in captivity is something Kawamoto and Takahashi hope to master with help from Associate Professor Takashi Matsuo from the Graduate School of Agricultural and Life Sciences. Matsuo's research focus is the evolution of mating behavior in a species of fruit fly with large (by fruit fly standards), aggressive males.
The Grubin team are not officially members of the laboratory and black soldier flies are not part of Matsuo's current research interests. But an informal mentorship arrangement has developed between Kawamoto and Matsuo. A year after receiving the first batch of black soldier fly larvae, Kawamoto and Matsuo looked over the larvae Kawamoto was raising in a plastic lunchbox.
"Sometimes, I did forget to feed them," admitted Kawamoto, turning over the cabbage leaf that rests on top of the soil and larvae.
"Well, that will be why it is taking so long for them to get to the third instar," prodded Matsuo, referring to part of the black soldier fly life cycle when the larvae have shed their skin twice and should be large enough to be harvested. This conversation in September 2018 took place when the larvae stopped being Kawamoto's dormitory pets and became guests in Matsuo's lab.
The relocation is a sign that the life cycle of the Grubin project is also, slowly, progressing.
"Their goals are exceptionally ambitious, and they will have many different challenges," said Matsuo. He refers to the students' primary academic responsibilities as well as the inherent difficulties of breeding black soldier flies in captivity.
"I see a very strong sense of self-motivation and initiative in these students. Even though there are significant hurdles to realizing this project, I want to help them now, because I believe they may achieve something big in the future, either with this project or something else," said Matsuo.
The Grubin team does not plan to enter any additional business competitions or crowdfunding campaigns in the foreseeable future, but will perfect and hopefully patent their bin design. Their next trip to Cambodia is planned for March 2019 and they intend to take redesigned Grubins with them.
Their current vision is that Grubins on balcony gardens in Tokyo could support Grubins in Cambodia, creating cleaner, healthier streets and putting kitchen scraps to good use everywhere.
Interview/Text: Caitlin Devor