FEATURES

A new type of sports club for a new era
Bringing the University and local communities together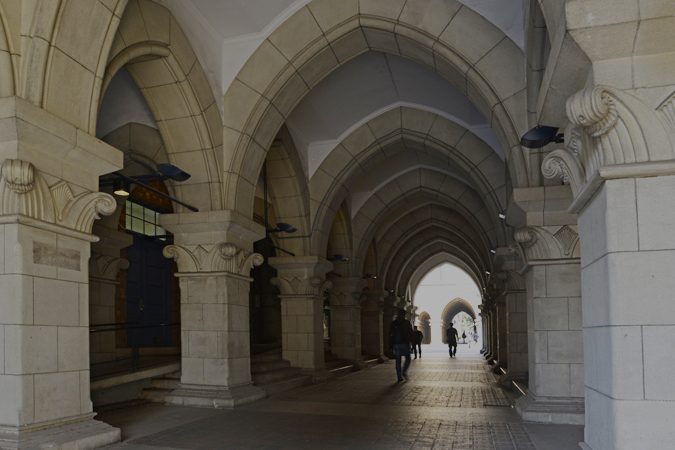 Local UTokyo Project 30 @ Bunkyo City (Tokyo)

Masashi Fukuda / from Tokyo
Manager
The University of Tokyo Association Football Club

The University of Tokyo Association Football Club has a lot of history, celebrating its 100th anniversary in 2018. That is only the men's club, however. The University of Tokyo Association Football Club Women was established with high hopes in February 2014, but it did not kick off as expected. There were so few members at first that they had to ask non-members to fill in on match days. In January 2015, however, the club reached a turning point with the birth of a new team, now composed mainly of club members.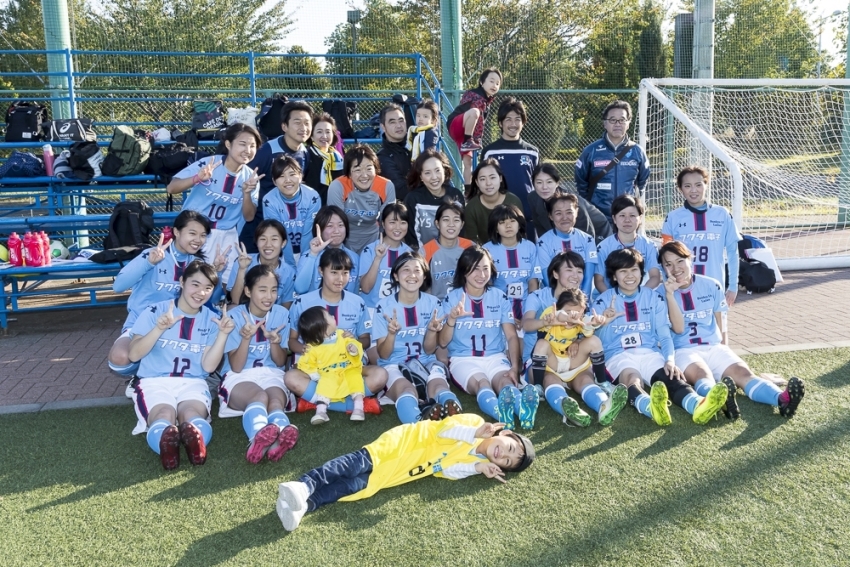 "Teams comprised of former members of UTokyo and Keio University's men's football clubs combined with their sights set on joining the J.League. The club they formed, Tokyo United Football Club (FC), is now in the first division of the Kanto League," says Mr. Fukuda, who manages both Tokyo United and the women's club. "The Bunkyo LB Ladies was created as a sister club to Tokyo United. 'LB' stands for 'light blue,' which is, in fact, 'tansei.'"
In Japan, there are few women's association football clubs above the junior high school level. As this is also the case in Bunkyo City, Mr. Fukuda thought, why not have it so women from the area could join the UTokyo club, which was having difficulty surviving on its own? He then set out to make this a reality, with a vision that bringing together members of the UTokyo club and players from the local community would create something new and exciting in the Japanese sports scene. Thus, the UTokyo women's club became a Bunkyo women's club, and the Bunkyo LB Ladies was born.
As a result of this reorganization, the Bunkyo LB Ladies now has 60 members, and they have been divided into two teams according to the abilities and intentions of each player. In the words of Mr. Fukuda, the club has fostered a "miraculous environment" in which "women as young as 13 and up to the age of 60 run around together on the field, calling each other by their first names." Members can practice regularly at both UTokyo and Bunkyo City facilities. Moreover, having won strong support from local companies, the club now has a solid financial foundation. Things have been going smoothly thus far.
Mr. Fukuda is slightly worried, however, as to "whether the Bunkyo LB Ladies can go on as it is, without having to expand. I feel that 60 members is the maximum in order for players to feel happy in their teams."
As a certified public accountant who also serves as an auditor for the Japan Football Association, Mr. Fukuda is carefully drawing up his own "One Hundred Year Vision" for the women's club.
32 Local UTokyo Projects
Held across Japan, from Kanto, Chubu and Western Tokyo to Itabashi and Hongo
Numerous projects are being held across Japan by the University of Tokyo, and we introduce 32 of them in this edition of Tansei. On themes as varied as teacher training, farming, production of local goods and association football, these projects are just some examples of those now under way. UTokyo was, is, and will be engaging in projects with partners all across the country.
Note: This article was originally printed in Tansei 35 (Japanese language only). All information in this article is as of September 2017.