Local UTokyo Projects: Collaboration Projects with the Bunkyo City Education Center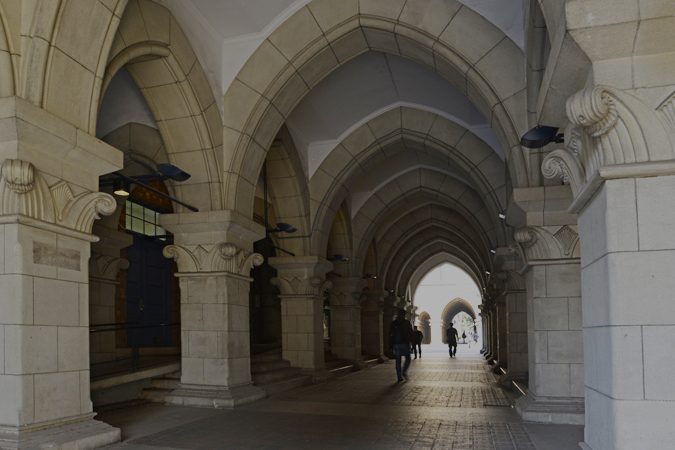 Local UTokyo Project 31: Kids' Science College: where scientists interact with local elementary school students
Since 2012, the University of Tokyo, along with Ochanomizu University, Chuo University, and Japan Women's University, has been running a joint educational program – the Kids' Science College – in partnership with Bunkyo City. In the program, scientific researchers from the universities based in Bunkyo City give easy-to-understand lectures to elementary and junior high school students who either reside in the city or attend school there.
Two lectures were given by UTokyo professors in academic year 2017. In May, Professor Toyoji Kaneko from the Graduate School of Agricultural and Life Sciences gave a lecture on the topic of fish and their unknown ecology, and in July, Professor Shinichi Nakasuka from the Graduate School of Engineering spoke on the theme of exploring space using cheap and fast ultra-small satellites. Leading researchers at the University will continue to share the wonders of science with children through this project.
Local UTokyo Project 32: The University Museum opens the School Mobile Museum in Bunkyo City
The University Museum has been running the School Mobile Museum project since 2011. Previously under the project, advanced scientific research findings and scientific specimens were displayed at schools, but now they are displayed in a room within the Bunkyo City Education Center which was established on the former site of the city's gymnasium. In academic year 2017, an exhibition titled "Todai Konchukan" (UTokyo Insect Museum) was hosted there (led by Professor Masaya Yago and Professor Hideki Endo). A panel discussion featuring researchers was held as part of the exhibition, along with other events.
Todai Konchukan was held through Saturday, Oct. 14, 2017.
http://www.um.u-tokyo.ac.jp/exhibition/2017konchu.html
32 Local UTokyo Projects
Held across Japan, from Kanto, Chubu and Western Tokyo to Itabashi and Hongo
Numerous projects are being held across Japan by the University of Tokyo, and we introduce 32 of them in this edition of Tansei. On themes as varied as teacher training, farming, production of local goods and association football, these projects are just some examples of those now under way. UTokyo was, is, and will be engaging in projects with partners all across the country.
Note: This article was originally printed in Tansei 35 (Japanese language only). All information in this article is as of September 2017.