Unveiling the maturation mechanism of germline genome guardians
Identification of Trimmer, the pre-piRNA trimming enzyme
Announcement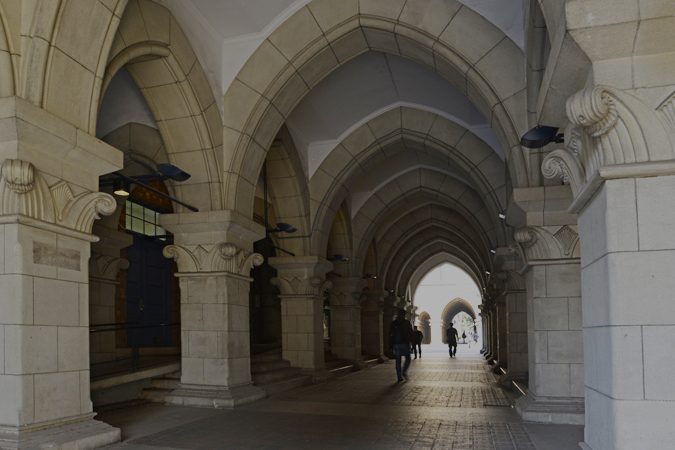 A research group at the University of Tokyo has identified the enzyme "Trimmer" involved in the maturation of a class of small RNA molecules called piRNAs, which play an important role in protecting the genome of germ cells. While this protein had been predicted and searched for a long time, its identity remained unknown. This discovery reveals the mechanism and importance of piRNA maturation.
All organisms, including humans, have freely-moving genomic sequences called transposons. It is important to suppress the disorderly movement of transposons because it may disrupt the organism's genetic information, particularly in the germ cells that will go on to form the next generation. In recent years, it has been discovered that small RNAs called piRNAs (PIWI-interacting RNAs) are expressed in animal germ cells and that they play a central role in suppressing the activity of transposons in those germ cells. It is thought that piRNA precursors are incorporated into proteins called PIWI, following which a separate "Trimmer" protein clips off the end of the piRNA to create the mature form. However, while the Trimmer protein has been predicted and searched for for years, it had not been found experimentally.
Research Associate Natsuko Izumi and Professor Yukihide Tomari at the University of Tokyo Institute for Molecular and Cellular Biosciences and their colleagues used biochemical approach to successfully identify the Trimmer protein in cells derived from silkworm ovaries. Their data showed that Trimmer cannot act alone and requires Papi, a PIWI-associated protein, to trim the end of the precursor piRNAs. Moreover, they demonstrated that trimming of the piRNAs is important for the function of piRNAs.
"Our research group suggested the existence of the Trimmer protein in 2011," says Professor Tomari. He continues, "In line with that suggestion, this study has revealed the existence of Trimmer and its molecular mechanism of action in the maturation of piRNAs. This discovery may greatly advance our understanding of how piRNAs protect the genome of germ cells."
Papers
Natsuko Izumi, Keisuke Shoji, Yuriko Sakaguchi, Shozo Honda, Yohei Kirino, Tsutomu Suzuki, Susumu Katsuma, Yukihide Tomari, "Identification and functional analysis of the pre-piRNA 3' Trimmer in silkworms," Cell Online Edition: February 26, 2016, doi:10.1016/j.cell.2016.01.008.
Link (Publication

)
Related links