Poppins nursery school Todai Hongo Sakura will hold the information session for April 2022 admission.
Please apply the application form below for those who wish to participate in advance.
*The briefing will be held in Japanese.

Application Form

■ Date:
Wednesday, October 6, 2021, 13:00-14:00
Tuesday, November 2, 2021, 10:00-11:00
* Held online (Zoom).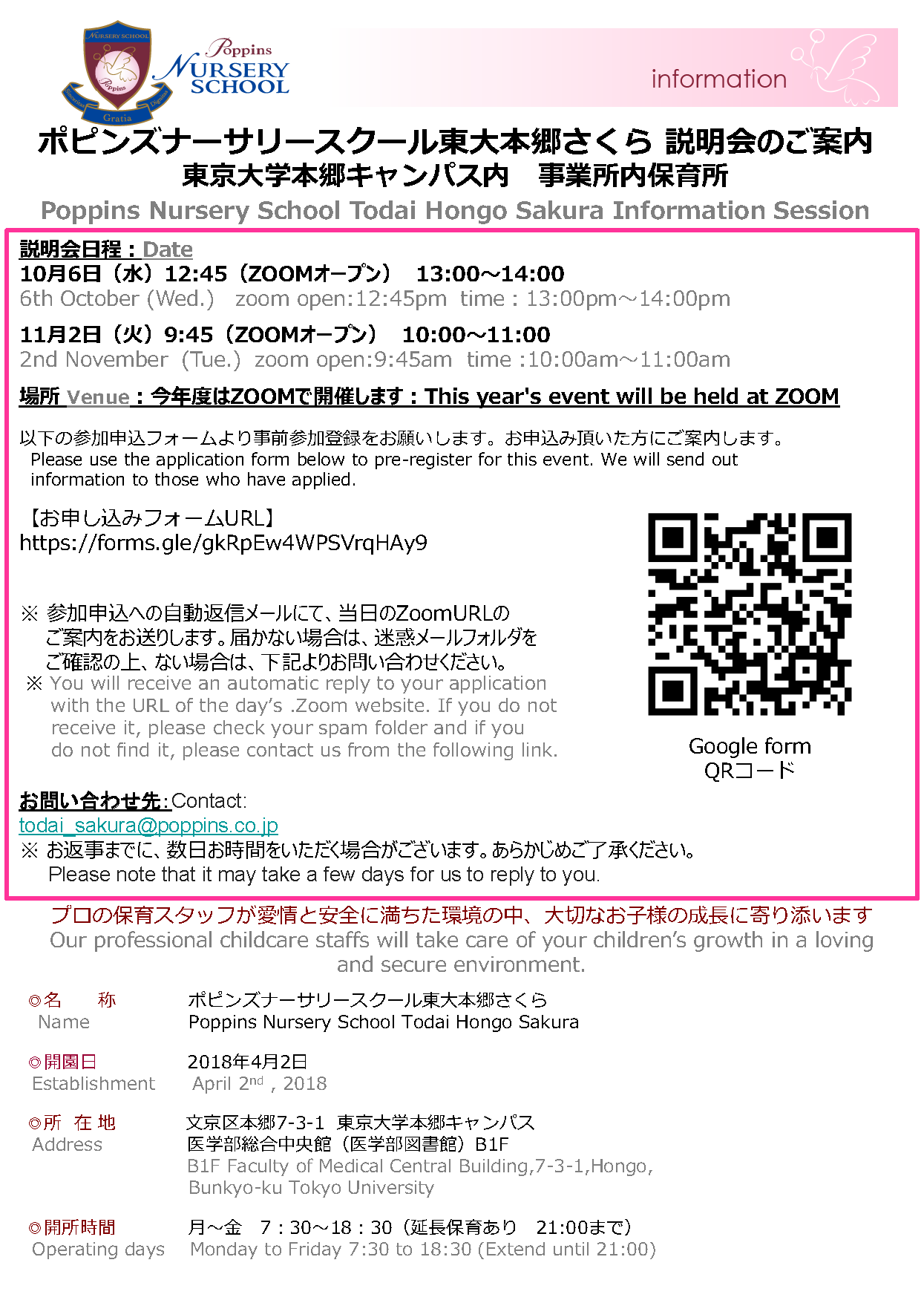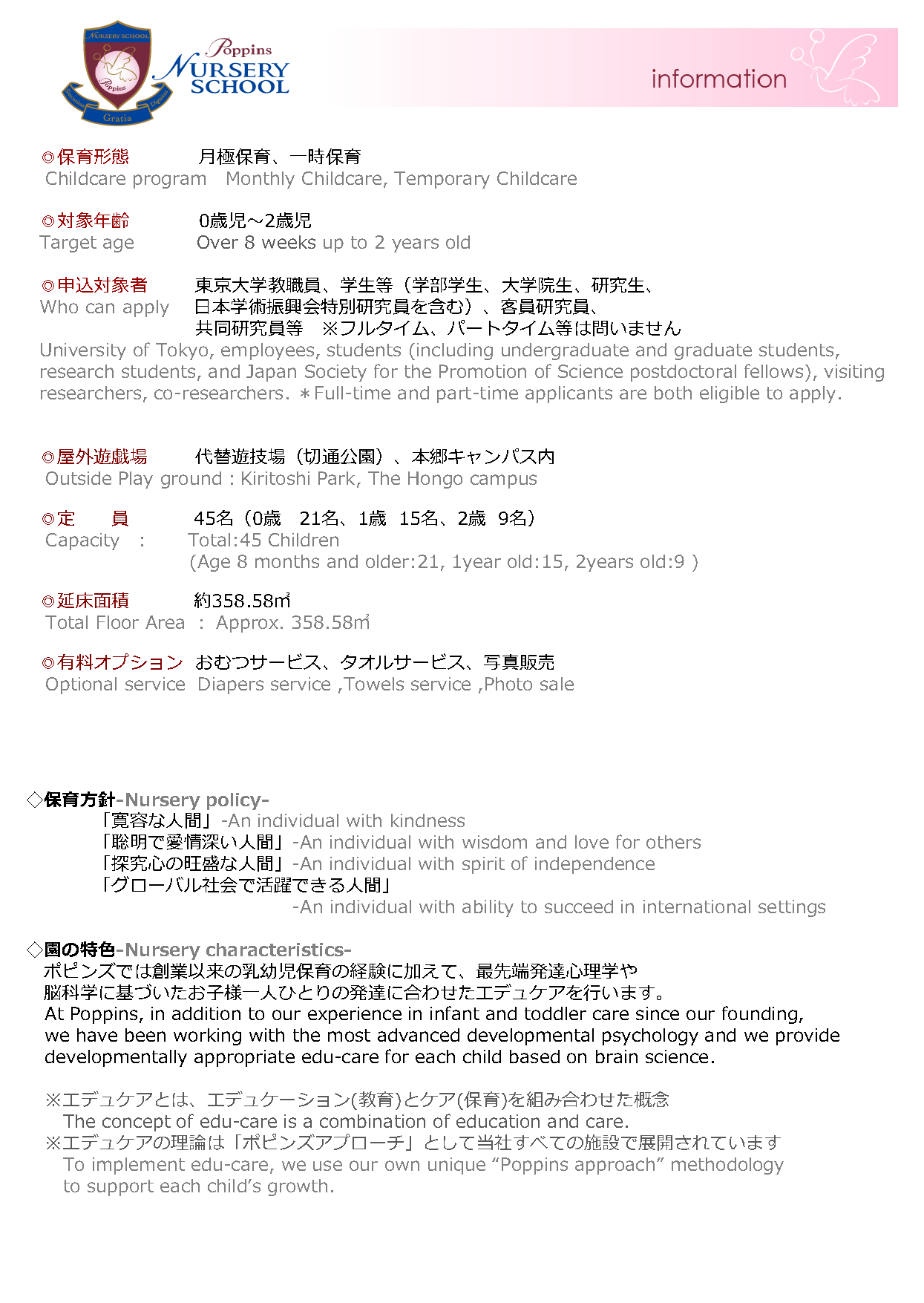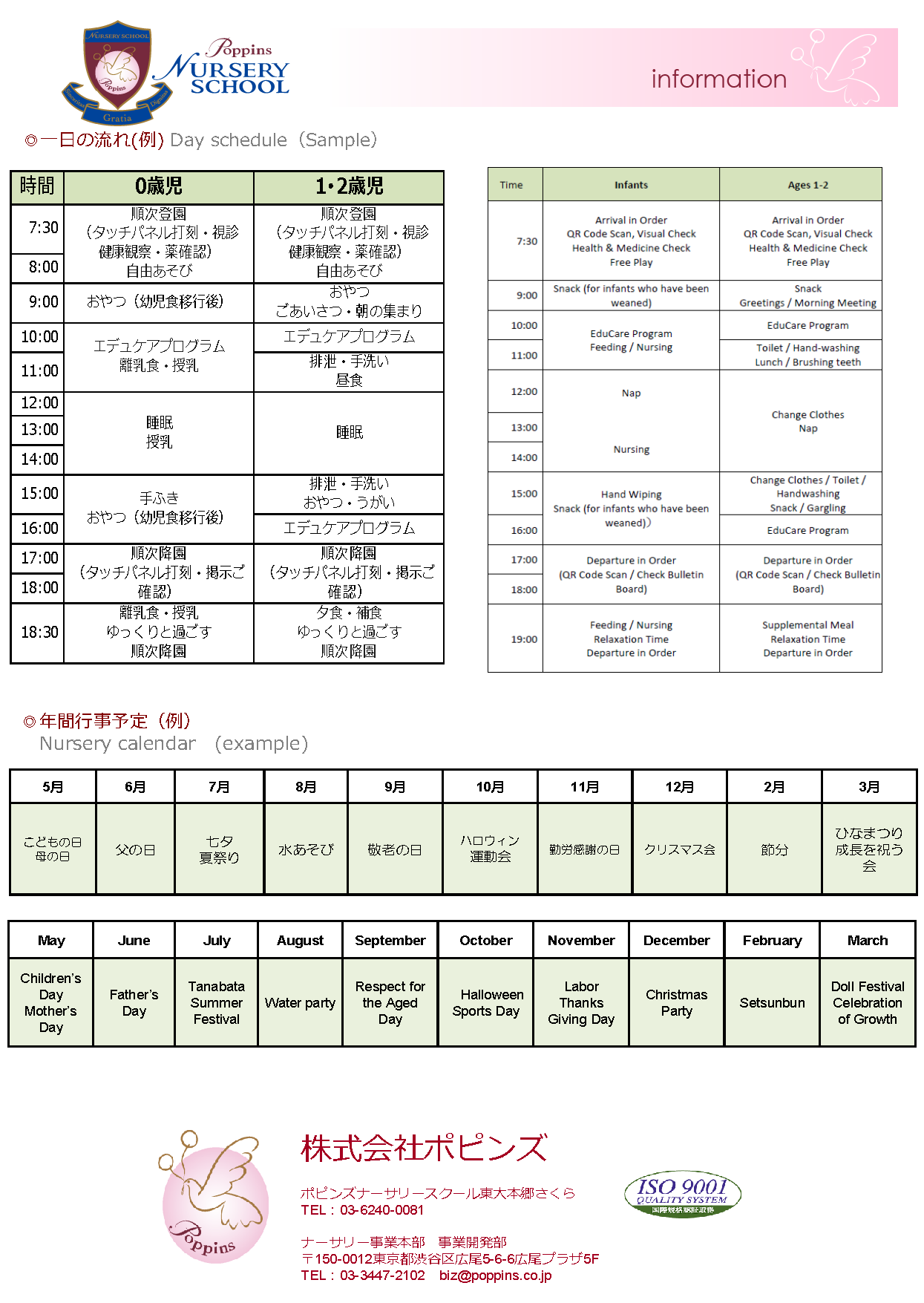 ■ Contact:
Poppins nursery school Todai Hongo Sakura
Email: todai_sakura@poppins.co.jp

Diversity Promotion Section, University of Tokyo Headquarters (in charge of day nursery)
Email: hoikuen.adm@gs.mail.u-tokyo.ac.jp