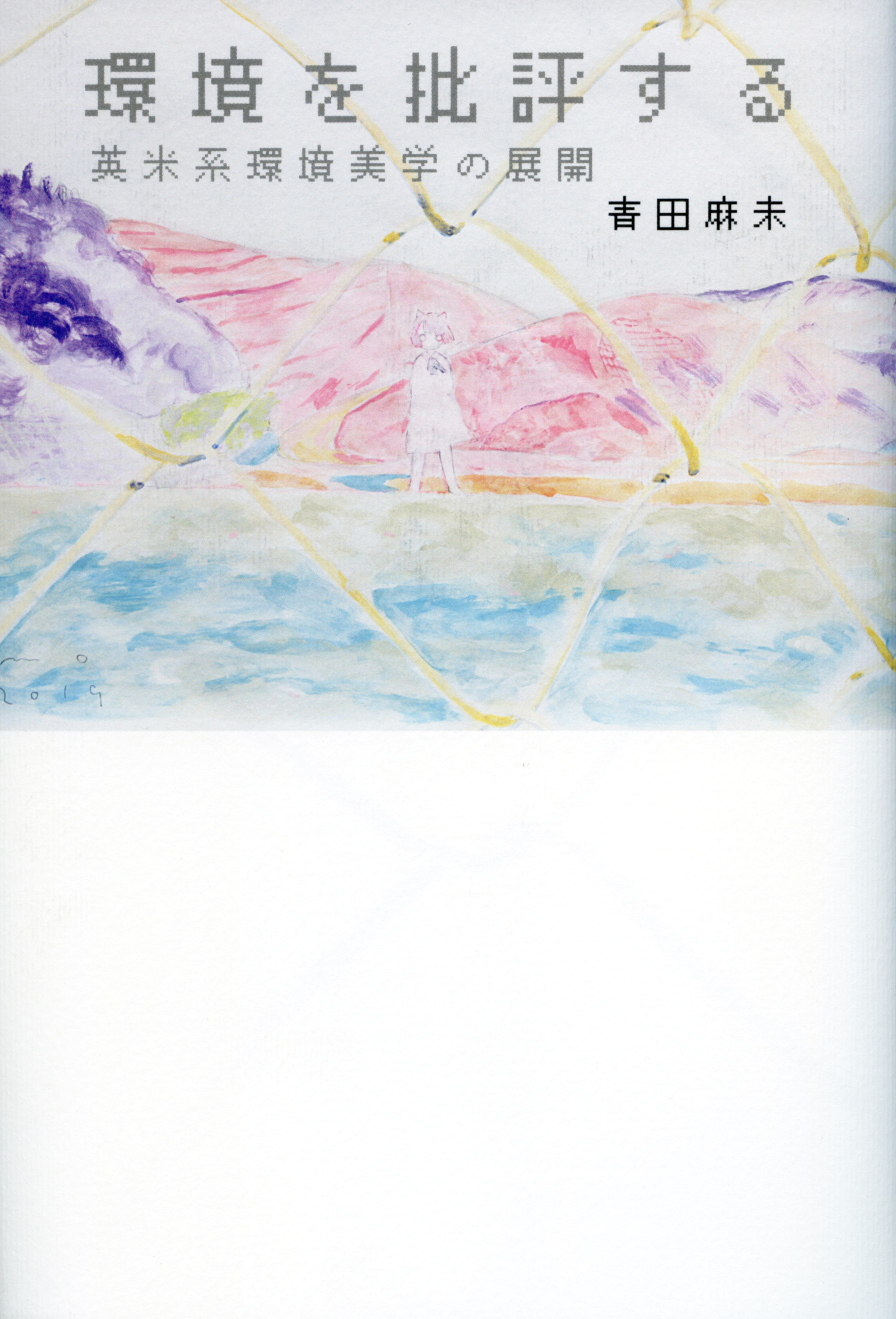 Kankyō o hihyō suru
(Critiquing the Environment - A Theory of Environmental Aesthetics)
322 pages, 127x188mm, softcover
Standing on the seashore, we are moved by its grandeur, an ordinary town fills us with nostalgia, a meal of local cuisine fosters familiarity with a region—natural and urban environments speak repeatedly to our sensibilities, stimulating an aesthetic appreciation of what we see and experience. Rather than keeping this experience of aesthetic appreciation to ourselves, we act to share it with others, cooperating to better understand the world we live in. This book strives to clarify the mechanisms of this process, a process we have chosen to call a critiquing of our environment.

The background to this book is environmental aesthetics, an academic discipline that has been developing since the late 1960s, particularly in Britain, Canada, and the United States. Back then, aesthetics as a function of our sensibilities was generally limited in its application to the appreciation of works of art. Environmental aesthetics is a field of aesthetics that emerged with the aim of reviving aesthetic appreciation focused on the environment. The emergence of this academic discipline coincides with the increasing awareness of environmental destruction, an issue that various other academic disciplines have also endeavored to address. Environmental aesthetics is not only a field of aesthetics, it is also an interdisciplinary field that has sought to work with disciplines in other fields to address environmental issues.

Not a few people may perceive aesthetics as a field of academic discipline that weighs the important yet somehow distant and broad question of "What is beauty?". Environmental aesthetics, however, involves the pursuit of issues much closer to our daily lives, and the proper implementation of the research results in this field can open the way to such familiar social issues as nature conservation, urban planning, and community revitalization. Still, until we first fully explore the "aesthetics" of this field, which is, after all a branch of philosophy in the broadest sense, the connection to the possible practical applications noted above will be illusionary. This book re-examines the various theories that have been cultivated within Anglo-American environmental aesthetics over the past half century and more by examining the structure of these theories as frameworks for critiquing the environment. Also it painstakingly dissects what has been, and what has not yet been, revealed so far. It then goes on to develop its own theory that answers the questions of how and what it is in the environment that we appreciate aesthetically and how we share the results of that appreciation with others. In this process, we will examine how the environmental aesthetic appreciation of residents and tourists differs and also look into the many issues that so closely relate to much of our lives.

This book undoubtedly belongs within the realm of aesthetics, but I hope that it will also serve as the theoretical starting point for those who seek a broader understanding of environmental issues.


(Written by: AOTA Mami / April 30, 2021)