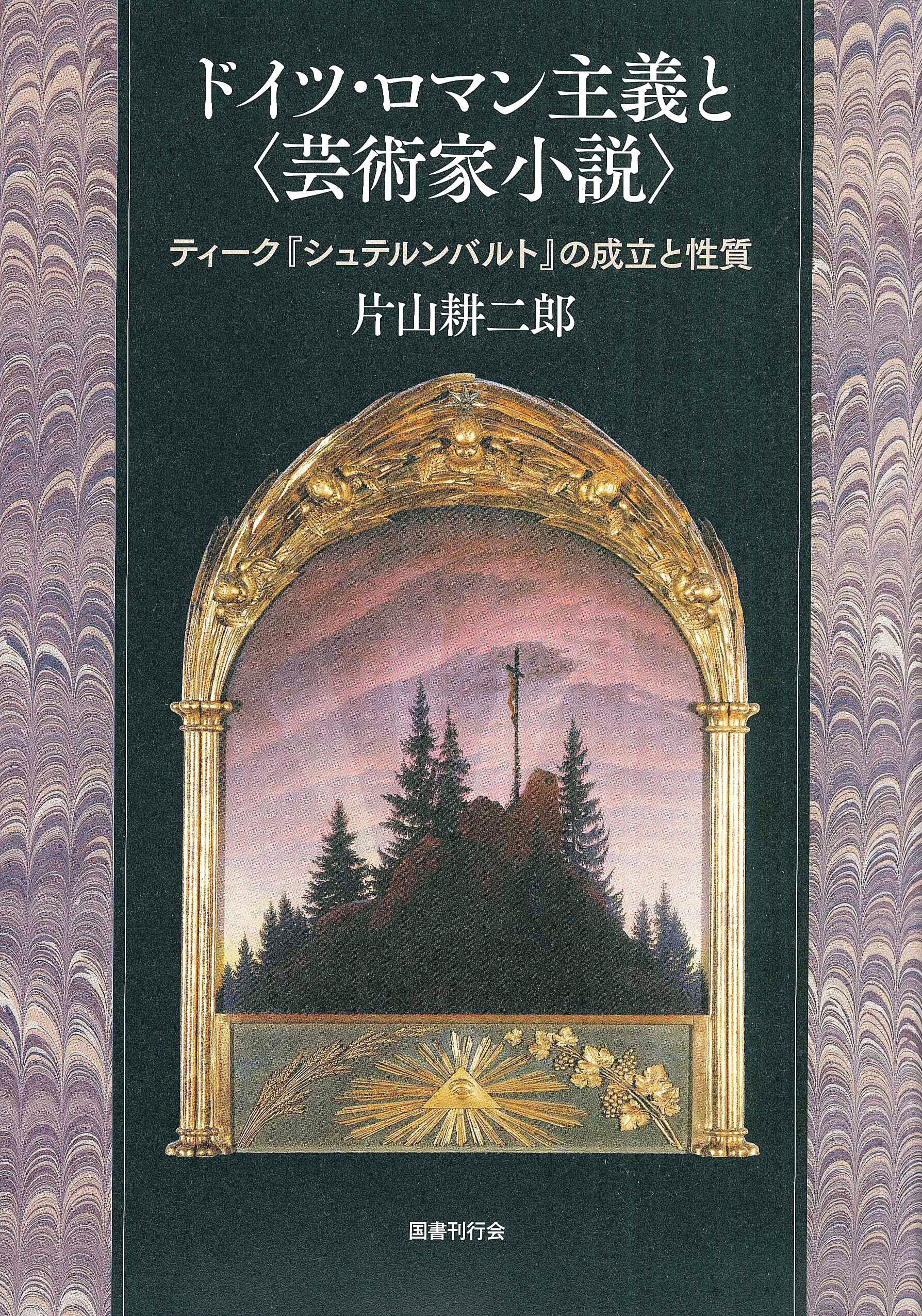 Doitsu roman-shugi to geijutsuka-shosetsu
(German Romanticism and "Artist's novels" - Birth and Characteristics of Ludwig Tieck's Franz Sternbald)
This book is about artists' novels, which set the artists as the protagonists. In this YouTube age, many (and mostly young) people are posting creative movies as if they were artists or, at least, are watching those movies and are fascinated by peculiar performers. There is a notion that artists who express themselves are worthy of attention. However, since when, and how, have artists been regarded as public figures who deserve to be themes of novels or movies?

In museums or textbooks, we see many classic artworks. Indeed, people who are able to create fine arts already existed in ancient times. However, what they created was ordered by the patrons who hired them. They were, so to speak, craftsmen, not similar to modern artists who work on their own inspiration.

Historians say there were some turning points at which creators became more like modern artists. For example, the time when some sculptors engraved their names on their works, when some painters made self-portraits motivated by their self-esteem, or when painters selected their subjects for their pictures and sold them on the market.

With these turning points, a significant event happened in the world of literature at the end of the 18th century: the birth of artists' novels. Although this book's subtitle is the "birth and characteristics of Ludwig Tieck's Franz Sternbald," we can say that the book also deals with the birth and characteristics of "artists' novels" because Franz Sternbald is regarded as the first artist's novel. In fact, the artists who appear in Franz Sternbald are ancestors of modern performers, to whom I referred at the beginning of this article. Readers of this treatise can connect artists in the 18-19th century with contemporary performers, historically.

Besides, Franz Sternbald is regarded as one of the most typical artist's novel, as it already contains many important themes of this genre, such as artists' self-consciousness, their conflicts with society, and their ultimate aims in art. This book focuses not only on German literature, to which Tieck belongs, but also on other countries' works. Therefore, it is also useful for readers who are interested in general artists' novels.

Lastly, Tieck was a writer who possessed a great sense of humor. The scholars researching on writers like him must have and use a sense of humor to analyze them, too. To prove this, I added some humorous passages in this treatise on purpose, which will probably make readers both laugh and feel angry. I hope that readers of this book (and any academic book about literature) can enjoy such humor.


(Written by: KATAYAMA Kojiro / February 09, 2021)