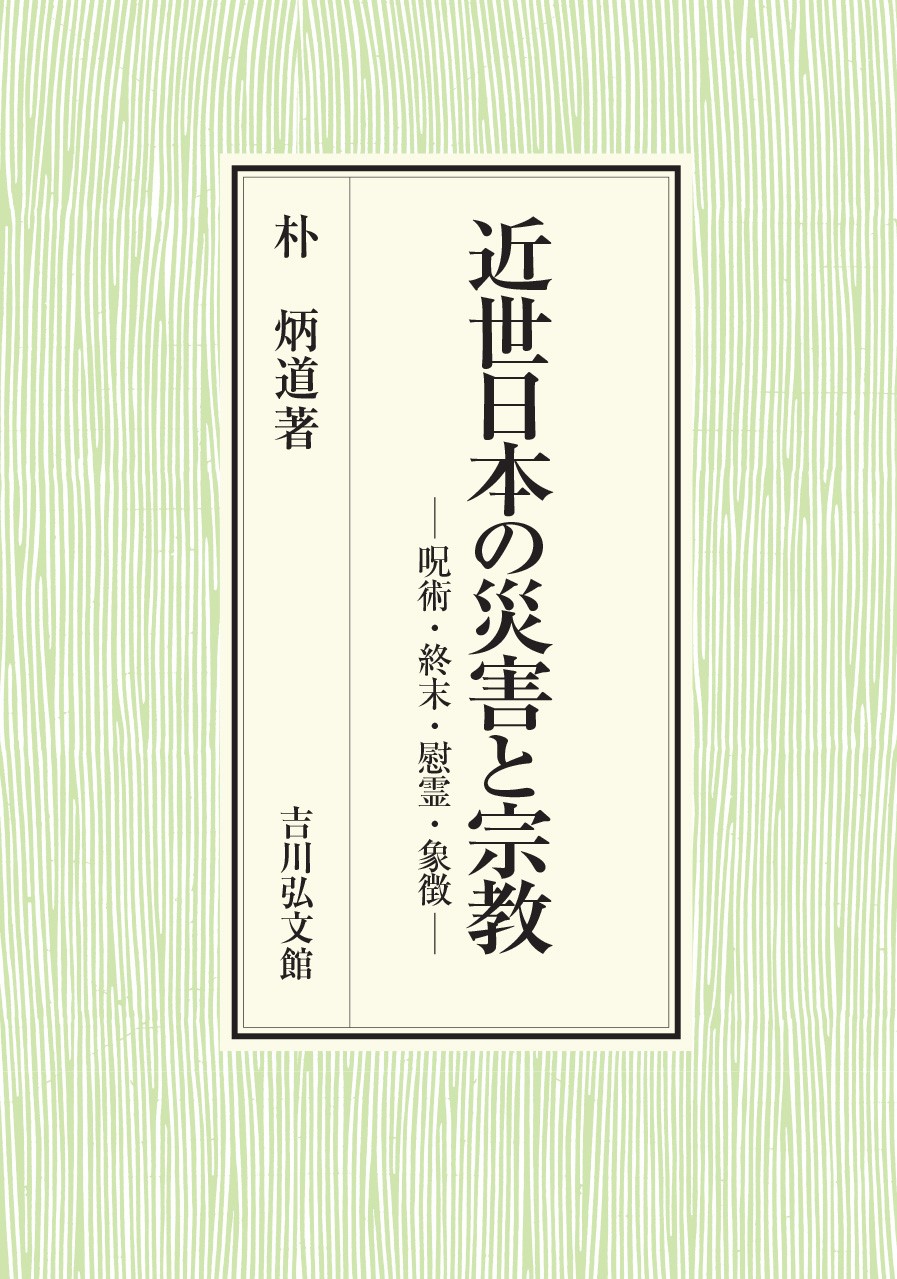 Kinsei Nihon no Saigai to Shukyo
(Disaster and Religion in Early Modern Japan - Magic, Apocalypse, Death, and Symbol)
This volume frames the cultural perceptions of and responses to "disasters," in the sense of crises of human survival, as "disaster culture" and attempts a systemic approach from the perspective of religious studies to the various disasters, including the earthquakes, great fires, famines, volcanic eruptions, and epidemics of early modern Japan. In recent years, disaster studies have focused on the most pressing disasters, and previous studies that have examined the disasters of early modern Japan have also tended toward limiting themselves to one disaster phenomenon. By contrast, this volume compares and references trends in overseas disaster studies with the aim of writing systemic humanities accounts that take into consideration discussions about definition of disaster and differences in the characteristics of disasters. Through this, the disasters of early modern Japan can be relativized, and I suggest cases for the comparative study of modern and contemporary Japanese disasters and those in other cultural spheres. With regard to the field of religious studies, a feature of this study is that it moves away from research that centers on a particular religious group or religious persons and instead takes aim at "magic," "apocalypse," "death," and "symbols" as religious phenomena. As such, this volume is significant in that it offers an opportunity to recognize the importance of "disasters" in the study of religion by describing and theorizing about concepts related to these keywords.

More specifically, this volume examines disasters such as earthquakes (the Ōmi and Wakasa Earthquake in 1662, the Ansei Edo Earthquake in 1855), fires (the Great Fire of Meireki in 1657), famines (the Great Famine of Kyōhō in 1732–1733), volcanic eruptions (the Eruption of Mount Asama in 1783), and epidemics (the Ansei Cholera Epidemics in 1858 and the Bunkyū Measles Epidemics in 1862).

In particular, I investigate the early modern Japanese people's perceptions of and responses to disasters by analyzing aspects such as the practice of magic, the transition of world views through disaster experiences, occurrences of and responses to mass deaths, and disaster symbols, primarily utilizing sources such as records of personal experiences and observations of disaster, memorial towers for disaster victims, and saigainishiki-e (disaster woodblock prints), including namazu-e (catfish prints), hashika-e (measles prints), and korera-e (cholera prints). The analysis reveals vivid images of people who faced disasters as trauma, perceived them as the end of the world with imagery such as doro no umi (a muddy sea) and fireballs, and sought to overcome them through magic, including yonaoshi (world renewal). I also observe how the perception and overcoming of unidentified mass deaths as trans-sectarian deaths or collective and equal deaths happened through such practices as mass burials and segaki (Buddhist ritual for unidentified death). Moreover, the various shapes and meanings of the "symbols" that intervene throughout the processes of disaster perception and responses are identified by analyzing highly visual woodblock prints from the Bakumatsu period. These aspects of "magic," "apocalypse," "death," and "symbols" that we can see in disaster contexts serve to bring the religiosity of "disasters" into relief.


(Written by: Byoungdo Park / February 18, 2022)