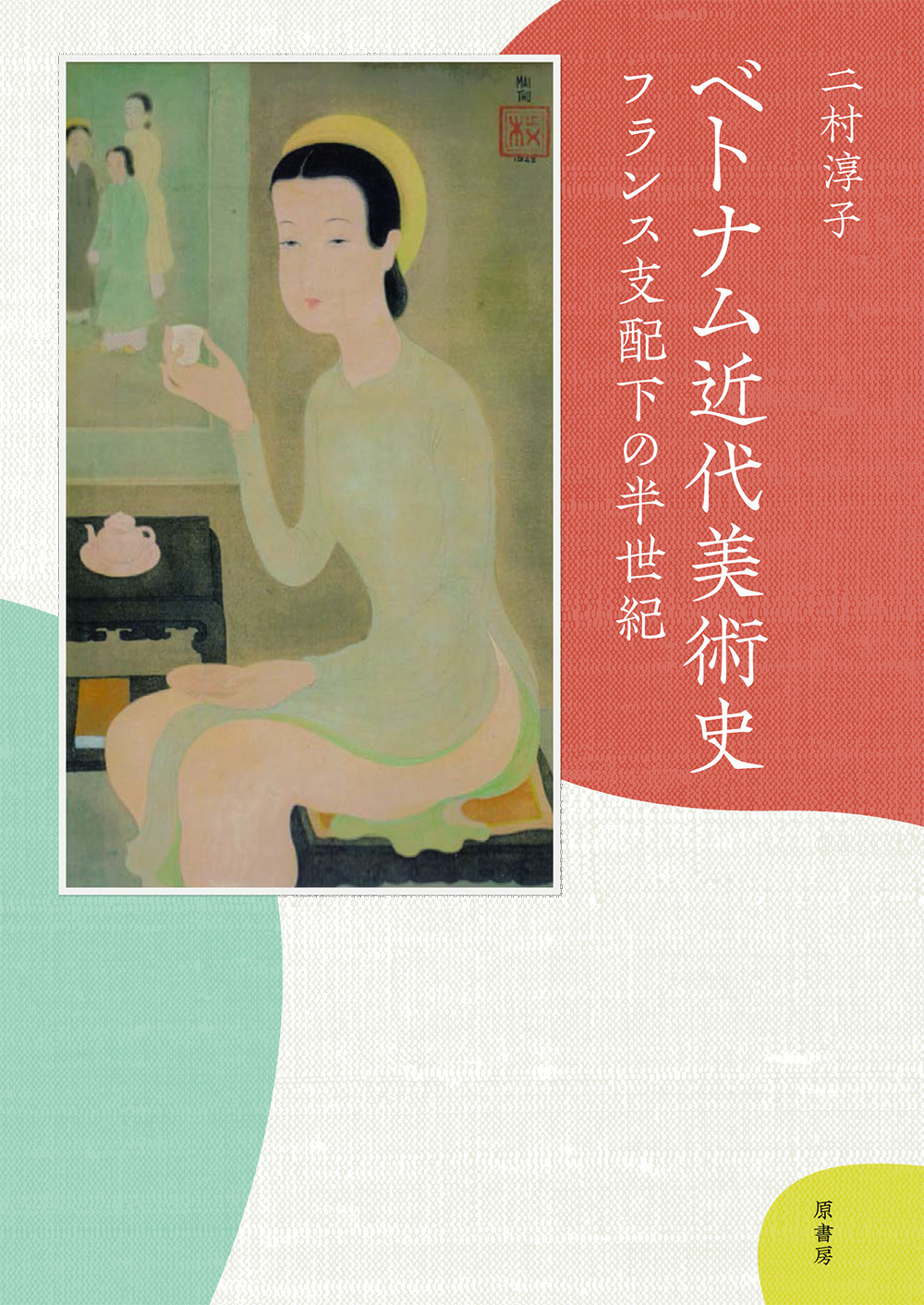 Vietnam kindai bijutsu-shi
(The History of Modern Vietnamese Art: The Half-Century under French Rule)
What sort of phenomenon was the modernization of "art" in Vietnam? This book carefully examines "art" in modern Vietnam, the realities of which are difficult to discern because of the complex relations between the home country and a colony, between the premodern age and the modern age, and between East and West, and it elucidates the birth and history of "art" in Vietnam from 1887 to 1945, when it was a French colony.

In prior research, it has been argued that "art" was brought to Vietnam with the opening of the Fine Arts College of Indochina (École des Beaux Arts de l'Indochine) in 1925. It is true that Vietnam encountered the concept of "fine arts" (beaux arts) under French rule. But the view that the French rulers introduced "art" to its colony and "modernized" it is rather simplistic. This book, on the basis of the discovery of many new materials, presents a sketch of how Vietnamese painters created "art" as a cultural form of their own while deconstructing what they had adopted from France.

To facilitate the discussion, one first needs to ascertain what sort of "art" was sought by France and Vietnam respectively, and one also has to ascertain the semiotic discrepancies that existed between the Vietnamese equivalent of the word "art," a newly coined term, and the word of which it was a translation. Accordingly, in Part 1 of this book I compare materials written in several languages (French, Vietnamese, and Chinese) from a cross-linguistic perspective and attempt to reconstruct the word's history from different angles. What comes to light through this process is the bargaining that took place between France and Vietnam over "art."

Part 2 focuses on this bargaining. Both parties endeavoured to create Vietnamese art with "renaissance" as their watchword, but differences in their respective interpretations of "renaissance" acted as a lever and changed the movement's vector considerably. I also show that Japan, too, played a part in the creation of Vietnamese art, albeit indirectly. The techniques of Japanese art and crafts, their modes of expression and teaching methods, Japanese instructors, and the modernizing ideas of Okakura Kakuzō were introduced to Vietnam, as an extension of the phenomenon of "Japonisme" in nineteenth-century Europe in the case of the French and as a model for modernization in the same former Sinographic sphere in the case of the Vietnamese.

Part 3 describes in concrete detail the struggles and strategies to be seen in the creation of Vietnamese art by early painters. This also serves as an introduction to modern Vietnamese painting, about which Japanese readers have until now known virtually nothing.

This trajectory of Vietnamese art raises questions about the way in which the modernization of art and fine art took place in Asia, and it is also suggestive as an issue concerning all of Asia, including Japan. Japanese books on modern Vietnamese art are practically nonexistent, a truly dire state of affairs, and this book should fill this gap.

(Written by: NIMURA Junko / March 01, 2022)