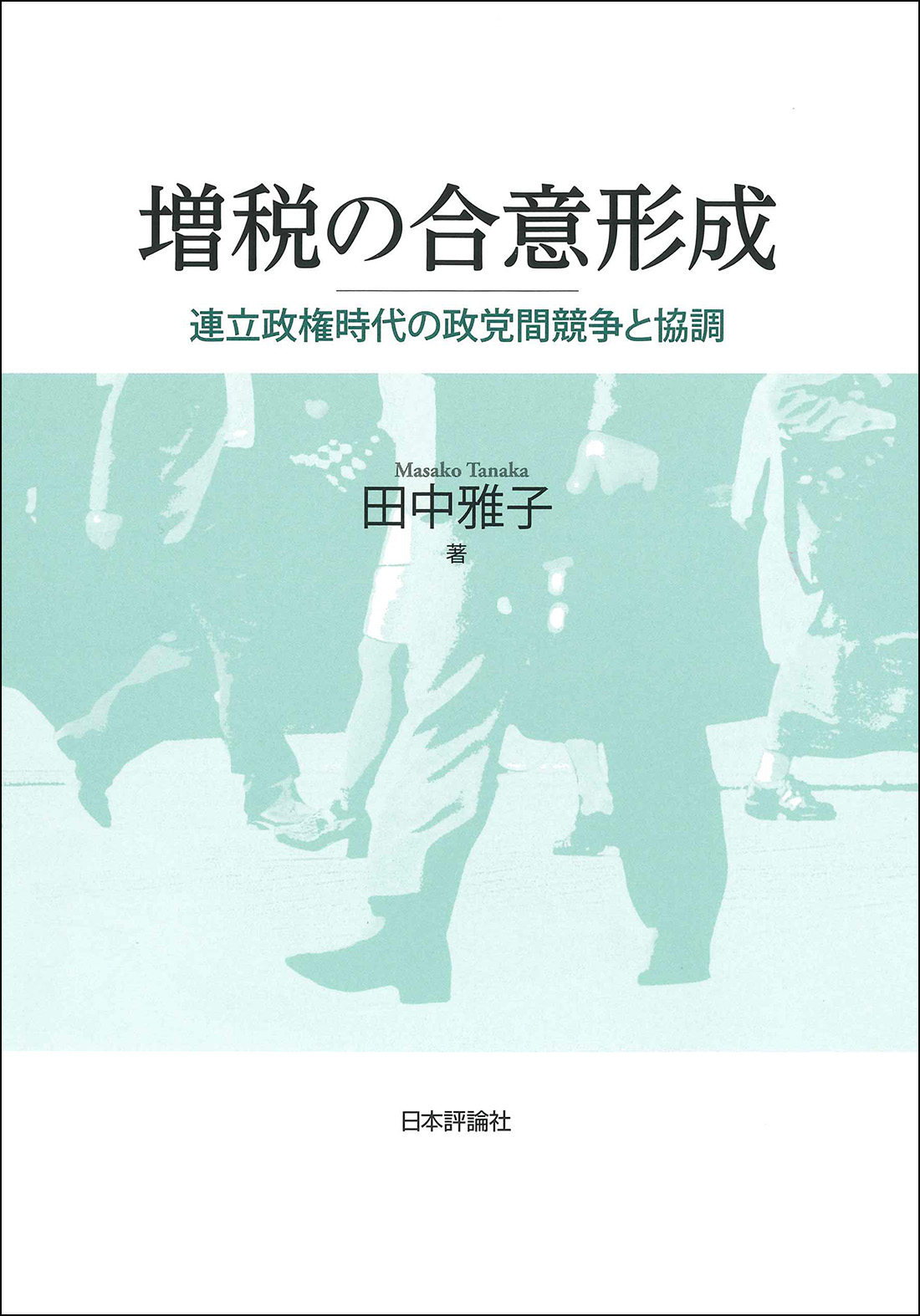 Zousei no Goui-keisei
(Building Consensus on Tax Reform - Party Politics under the Coalition Governments in Japan)
Nippon Hyoron sha co., Ltd.
Raising taxes is an unpopular policy irrespective of country or time, and one that tends to provoke opposition from the people. How can one enact a policy that places an increased burden on voters in a democratic system? This is the question at the heart of this book.

This question becomes increasingly relevant considering Japan's public finances since the 1990s. While all advanced nations endeavored to build a welfare state and its fiscal foundations through policy management, Japan's outstanding debt indicated that it neglected efforts to persuade society to a consensus on increasing its burden.

This book focuses on consumption tax. Consumption tax is a typical policy that directly imposes a burden on voters. Tax hikes are unpopular among voters, and it is a commonly accepted view that politicians and parties who fear defeat in elections tend to postpone such measures.

However, an analysis of the policy process reveals that voters have a greater understanding of consumption tax than when it was introduced, and that the number of politicians, parties, and groups in favor of raising the tax rate has increased. This book examines why, despite the widely recognized need for a consumption tax hike, it has been difficult to achieve in Japan, and under what conditions it would be feasible. It focuses on the structure of the government to elucidate the issue.

This book argues that the effective strategies for fiscal consolidation differ depending on whether it is a single government or coalition government, and that the failure to reach a consensus suitable for the change of the government structure was a factor that contributed to the delay of the consumption tax increase. The first point of originality of this study is that it focuses on discipline and compensation as means of consensus building and demonstrates that discipline is effective in a single government and compensation is effective in a coalition government. Second, it identifies that opposition to policies is likely to arise when there are inconsistencies between formal and informal institutions - the electoral system, the party system, and the regime structure.

This book has three significant points.

First, it responds to today's challenge of how to achieve fiscal consolidation, which are likely to cause voter opposition, on the electorate under a democratic system.

Second, it clarifies the impact of regime structure on policy outcomes, focusing on the strategies of political actors.

Third, it contributes to research on coalition governments. Although Japan has largely been governed by coalition governments since 1993, there are only partial references alluding to how this has affected policy processes and outcomes. This book presents a comprehensive analysis of the policy process under coalition governments, with a focus on the tax system; it reveals that transaction costs were reduced, and the behavior of bureaucrats and interest groups changed during the stable period as compared to the early years of the coalition, and that this further affected the power structure within political parties.

Japan has been a developed country facing challenges for some years. Postponing issues only leads to narrowing the policy choices in the future, and as a person living in the present, I feel responsible for this. It would be gratifying if this book had even a small impact on those striving to solve these problems.

(Written by: TANAKA Masako / February 10, 2023)