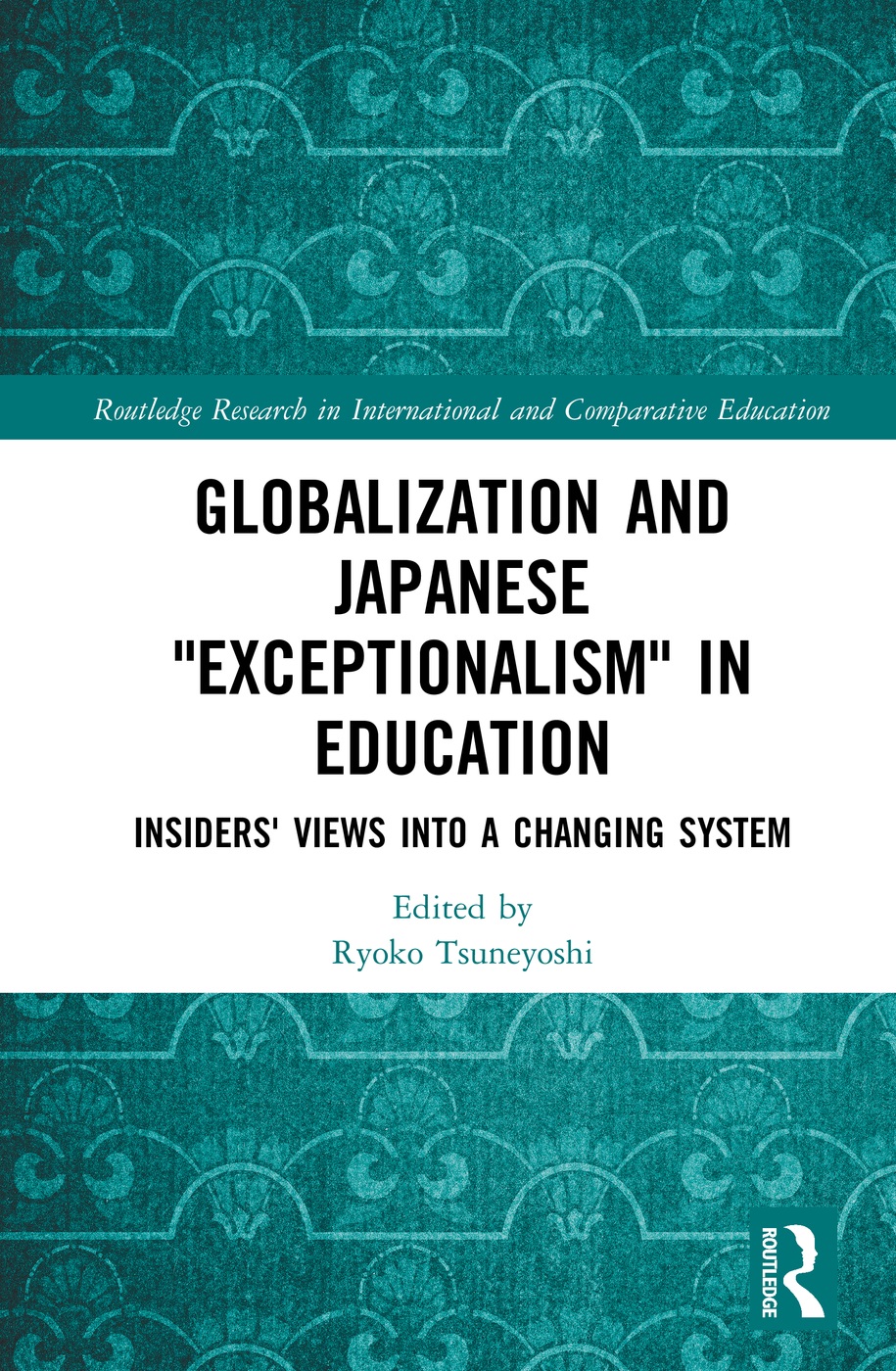 Routledge Research in International and Comparative Education
Globalization and Japanese "Exceptionalism" in Education
Insider's Views into a Changing System
In our era of globalization, there has been a wave of envoys to schools in countries which are seen as "successful". Educational borrowing, though not a novel practice in itself, has taken on new meaning, as it is increasingly connected to concepts such as "global competition", "global talent", and "best practices". Educational policies and practices are now crossing national borders at an unprecedented rate.

Although specific educational models, born from a certain social and cultural context, have become global, most of the global educational models in the international arena have originated from the west. Judged against "standard" (western) educational practices, Japanese educational models, born from a different social and historical heritage, are often referred to as "exceptions."

Depending on what is considered as "progressive" in the international context, such "exceptionalism" may be either very "progressive" or the exact opposite. This book focuses squarely on what is said to be Japanese "exceptionalism" in education. The label of "exceptionalism" is applied here because the practices arise from a non-western, especially a non-Anglophone context. In this sense, the challenges Japanese education faces in a globalizing world are shared with many other countries. Thus, a conscious effort was made to include some chapters which refer to the larger Asian context.

After the Introduction, which lays out the issues, chapters on Japanese debates and reform related to "globalization" follow. There are also specific case studies of certain ethnic minority groups or reform efforts in education, which are often written by an insider to the system.

Including insiders of the reform was also a conscious effort. Japanese education in the literature in English has often been portrayed from an outsider's view. However, especially in a fast moving society, things could seem very different from the outside and inside. The chapters by those inside the system, often responsible in part for the very reform that they are writing about, add to the existing literature on Japanese education by outsiders.

The project for this book was funded by the Grants-In-Aid in Scientific Research (A) No.15H01987 (headed by R. Tsuneyoshi) , at the Center for Center for Advanced School Education and Evidence-based Research (CASEER), Graduate School of Education, The University of Tokyo (http://www.schoolexcellence.p.u-tokyo.ac.jp/en/jpmodel/ ).

(Written by TSUNEYOSHI Ryoko, Professor, Graduate School of Education / 2017)
Section I Setting the stage

1. Introduction
Ryoko Tsuneyoshi and Yuto Kitamura

2. "Exceptionalism" in Japanese education and its implications
Ryoko Tsuneyoshi

3. Japan's challenge in fostering global human resources: policy debates and practices
Akiyoshi Yonezawa and Yukiko Shimmi

4. Global citizenship education in Asia
Yuto Kitamura

Section II Globalization and the multicultural challenge in Japan

5. From high school abroad to college in Japan: the difficulties of the Japanese returnee experience
Yoriko Ida

6. Breaking in or dropping out? Filipina immigrant girls envisioning alternative lives in a globalized world
Tomoko Tokunaga

7. Transition from university to work in Japan: approaching experiences of international students
Chun-Yi Tan


Section III Case studies in meeting the global and multicultural challenge

8. The University of Tokyo PEAK program: venues into the challenges faced by Japanese universities
Yujin Yaguchi

9. Developing human resource for a multicultural coexistence society: a case study of Gunma University-Gunma Prefecture Cooperation Project "Multicultural Community Advancement Officers" certificate program
Yuki Megumi

Section IV The issues revised

10. Why does cultural diversity matter? Korea higher education in comparative perspective
Gi-Wook Shin and Rennie Moon

11. Globalization or Anglicization? A dilemma of English-language teaching in Japan
Yoshifumi Saito

12. Japanese schooling and the global multicultural challenge
Ryoko Tsuneyoshi, Fumiko Takahashi, Hideki Ito, Lee Seulbi, Maiko Sumino, Tate Kihara, Satsuki Kubodera, and Hikaru Ishiwata


Try these read-alike books: