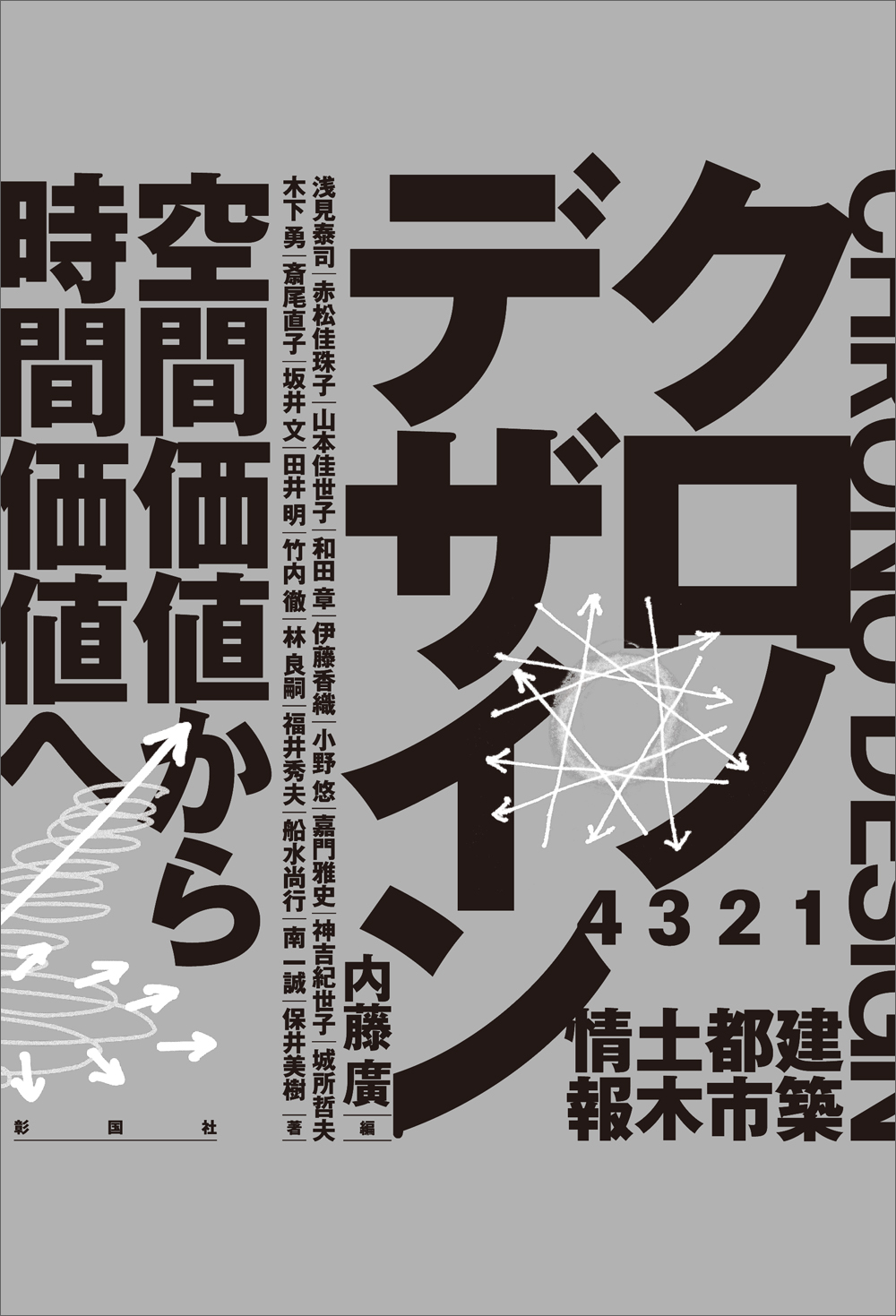 Chrono-Design
(From Space Value to Time Value)
Shokokusha Publishing Co., Ltd.
In the design in the field of civil engineering, architecture, and urban engineering of the past, importance was placed on the value of the design immediately after completion and the fulfillment of user needs within a space. However, in recent years, the idea of ​​pursuing long-standing value rather than simply value at the time of completion is becoming widespread. In other words, for long-term operation after completion, structures are being designed to have increased long-term value, with consideration being given to how they will change over the years. In this book, this method, which is concerned about time and places importance on the value of time, is called chrono-design. In chrono-design, it is necessary to either create designs by considering the temporal changes of the structure or incorporate versatility so that the structure can flexibly respond to social changes. However, it is not easy to consider all the social changes that may occur in the future. Resultantly, there is a need for designs that provide flexible versatility and designs that can be developed. At the meetings of the Subcommittee on Cities, Regions, and Design, which have been set up within the Science Council of Japan for three years since 2017, discussions were held on the state of chrono-design. This book summarizes those discussions and gives an overview of the future of design from various perspectives.

In this book, five discussions are summarized, and each discussion contains interspersed columns of essays that were written by the discussants with their specialized expertise. With these columns, you can check the purpose and intent behind the remarks made by the discussants.

The introduction of the book discusses the origin of the term chrono-design and what chrono-design is. Part 1, "Chrono-design for Architecture," emphasizes the idea of ​​changing architecture over time through topics such as designs that can be developed, management, flexible spaces, and enjoying the unpredictable. Part 2, "Chrono-design for Cities," talks about issues of modern cities such as dynamic zoning, a society that is intolerant of children and child-rearing, urban area designs, the scenario of degeneration, temporary use, and changing architecture, and discusses how cities should be in various aspects, including the future social system. Part 3, "Chrono-design for Civil Engineering," discusses changes in the situation of national lands, such as smart shrinking, the restoration of common land, increasing unpredictability, and tangible things supporting intangible things, as well as how to deal with such changes. Part 4, "Chrono-design for Information," emphasizes ways to enhance value with information technology, through themes such as information visualization, 21st-century cities from Africa, conversion of tacit knowledge into regional knowledge, and creation of added value through information. Furthermore, in "How Chrono-design is Possible," topics such as ever-changing cities, the possibility of decentralization through information technology, the barrack-like nature of skyscrapers, and designing without over-designing are discussed generally.

The time-conscious form of design which is chrono-design is expected to become increasingly important in the future. We hope that this book will serve as a reference in that regard.

(Written by ASAMI Yasushi, KIDOKORO Tetsuo, Professor, School of Engineering / 2022)
Try these read-alike books: