ARTICLES

Traffic Jams Reduce Hydrolytic Efficiency of Cellulase on Cellulose Surface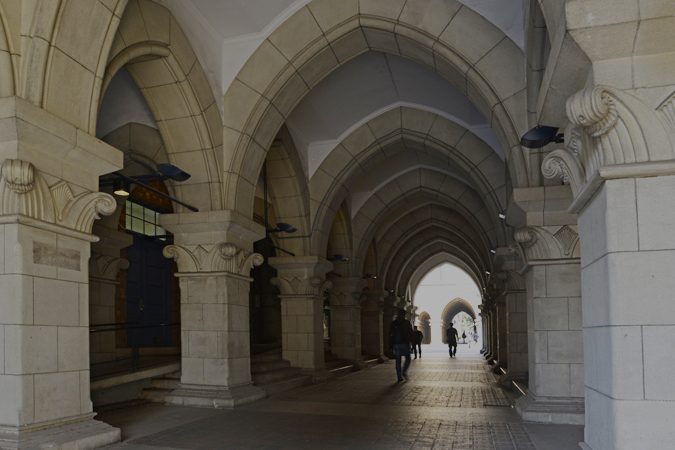 Cellulose is a major component of the cell wall of plants and the most abundant form of biomass on earth. A linear polymer of glucose, it can be converted into biofuels and precursor materials of bioplastics. The efficient degradation of cellulose would thus make it possible to produce fuels and chemicals from plant resources. However, the slow rate of the biochemical conversion of cellulose by the enzyme cellulase is a bottleneck in the process.
?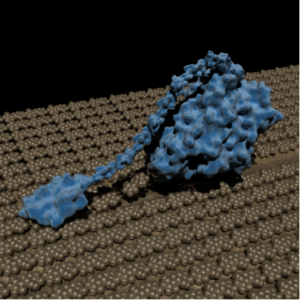 Associate Professor Kiyohiko Igarashi in the Graduate School of Agricultural and Life Sciences in the University of Tokyo and co-workers have succeeded in observing "traffic jams" of cellulase molecules on the surface of cellulose using high-speed atomic force microscopy.
This "molecular congestion" is not only a new finding as basic science, but also is the first proof that this traffic jam of cellulase molecules is responsible for reducing the rate of cellulase hydrolysis. The findings of the present study provide a useful guide to developing an efficient system for the utilization of cellulose biomass near future.
This research was carried out in collaboration with Kanazawa University and VTT Technical Research Center, Finland.
Press release (Japanese)
Paper
Kiyohiko Igarashi, Takayuki Uchihashi, Anu Koivula, Masahisa Wada, Satoshi Kimura, Tetsuaki Okamoto, Merja Penttil?, Toshio Ando, Masahiro Samejima,
"Traffic Jams Reduce Hydrolytic Efficiency of Cellulase on Cellulose Surface,"
Science 333 (2011):1279-1282 doi: 10.1126/science.1208386.
Article link (Publication)
Link