ARTICLES

Baculovirus uses captured host phosphatase to induce enhanced locomotory activity in host caterpillars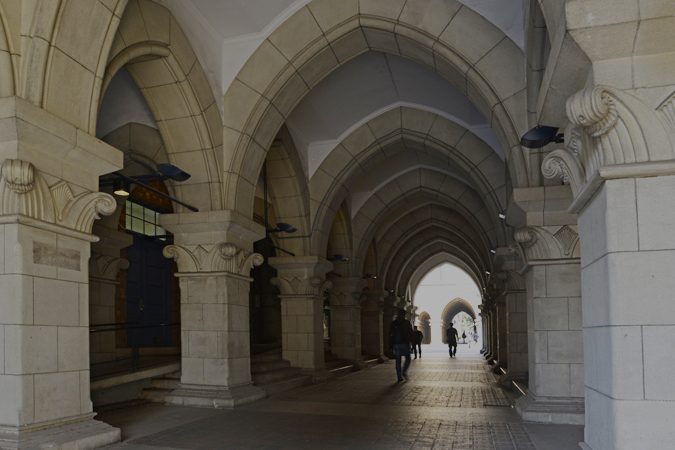 University of Tokyo researchers in the Graduate School of Agricultural and Life Sciences, Department of Agricultural and Environmental Biology, have shown that a caterpillar baculovirus uses a captured host enzyme to induce enhanced locomotory activity.
Pathogens are known to usurp or alter the behavior of their hosts for their own benefit. Such behavior modification by animal and even plant viruses is widely observed in insect hosts. One of the earliest documented examples of such behavior modification is Wipfelkrankheit or tree-top disease of caterpillars. A hallmark of this disease is enhanced locomotory activity (ELA) that causes the diseased caterpillars to migrate to the upper foliage of the host plant where they die. It is now known that the causative agent of Wipfelkrankheit is a large, double-stranded DNA virus in the family Baculoviridae. Baculoviruses form a large group of arthropod-specific pathogens that commonly attack lepidopteran insects. Two baculovirus genes, protein tyrosine phosphatase (ptp) and ecdysteroid UDP-glucosyltransferase (egt), have been shown to be involved in the induction of ELA such as climbing behavior in baculovirus-infected caterpillars.
In this research, Associate professor Susumu Katsuma and Professor Toru Shimada at the Laboratory of Insect Genetics and Bioscience dissected the functional role that baculovirus PTP, the protein encoded by ptp, plays in the induction of ELA. Surprisingly, the team found that PTP functions as a virus-associated structural protein and not as an enzyme in regard to the induction of ELA. This research shows that PTP plays a crucial role in virus infection of brain tissues, and the researchers hypothesize that this infection results in pathogen control of insect behavior. Since ptp was likely captured from an ancestral host by horizontal gene transfer, this finding tells an amazing story of how the modern baculovirus uses a captured host gene in a completely different way from how it was likely used in the ancestral host.
Press release (Japanese)
Paper
Susumu Katsuma, Yasue Koyano, WonKyung Kang, Ryuhei Kokusho, Shizuo George Kamita, Toru Shimada,
"The baculovirus uses a captured host phosphatase to induce enhanced locomotory activity in host caterpillars",
PLoS Pathogens doi: 10.1371/journal.ppat.1002644.
Article link
Links
Graduate School of Agricultural and Life Sciences
Department of Agricultural and Environmental Biology