ARTICLES

Mutation in diffuse-type gastric carcinoma identified
Potential drug-target discovered by cancer-genome sequencing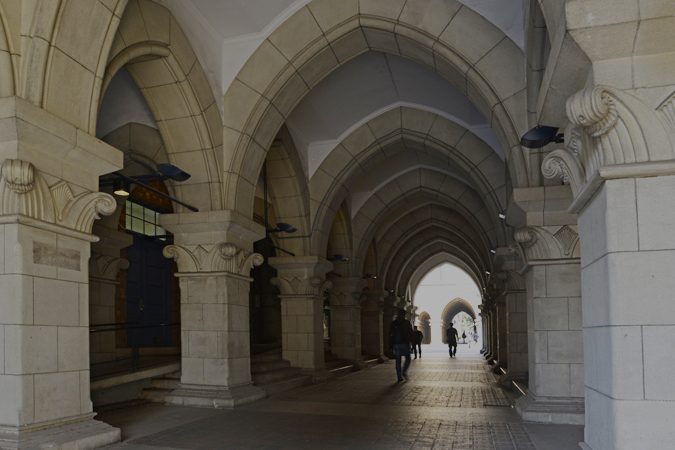 Gastric cancer is one of the leading causes of cancer-related deaths in Japan, resulting in some 50,000 deaths each year. Gastric cancer is broadly divided into diffuse-type gastric cancer and intestinal type gastric cancer in clinical pathology. Diffuse-type gastric carcinomas grow in the stomach and are highly likely to spread, and are also called scirrhous gastric carcinomas because they develop hard, fibrous stroma (supporting tissue). Scirrhous gastric carcinomas are a highly malignant type of cancer that so far has been without any effective targeted therapy.
A research group including Professor Hiroyuki Aburatani and graduate student Kakiuchi Miwako at the Research Center for Advanced Science and Technology (RCAST) and Professor Masashi Fukuyama at the Graduate School of Medicine, the University of Tokyo, in collaboration with the Medical Research Institute at the Tokyo Medical and Dental University, carried out genome sequencing of diffuse-type gastric carcinomas with a high probability of a poor outcome and identified mutations of the RHOA gene that are potential targets for drug treatment. RHOA is known to be associated with cell motility and cell growth, and several lines of evidence showed that the RHOA mutations identified in this study acquired new functions as cancer promoters.
Diffuse-type gastric carcinoma is an aggressive cancer with no effective molecular targeted drugs available. The gain of new functions by the RHOA mutations identified in this study are a potential new drug target against diffuse-type gastric cancers.
Press release (Japanese)
Paper
Miwako Kakiuchi, Takashi Nishizawa, Hiroki Ueda, et al., Kazuhiko Koike, Yasuyuki Seto, Masashi Fukayama, Hiroyuki Aburatani, & Shumpei Ishikawa,
"Recurrent gain-of-function mutations of RHOA in diffuse-type gastric carcinoma",
Nature Genetics Online Edition: 2014/5/11, doi: 10.1038/ng.2984.
Article link
Links
Research Center for Advanced Science and Technology
Genome Science Division, Research Center for Advanced Science and Technology