ARTICLES

Most sophisticated hindwing folding in insects
High-speed camera reveals detailed wing folding process of rove beetles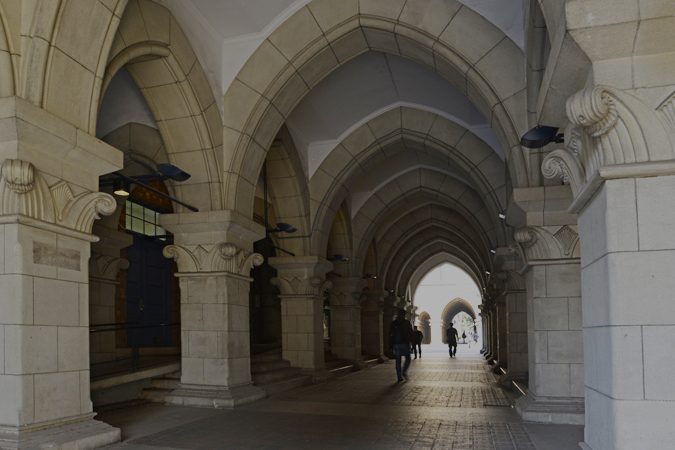 The artful wing folding of insects has attracted researchers on aerospace and mechanical engineering as well as entomologists. Rove beetles (Coleoptera Staphylinidae) are known to fold their wings in the most complicated and sophisticated ways that have right?left asymmetric patterns. This asymmetric folding can confer high-speed deployment capability as well as high storage efficiency. However, the specific folding process and the reason for this asymmetry remain unclear.
Assistant Professor Kazuya Saito (Institute of Industrial Science, the University of Tokyo) solved the mystery of this asymmetric wing folding with the collaboration of Munetoshi Maruyama Laboratory in the Kyushu University Museum. The researchers used a high-speed camera for the first time to reveal the details of the take-off and wing-folding movement of the rove beetle Cafius vestitus, known for its flying ability.
The results show that these characteristic asymmetrical patterns emerge as a result of simultaneous folding of overlapped wings. The revealed folding mechanisms can achieve not only highly compact wing storage but also immediate deployment. In addition, the right and left crease patterns are interchangeable, thus each wing internalizes two crease patterns and can be folded in two different ways. This two-way folding gives rove beetles freedom of choice for the folding direction. The use of asymmetric patterns and the capability of two-way folding are unique features not found in artificial structures. They have great potential to extend the design possibilities for all deployable structures, from space structures such as the solar panels on satellites to articles of daily use such as umbrellas and folding fans.
This research was published in Proceedings of the National Academy of Sciences online Early Edition on November 4, 2014.
Press release [pdf] (Japanese)
Paper
Kazuya Saito, Shuhei Yamamoto, Munetoshi Maruyama, Yoji Okabe,
"Asymmetric hindwing foldings in rove beetles",
Proceedings of the National Academy of Sciences Online Edition: 2014/11/04 (Japan time), doi: 10.1073/pnas.1409468111.
Article link (Publication)
Links