ARTICLES

Can antiulcer drug prevent overnutrition-induced type 2 diabetes?
Molecular motor as a new drug target of type 2 diabetes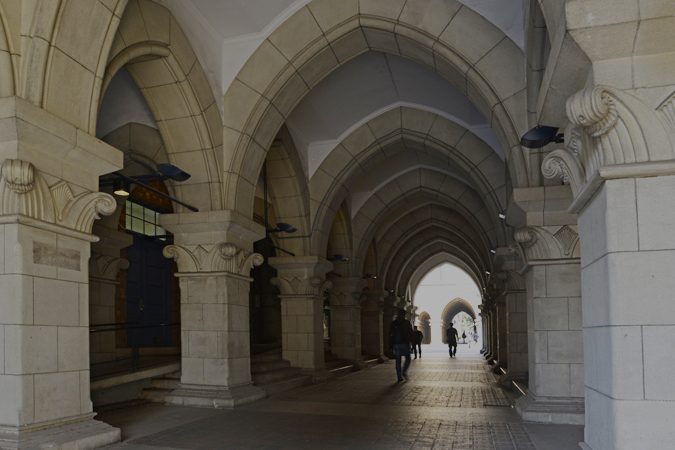 The team of Professor Nobutaka Hirokawa and Dr. Yosuke Tanaka from the University of Tokyo Graduate School of Medicine found a new molecular cascade of overnutrition-induced pathogenesis of type 2 diabetes. This cascade essentially involves a new unconventional function of the microtubule-based molecular motor KIF12 (kinesin superfamily protein 12). Furthermore, this discovery enhances future development of a practical anti-diabetes strategy by applying the commonly used antiulcer drug teprenone.
Diabetes patients cannot control blood sugar levels due to impairment of insulin hormone function. Insulin is secreted from pancreatic beta cells and acts on peripheral tissues. As an important cause of diabetes, lipid overnutrition develops oxidative stress in the beta cells, which destroys their insulin secreting function. This is termed 'beta cell lipotoxicity.'
Using superresolution laser fluorescence microscopy, the research team discovered that KIF12 simultaneously binds to the stress-regulating protein Hsc70 and its transcription factor Sp1. This complex stabilizes the nascent Sp1 protein and augment the expression level of these proteins, which controls the oxidative stress. Intriguingly, overnutrition downregulates KIF12 expression, which results in impairment in insulin secretion.
Subsequently, the team treated KIF12 knockout mice unable to produce KIF12 with the antiulcer drug Selbex? (teprenone), which is known to increase levels of stress-regulating proteins. Treatment with teprenone significantly ameliorated the diabetes of these mice. Accordingly, this multidisciplinary study suggests that the risk of type 2 diabetes onset as a result of overconsumption of oily foods could be reduced by treatment with this antiulcer drug. This is a good example of a discovery in basic cell biological research into motor proteins unexpectedly indicating potential clinical applications, which will be further investigated by this group.
Press release [pdf] (Japanese)
Paper
Wenxing Yang, Yosuke Tanaka, Miki Bundo, and Nobutaka Hirokawa,
"Antioxidant Signaling Involving the Microtubule Motor KIF12 Is an Intracellular Target of Nutrition Excess in Beta Cells",
Developmental Cell 31(2) (2014):202-14, doi: 10.1016/j.devcel.2014.08.028.
Article link (Publication)
Links
Department of Cell Biology and Anatomy, Graduate School of Medicine