ARTICLES

To be, or not to be: That is the question
How virus-infected cells decide whether to fight on or die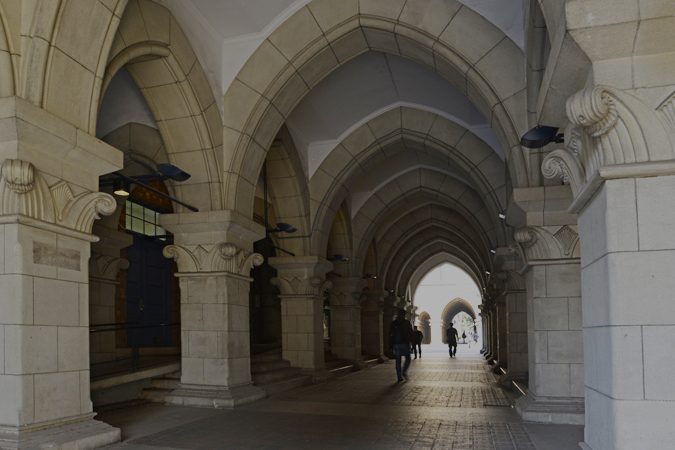 A research group at the University of Tokyo has discovered the mechanism by which virus-infected cellsdecide whether to fight or commit suicide both in human cell culture and in mice. Furthermore, they also found the possibility that this mechanism contributes to the effective elimination of viruses in tissues with a rapid repair rate.
In mammalian cells, viral infection triggers host defense mechanisms including type I interferon (IFN) production and cell death (apoptosis). Type I IFN inhibits viral replication within infected cells, and apoptosis of infected cells altruistically prevents viral propagation to surrounding cells. Although both strategies appear to be effective means of suppressing viral replication, ironically they can also be harmful to the host organism in some instances. Therefore, it is reasonable to assume that host cells may regulate use of the two mechanisms to optimize the benefit to the organism in a context dependent manner and efficiently remove the infecting virus. However, it remained unclear whether such differential regulation exists within infected cells and, if it does, how it is controlled.
The research group of Assistant Professor Tomohiko Okazaki and Professor Yukiko Gotoh at the University of Tokyo Graduate School of Pharmaceutical Sciences used an influenza A virus model to infect genetically modified mice and found that the protein ASK1 plays an essential role in inducing both type I IFN and apoptosis in infected cells. Furthermore, they also revealed that the protein ASK2, a modulator of ASK1 signaling, is essential for ASK1-dependent apoptosis but not for inducing production of type I IFN. These findings show that the ASK family kinases differentially mediate induction of type I interferon and apoptosis during the antiviral response.
Whereas ASK1 appears to be ubiquitously expressed in all tissues, ASK2 is highly abundant in epithelial tissues (tissues that form the skin and cavity and blood vessel linings) with a rapid repair rate, but not non-epithelial tissues such as the brain and heart with a slow repair rate. "We propose that renewable epithelial cells eliminate viruses efficiently in part by ASK2-dependent cell death, whereas other cell types with lower ASK2 levels maintain tissue homeostasis by eliminating viruses with type I IFN production," says Assistant Professor Okazaki. He continues, "That is, rather like a traveling troupe that made Hamlet determine to risk his life, ASK2 may make virus-infected cells decide whether to commit suicide or not (to be or not to be) by being expressed at high levels in epithelial tissues but at low levels in non-epithelial tissues.
These findings may provide a basis for the new therapies for the effective elimination of viruses and maintenance of tissue homeostasis simultaneously.
Paper
Tomohiko Okazaki, Maiko Higuchi, Kohsuke Takeda, Kiyoko Iwatsuki-Horimoto, Maki Kiso, Makoto Miyagishi, Hideyuki Yanai, Atsushi Kato, Mitsutoshi Yoneyama, Takashi Fujita, Tadatsugu Taniguchi, Yoshihiro Kawaoka, Hidenori Ichijo, Yukiko Gotoh, "The ASK family kinases differentially mediate induction of type I interferon and apoptosis during the antiviral response", Science Signaling Online Edition: 2015/08/04 (Japan time), doi: 10.1126/scisignal.aab1883 .
Article link (Publication, UTokyo Repository)
Links
Graduate School of Pharmaceutical Sciences
Laboratory of Molecular Biology, Graduate School of Pharmaceutical Sciences