ARTICLES

Definitive mechanism of phantom limb pain
Intimate relationship between movement representation and phantom limb pain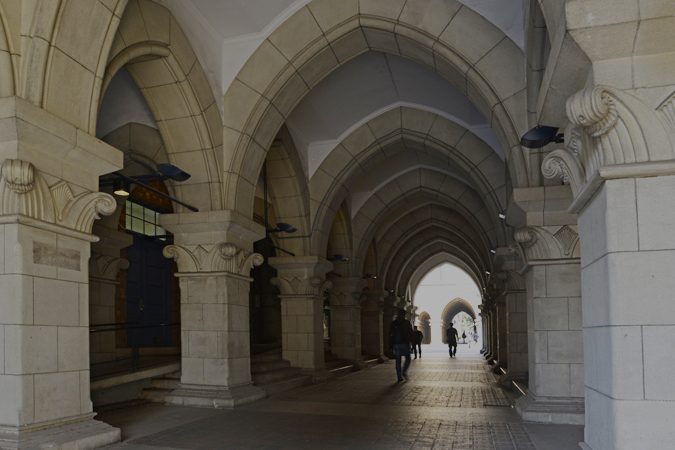 A University of Tokyo research group has successfully developed a method of measuring phantom limb movement experienced by amputees by recording movement of the intact limb. This research clearly demonstrated the intimate relationship between movement representations and phantom limb pain and may contribute to development of novel treatment strategies.
Phantom limb pain (neuropathic pain) is defined as a painful sensation perceived in an absent limb following amputation or nerve damage through spinal cord or nerve injury. Phantom limb pain is known as one of the most severe forms of chronic pain, but therapies are limited. The brain holds a map of the body, including the hands and feet, and accumulating evidence suggests that phantom limb pain might be a result of failure to correctly rewrite this central nervous system map after loss of a limb. However, the underlying mechanism of this rewriting process remain unknown and so it has not been possible to develop treatments of phantom limb pain based on its pathogenical mechanisms.
The research group of Associate Professor Masahiro Sumitani (Department of Pain and Palliative Medicine, The University of Tokyo Hospital) evaluated phantom limb movement quantitatively using the bimanual circle-line coordination task (BCT). In the BCT, participants repeatedly drew vertical lines using the intact hand while simultaneously intending to draw circles using the phantom limb. Drawing circles with the phantom limb resulted in an oval transfiguration of the vertical lines drawn with the intact hand, with a larger transfiguration implying a larger movement of the phantom limb. They revealed a linear relationship between the degree of oval transfiguration of the vertical lines and phantom limb pain intensity. That is, the more vivid phantom limb movements the patients executed, the less phantom pain intensity they felt, and vice versa. These findings directly suggest that the movement representations of a phantom limb are necessary for alleviating phantom limb pain.
This research is expected to contribute to the development of treatments for phantom limb pain arising from nerve damage due to spinal cord and nerve injury. "Working with Professor Yasuo Kuniyoshi's group at the Graduate School of Information Science and Technology, we have started a clinical study to treat phantom limb pain using a virtual reality system," says Associate Professor Sumiya.
This research was carried out in collaboration with Associate Professor Shihn-ichiro Kumagaya (Research Center for Advanced Science and Technology, The University of Tokyo), Professor Yasuo Kuniyoshi (Intelligent Systems and Informatics Laboratory, Department of Mechano-Informatics, Graduate School of Information Science and Technology, The University of Tokyo) and Assistant Professor Michihiro Osumi (Neurorehabilitation Research Center, Kio University). This research was supported by a grant from Grants-in-Aid for Scientific Research on Innovative Areas "Constructive Developmental Science."
Paper
Michihiro Osumi, Masahiko Sumitani, Naoki Wake, Yuko Sano, Akimichi Ichinose, Shin-ichiro Kumagaya, Yasuo Kuniyoshi, Shu Morioka, "Structured Movement Representations of a Phantom Limb Associated with Phantom Limb Pain", Neuroscience Letters Online Edition: 2015/8/10 (Japan time), doi: 10.1016/j.neulet.2015.08.009.
Article link (Publication, UTokyo Repository)
Links
Department of Pain and Palliative Medicine, The University of Tokyo Hospital (Japanese)
Intelligent Systems and Informatics Laboratory, Department of Mechano-Informatics, Graduate School of Information Science and Technology
Tojisha-Kenkyu Laboratory, Research Center for Advanced Science and Technology
NeuroRehabilitation Research Center, Kio University (Japanese)
Grants-in-Aid for Scientific Research on Innovative Areas "Constructive Developmental Science"