ARTICLES

How are farmers adapting to climate change?
Cases of apple farmers in three regions of Japan and South Africa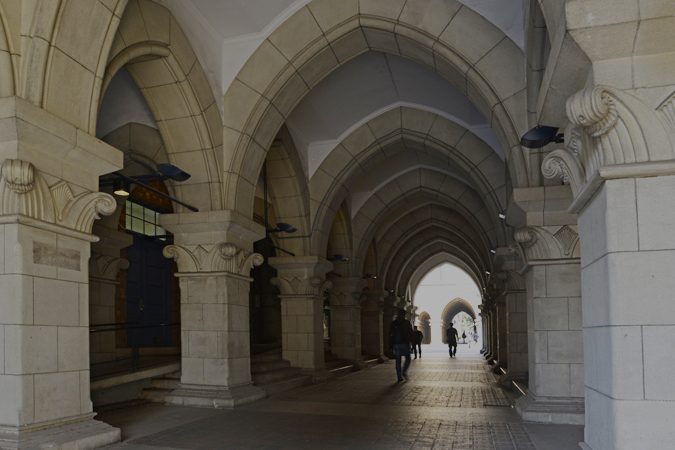 University of Tokyo and University of Cape Town researchers studied climate change adaptation practices undertaken by apple farmers in three regions: Nagano and Kazuno in Japan and Elgin in South Africa. They categorized adaptation actions into two types: farmer initiated bottom-up adaptation and institution led top-down adaptation. They found that the driver differentiating the type of adaptation adopted was strongly related to the farmers' institutional dependence in selling their products.
Agriculture is one of the most vulnerable sectors to climate change, and in addition farmers also have to contend with socio-economic changes. Even though famers are simultaneously exposed to multiple stressors such as these, their decision making and the adaptations that they have undertaken are not well understood. In particular, very few studies incorporating fieldwork and farm visits have been carried out.
University of Tokyo researchers Dr. Mariko Fujisawa and Professor Kazuhiko Kobayashi and University of Cape Town Researcher Peter Johnston and Professor Mark New carried out interviews to investigate apple famers' adaptations to climate change in three regions, Nagano and Kazuno in Japan and Elgin in South Africa, that were differently impacted by climate change. While apple production in Nagano and Elgin is already experiencing the effects of climate change, Kazuno's climate is suited to apple production and is expected to stay that way until 2060. The research group found that farmers who rely on organizations such as farmers' cooperatives for sales were more likely to adopt top-down institutionally-led adaptations, whereas the farmers who have established their own sales channels tend to start bottom-up innovative actions. Top-down adaptations tend to be a remedial actions to existing problems, such as the introduction of new apple varieties with less requirement for winter chill in the face of warmer winter seasons. Bottom-up adaptations, on the other hand, tend to be proactive and innovative, such as introducing peach trees to replace apples into the coldest regions.
"A suitable combination of top-down and bottom-up adaptations could lead to broader adoption of innovative adaptations in agriculture," says Professor Kobayashi. He continues, "This study sheds light on the important yet poorly studied topic of farmers' adaptations to climate change. We would like to emphasize that more farm-level studies for various crops and regions are warranted to provide evidential feedback to climate change adaptation policy."
Paper
Mariko Fujisawa, Kazuhiko Kobayashi, Peter Johnston, Mark New, "What Drives Farmers to Make Top-Down or Bottom-Up Adaptation to Climate Change and Fluctuations? A Comparative Study on 3 Cases of Apple Farming in Japan and South Africa", PLOS ONE Online Edition: 2015/03/30 (Japan time), doi: 10.1371/journal.pone.0120563.
Article link (Publication, UTokyo Repository)
Links
Graduate School of Agricultural and Life Sciences
Department of Global Agricultural Sciences, Graduate School of Agricultural and Life Sciences
Laboratory of Sustainable Agriculture, Department of Global Agricultural Sciences, Graduate School of Agricultural and Life Sciences
PLOS COLLECTIONS. Table of Contents: Responding to Climate Change