ARTICLES

Mechanism determining H. pylori gastric cancer risk
Binding affinity between oncoproteins is a key determinant of cancer risk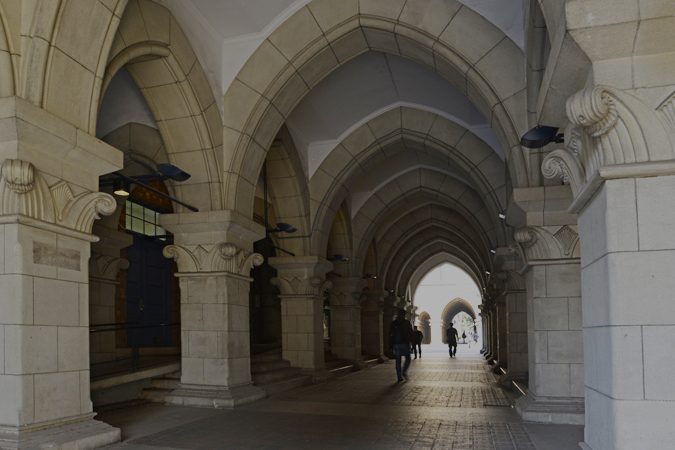 Researchers at the University of Tokyo found that gastric cancer risk is determined by the magnitude of interaction between the Helicobacter pylori CagA oncoprotein (cancer causing protein) and SHP2 phosphatase. This finding enables quantitative evaluation of gastric cancer risk and subsequent cancer prevention.
Infection with cagA-positive Helicobacter pylori is critically associated with the development of gastric cancer. The cagA gene-encoded CagA protein is delivered into gastric epithelial cells via a bacterial micro-syringe termed the type IV secretion system. Once inside the host cell, CagA is tethered to the inner plasma membrane, where it interacts with the cancer-causing protein tyrosine phosphatase SHP2 and thereby aberrantly activates the phosphatase activity. The SHP2 binding site of CagA, termed the EPIYA-C segment, variably duplicates (mostly one to three times) and recent epidemiological studies have shown that infection with H. pylori carrying CagA with multiple EPIYA-C segments is a distinct risk factor of gastric cancer. However, the molecular mechanism of this action remained unknown.
The research group led by Professor Masanori Hatakeyama at the University of Tokyo Graduate School of Medicine shows that duplication of the EPIYA-C segment from one to two or more increases SHP2 binding of CagA by more than one hundredfold. Based on the decisive difference in SHP2 binding, they divide CagA into two types: type I CagA carrying a single EPIYA-C segment and type II CagA carrying multiple EPIYA-C segments. Gastric epithelial cells expressing type II CagA acquire the ability to invade extracellular matrices (the external molecular scaffolding that supports cells), a malignant cellular trait associated with deregulated SHP2. Therefore, the researchers conclude that a big leap in SHP2 binding activity may provide the molecular basis that makes type II CagA a distinct gastric cancer risk.
"The segment of the CagA protein that binds with SHP2 has diverse forms, which are broadly classified as Western type, which circulates globally, and East Asia type. This research was carried out on the Western type of CagA," says Professor Hatakeyama. He continues, "We hope that the result will enable effective prevention of gastric cancer through active eradication of H. pylori carrying more oncogenic CagA."
Paper
Lisa Nagase, Takeru Hayashi, Toshiya Senda, and Masanori Hatakeyama, "Dramatic increase in SHP2 binding activity of Helicobacter pylori Western CagA by EPIYA-C duplication: its implications in gastric carcinogenesis", Scientific Reports 5:15749: 2015/10/28 (Japan time), doi: 10.1038/srep15749.
Article link (Publication)
Links
Department of Pathology, Immunology, and Microbiology, Graduate School of Medicine (Japanese)