ARTICLES

Psychiatric intervention and repeated emergency admission due to drug overdose
Examination by psychiatrist associated with decreased re-hospitalization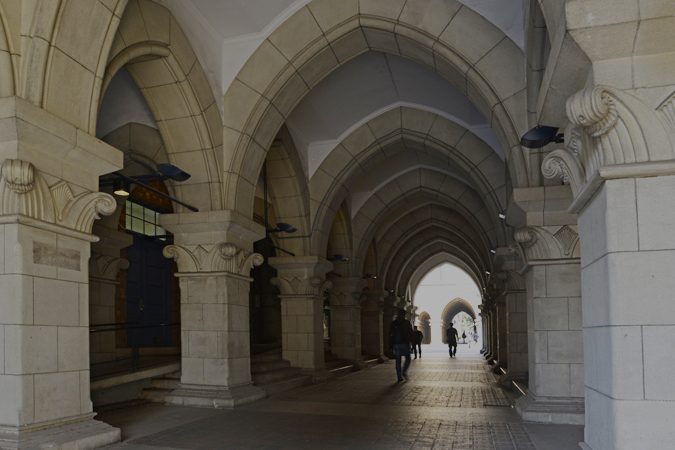 A University of Tokyo research group, using an inpatient database, showed that intervention by a psychiatrist was associated with reduced drug overdose readmission. This result demonstrates the importance of psychiatric care for attempted suicide patients in emergency medical care and is a major contribution to suicide prevention and mental health care policy.
It is said that individuals who have already attempted suicide once are significantly more likely than others to attempt suicide again. As a result, psychiatric care for individuals who have attempted suicide may be an important measure to reduce the number of suicides. In the medical service fees revision of fiscal 2008, a new category for "life-saving emergency hospitalization fees: mental health diagnosis and initial treatment" was added with the purpose of preventing repeat suicide attempts. However, there is no firm evidence regarding the effectiveness of psychiatric care for patients admitted after an attempted suicide.
Drug overdose is a common means of attempted suicide that results in hospitalization. The research group of Project Assistant Professor Akiko Kanehara and Professor Kiyoto Kasai at the University of Tokyo Graduate School of Medicine, discovered that patients admitted to emergency centers as a result of drug overdose who were given psychiatric counseling showed lower rates of re-hospitalization, using a Japanese national in-patient database covering patients who were discharged from hospital between July 2010 and March 2013. As a result, the research group has demonstrated that provision of psychiatric examination for drug overdose patients admitted to emergency centers is associated with lower rates of re-hospitalization. Further, the researchers discovered that drug overdose patients most susceptible to psychiatric intervention were characteristically in their thirties, women, those suffering from schizophrenia, mood disorders, personality or behavior disorders, those with impaired level of consciousness, who had undergone tracheal intubation or hemodialysis, and those discharged in fiscal 2012. In addition, university hospitals and hospitals with greater numbers of cases were more likely to provide psychiatric intervention for overdose patients.
"We have shown that psychiatric intervention is associated with reduced readmission in patients who have been admitted to emergency centers after taking a drug overdose," says Project Assistant Professor Kanehara. She continues, "We hope that these findings will be of use in the development of measures for suicide prevention and in mental health care policy."
Press release (Japanese)
Paper
Akiko Kanehara, Hayato Yamana, Hideo Yasunaga, Hiroki Matsui, Shuntaro Ando, Tsuyoshi Okamura, Yousuke Kumakura, Kiyohide Fushimi, and Kiyoto Kasai, "Psychiatric Intervention and Repeated Admission to Emergency Centres Due to Drug Overdose", British Journal of Psychiatry Open: 2015/11/9 (Japan time), doi: 10.1192/bjpo.bp.115.002204.
Article link (Publication, UTokyo Repository)
Links
Department of Neuropsychiatry, Graduate School of Medicine
Department of Youth Mental Health, Graduate School of Medicine (Japanese)