ARTICLES

The roles of BMP signaling in mouse ES cells
Revisiting the mechanism how BMP maintain naive pluripotency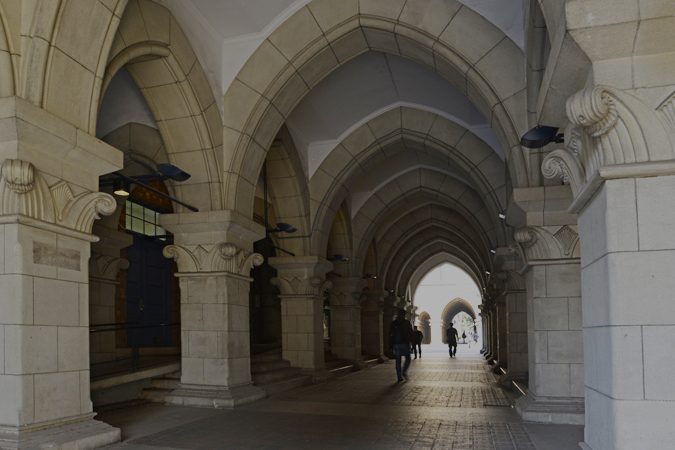 A University of Tokyo research group, in collaboration with Uppsala University, revisited the role of bone morphogenetic protein (BMP) signaling in mouse ES cells (a type of stem cell) using next-generation sequencing technology and genome editing tools, and proposed a new model for how BMP maintains naïve pluripotency.
Despite their name, bone morphogenetic proteins (BMPs) regulate a variety of physiological processes in addition to bone formation. In the field of stem cell research, BMP-4 has been shown to be a key factor in the blood serum, which, together with leukemia inhibitory factor (LIF), sustains mouse embryonic stem (ES) cells in their undifferentiated state. It is well-established that this effect is mediated through activation of the Smad-Id1 pathway, a specific signaling pathway within the cell. However, researchers have indicated that BMP-4 also induces differentiation of other pluripotent stem cells, including human ES cells. The molecular mechanisms which explain the paradoxical roles of BMP-4 in pluripotent stem cells remain unknown.
The research group of Professor Kohei Miyazono and Associate Professor Daizo Koinuma at the Graduate School of Medicine, the University of Tokyo, collaborating with Professor Hiroyuki Aburatani at the Research Center for Advanced Science and Technology, the University of Tokyo, and researchers at Uppsala University, Sweden, has revisited the role of BMP signaling in a classical model of mouse ES cells. Using next-generation sequencing technology and genome editing tools, they showed that the Smad pathway is not essential for maintaining ES cells in a state of naive pluripotency. Instead, that role is played by the intracellular MEK5-ERK5 pathway, another pathway also activated by BMP-4.
"In the field of stem cell research, the role of MEK5-ERK5 has not been characterized," says Professor Miyazono. He continues, "We also confirmed the significance of the MEK5-ERK5 pathway in mouse ES cells from a different genetic background. This suggests that the finding is more general and not limited just to the mouse models used in this study."
These findings will contribute to the development of more appropriate culture conditions for maintaining ES cells and/or induced pluripotent stem (iPS) cells and generation of high-quality iPS cells in more naïve states. This research was carried out in collaboration with Professor Carl-Henrik Heldin and Postdoctoral Fellow Masato Morikawa at the Ludwig Institute for Cancer Research, Uppsala University, Sweden.
Paper
Masato Morikawa, Daizo Koinuma, Anna Mizutani, Natsumi Kawasaki, Katarina Holmborn, Anders Sundqvist, Shuichi Tsutsumi, Tetsuro Watabe, Hiroyuki Aburatani, Carl-Henrik Heldin, and Kohei Miyazono, "BMP sustains embryonic stem cell self-renewal through distinct functions of different Krüppel-like factors", Stem Cell Reports Online Edition: 2016/1/12  (Japan time), doi: 10.1016/j.stemcr.2015.12.004.
Article link (Publication, UTokyo Repository)
Links
Department of Molecular Pathology, Graduate School of Medicine