ARTICLES

Self-exposure to a male pheromone enhances male aggressiveness in mice
Novel function of a sex pheromone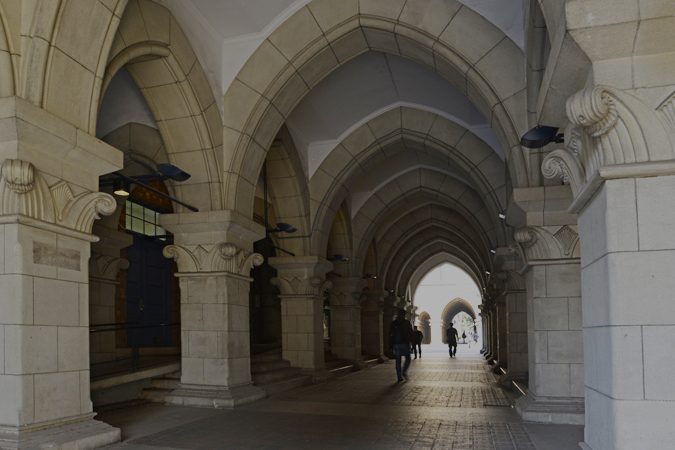 UTokyo researchers discovered that the male pheromone ESP1 found in tears not only induces sexual responses in females, as previous research has revealed, but also enhances aggression in males including the mouse releasing the pheromone. This discovery contributes a new understanding to the concept of pheromone.
The tears of male mice are known to contain the pheromone ESP1. In prior research, the group demonstrated that when ESP1 secreted by male mice was received in female mice, it stimulated the vomeronasal organ, a sensory organ in the lower part of the female's nose, and promoted sexual behavior. However, it was not known if the pheromone ESP1 had any action on male mice.
The research group of Professor Kazushige Touhara at the University of Tokyo Graduate School of Agricultural and Life Sciences demonstrated that ESP1 and urine of other male mice increased aggression of male mice. In addition, the group discovered that ESP1 also acts to increase the level of aggression of the mouse releasing the pheromone. It was known that secretion of ESP1 increases in male mice after sexual maturation. Therefore, this suggests that the secretion and reception of ESP1 at the time of sexual maturation increases aggression.
"This discovery describes a new concept of the pheromone that acts not only on the opposite sex, but on other mice of the same sex and even on the self," says Touhara, explaining the significance of this research. He continues, "This enhances our understanding of the pheromones and other chemical sensory signals that control the behavior of mice. In the future, this will be a valuable research foundation for elucidating the neural circuits that govern and control the emotions and behavior of mammals."
The present research was carried out in collaboration with Azabu University School of Veterinary Medicine.
Press release (Japanese)
Paper
Tatsuya Hattori, Takuya Osakada, Ayaka Matsumoto, Naoki Matsuo, Sachiko Haga-Yamanaka, Takaya Nishida, Yuji Mori, Kazutaka Mogi, Kazushige Touhara and Takefumi Kikusui, "Self-exposure to the male pheromone ESP1 enhances male aggressiveness in mice", Current Biology Online Edition : 2016/04/14 (Japan time), doi: 10.1016/j.cub.2016.03.029.
Article link (Publication)
Links
Graduate School of Agricultural and Life Sciences
Department of Applied Biological Chemistry, Graduate School of Agricultural and Life Sciences
Laboratory of Biological Chemistry (The Touhara laboratory), Department of Applied Biological Chemistry, Graduate School of Agricultural and Life Sciences (Japanese)