ARTICLES

Study elucidates function of an enzyme essential for biofuel production
Producing biofuels by altering a cyanobacterial enzyme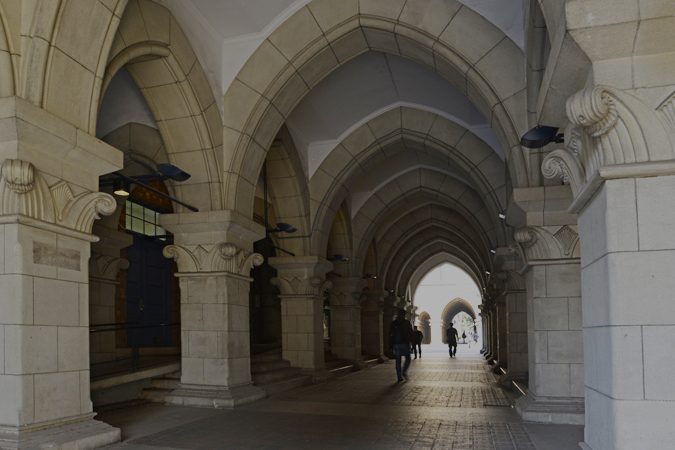 Researchers at the University of Tokyo have revealed the function of an enzyme found in cyanobacteria, essential for biodiesel production. The study's findings have applications for more efficient production of biofuels and developing freeze-tolerant fuels, while helping to set back global warming.
Cyanobacteria remove carbon dioxide (CO2) from the air during photosynthesis and produce hydrocarbons that can be used to replace diesel fuels. These cyanobacteria-generated biofuels have thus garnered attention as a viable form of renewable energy that can help stem global warming. An acyl-(acyl carrier protein) reductase (AAR) was identified not long ago as an enzyme essential for hydrocarbon production in cyanobacteria; but the detailed mechanism of this enzyme was not fully understood.
The research group led by graduate student Hisashi Kudo and Associate Professor Munehito Arai at the University of Tokyo Graduate School of Arts and Sciences studied in detail how altering the amino acid sequence of AAR affected the enzyme's function. The researchers found that altering the sequence not only improved hydrocarbon production, but also served to regulate the carbon chain length of the hydrocarbons produced.
"In general, shorter hydrocarbons have lower freezing points, making them more resistant to the cold," says Arai. He continues, "By enabling additional shortening of hydrocarbons through further alterations to the amino acid sequence of AAR may therefore make it possible to produce freeze-tolerant diesel fuels for cold districts."
Paper
Hisashi Kudo, Ryota Nawa, Yuuki Hayashi, Munehito Arai , "Comparison of aldehyde-producing activities of cyanobacterial acyl-(acyl carrier protein) reductases", Biotechnology for Biofuels Online Edition: 2016/11/01 (Japan time), doi: 10.1186/s13068-016-0644-5.
Article link (Publication)
Links
Graduate School of Arts and Sciences
Department of Life Sciences, Graduate School of Arts and Sciences (Japanese)
Arai Lab, Department of Life Sciences, Graduate School of Arts and Sciences