ARTICLES

Enzyme-like chemical catalyst
Applications toward new treatments for cancer, other diseases anticipated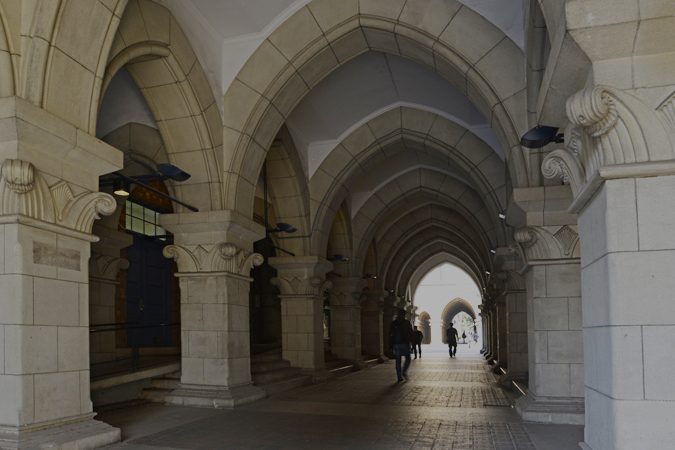 Researchers at the University of Tokyo have developed an artificial catalyst system that selectively modifies chromatin—the substance in cells that forms chromosomes—through a chemical modification known as acetylation, which is critical to proteins. Moreover, synthetic acetylation of nucleosomes, the basic units of chromosomes, by this catalyst system without relying on enzymes, points to the possibility of promoting gene transcription artificially.
A nucleosome consists of chromosome-forming proteins called histones wrapped in DNA. Endogenous enzymes—catalysts that originate within an organism—catalyze various chemical modifications of histones; these modifications, including acetylation, regulate gene expression in living cells. Various genetic disorders, including certain types of cancer, are linked to abnormalities in the regulation of histone acetylation.
The research group led by Professor Motomu Kanai, Project Lecturer Shigehiro Kawashima, and Assistant Professor Kenzo Yamatsugu at the Graduate School of Pharmaceutical Sciences, the University of Tokyo, offers a new approach for modulating histone acetylation synthetically without relying on enzymes by using an artificial catalyst system composed of nucleosome-binding catalysts and acetyl donors.
The group found that synthetic histone acetylation by the catalyst system modulated biochemical properties of nucleosomes, possibly promoting gene transcription. In addition, by simply changing the acetyl donor to a malonic acid donor, the system was readily expanded to encourage malonylation, another type of histone modification, pointing to broader possibilities for promoting other types of chemical modifications.
The artificial catalyst system holds promise in its application toward "catalysis medicine," a new approach for curing diseases, by promoting necessary chemical reactions in patients by adopting the system to substitute defective enzymes, as well as contributing to advances in experimental techniques that help reveal the underlying functions of reactions within living systems. The new system is likely to become a useful tool for treating disease and advancing medicine in the future.
"This achievement could only be made possible through the day-to-day collaboration between biologists and chemists working together toward the same objective for the project's term," says Kanai. "This is the first step toward achieving 'catalysis medicine,' the new medical concept that we are pursuing, and we will continue our efforts to develop better catalysts," adds Kawashima. "Life originates from a network of molecules and chemical reactions. We will apply the power of chemistry to contribute to life science and health care," comments Yamatsugu.
This research is a part of the ERATO KANAI Life Science Catalysis Project funded by the Japan Science and Technology Agency.
Press release (Japanese)
Paper
Tadashi Ishiguro, Yoshifumi Amamoto, Kana Tanabe, Jiaan Liu, Hidetoshi Kajino, Akiko Fujimura, Yuki Aoi, Akihisa Osakabe, Naoki Horikoshi, Hitoshi Kurumizaka, Kenzo Yamatsugu, Shigehiro A. Kawashima, Motomu Kanai, "Synthetic chromatin acylation by an artificial catalyst system", Chem Online Edition: 2017/06/09 (Japan time), doi: 10.1016/j.chempr.2017.04.002.
Article link (Publication)
Links
Graduate School of Pharmaceutical Sciences
Synthetic Organic Chemistry Laboratory, Graduate School of Pharmaceutical Sciences