ARTICLES

UTokyo Signs Japan-Hungary Trilateral Collaboration Agreement to Advance Safety, Disaster Prevention Through Muography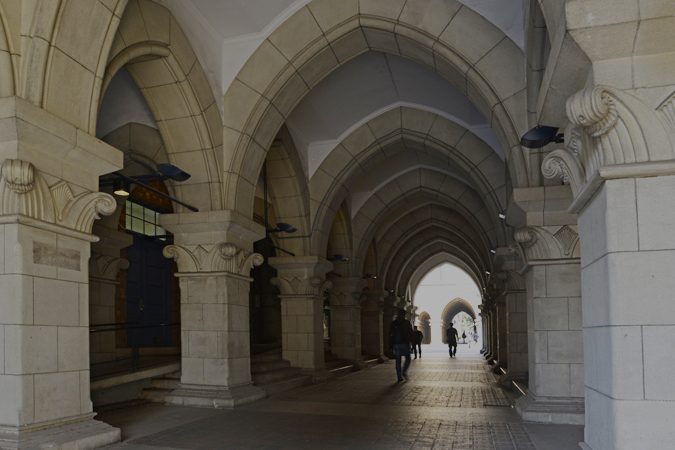 Date of activity: May 19, 2017
The University of Tokyo signed a trilateral agreement at the Embassy of Hungary on May 19 with its Hungarian and Japanese partners within the framework of the MUOGRAPHERS 2017: IM2N Symposium that aims to advance the safety of social infrastructures, and helps to prevent and mitigate disasters from natural phenomena by drawing on an innovative technology that uses elementary particles from outer space called muons, which can penetrate and capture images of huge objects. This imaging technique, known as muography, makes it possible to inspect deterioration under the surfaces of roads, railroads, bridges and other giant structures, as well as to observe volcanic activity inside mountains.
This partnership follows the academic and intellectual property agreements signed between the University's Earthquake Research Institute (ERI) and the Wigner Research Centre for Physics of the Hungarian Academy of Sciences, in 2015 and 2016, respectively. Now, in this latest phase, information and communication technology giant NEC Corp. joins the two institutions, fulfilling its mission of adding social value by finding solutions for transportation safety and disaster prevention through data analysis using its advanced artificial intelligence technology. The University, as the pioneer of muography, will provide extensive technical know-how and Wigner will contribute its expertise in developing the next generation of muography detectors utilizing MWPC technology, which offer high-resolution images.
The material transfer and license agreement between the three parties was signed by Professor Kazushige Obara, ERI director; Professor Peter Levai, Wigner's director general; and Mr. Noritaka Taguma, NEC's general manager for social safety domain, at a special ceremony at the embassy in Tokyo.
Following opening remarks by Hungarian Ambassador Norbert Palanovics, Professor Hiroyuki Tanaka of ERI, whose group imaged the inside of a volcano for the first time, described recent global trends in muography. Besides volcano observation, the technology is used to inspect nuclear waste, to monitor glacier thickness and to study cultural heritage sites without costly digging, among other applications worldwide. Professor Tanaka described how it is now possible to obtain dynamic images of magma movement inside volcanoes.
Dr. Dezso Varga of Wigner then spoke of the sophisticated detectors developed by his institution, which have been modified for specific applications and conditions, and installed in remote locations. During the course of this ongoing Hungary-Japan project, a state-of-the-art low-background muography observation system, installed at the Sakurajima active volcano site in southwestern Japan, is running reliably and has been collecting data constantly for the past couple months.
After the scientists' presentations, Professors Obara and Levai gave an overview of their respective institutions. Mr. Taguma followed with NEC's outlook for joining the collaboration.
In a reception following the signing, University Executive Director and Vice President Hiroaki Aihara gave a toast commemorating this new industry-academia partnership.
Ambassador Palanovics expressed his hopes that the current collaboration will follow in the tradition of the Rubik's Cube, safety match and dynamo, among Hungary's other contributions to scientific innovation.
From left, Professor Peter Levai, Wigner's director general; Mr. Noritaka Taguma, NEC's general manager for social safety domain; and Professor Kazushige Obara, ERI director, join hands after signing the muography material transfer and license agreement at the Hungarian Embassy in Tokyo on May 19, 2017

From left, ERI's Professor Hiroyuki Tanaka; Professor Hiroaki Aihara, University executive director and vice president; Mr. Noritaka Taguma, NEC's general manager for social safety domain; Professor Kazushige Obara, ERI director; Dr. Norbert Palanovics, ambassador of Hungary to Japan; Professor Peter Levai, Wigner's director general; Dr. Györgyi Juhász, science and technology counsellor at the Hungarian Embassy; and Wigner's Dr. Dezso Varga

University Executive Director and Vice President Hiroaki Aihara gives a toast commemorating the industry-academia partnership