ARTICLES

Creating knowledge, people and place through dialogue
UTokyo President Teruo Fujii holds inaugural press conference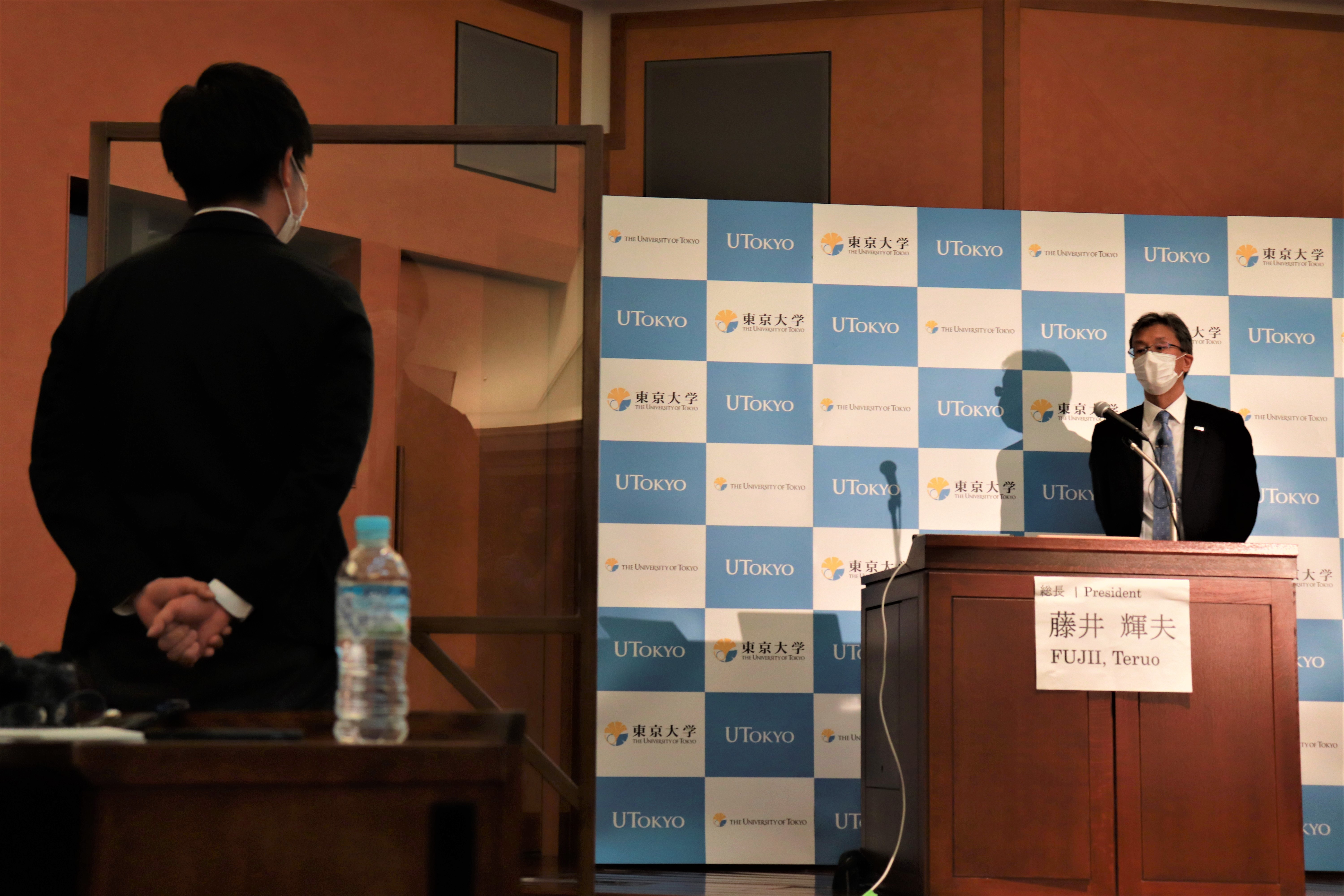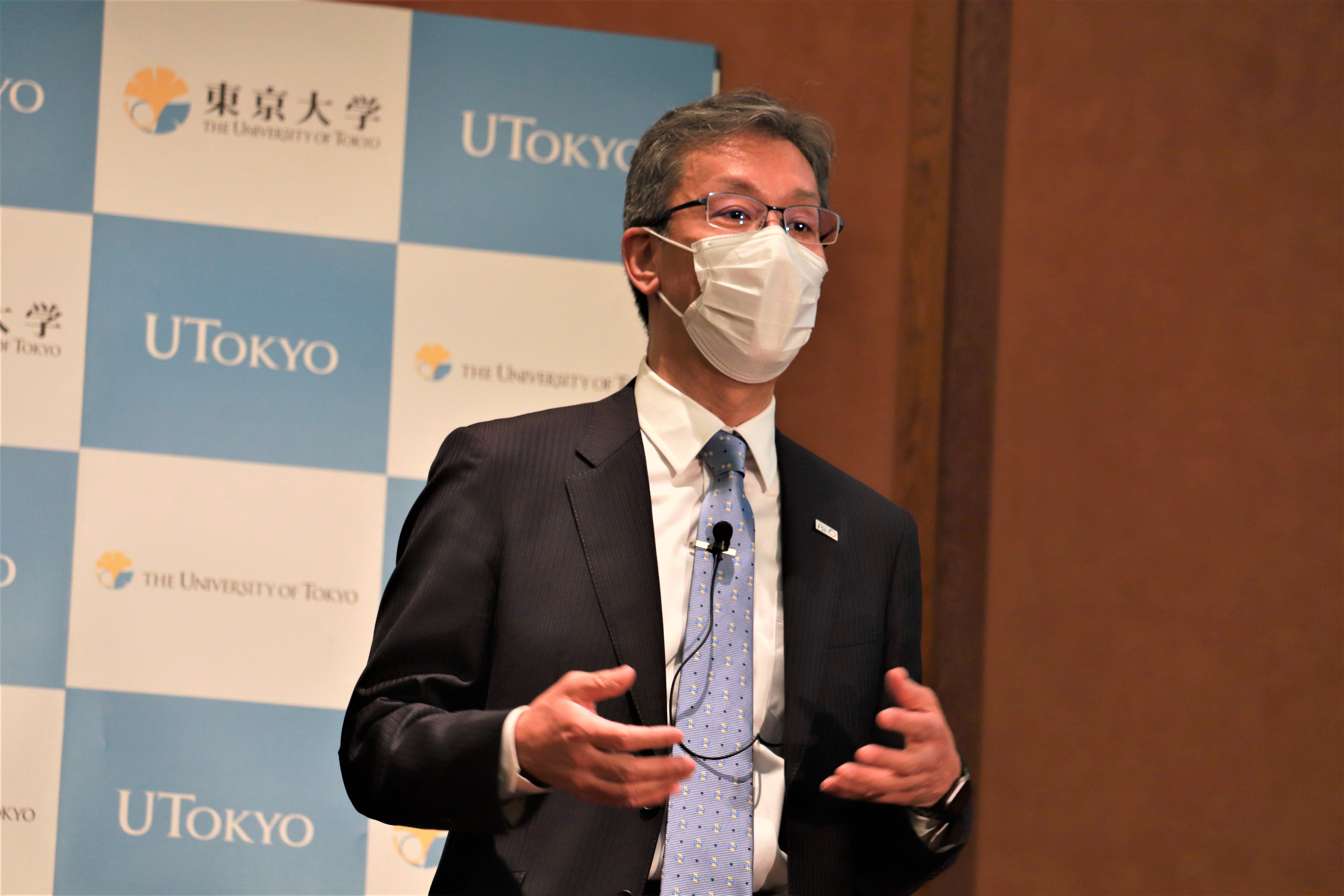 University of Tokyo President Teruo Fujii held an inaugural press conference on May 17, 2021.
In the press conference held at Ito Hall on the Hongo Campus, Fujii, who took office as the university's 31st president on April 1, 2021, emphasized his commitment to dialogue and the importance of empathy. "It's crucial that the university builds trust through dialogue based on deep mutual understanding," he said, noting that self-sustained and creative management based on dialogue and empathy would help the university contribute to solving global challenges.
He also said he will value diversity and inclusion, and make UTokyo a place of learning where people from around the world will want to come and join.
Furthermore, Fujii explained that, amid the ongoing coronavirus pandemic, the university is currently holding two-thirds of its classes online, while in-person classes account for the rest. He outlined continued efforts to support students' learning, such as providing Wi-Fi routers and helping to develop the MOCHA app which gives information on how crowded a particular room on campus is, among other features.
On measures to create more startups with university support, Fujii expressed his resolve to produce companies that can do business on a global scale. UTokyo has around 400 affiliated startups, out of which the top five firms boast a combined market value of 1.4 trillion yen. That shows UTokyo's track record and potential in nurturing entrepreneurs, but he unveiled plans to increase the number to 700 firms, with the goal of raising 1 trillion yen over the next 10 years.
To achieve such a goal, Fujii said the key is to nurture "born-global" startups, companies whose scope is international from the start.
"I would like to change the environment so that startups set their eyes on the global market right from the beginning," he said. "That way, the volume of capital coming in will naturally grow."
During a question and answer session with reporters, when asked on how to conduct classes that would satisfy UTokyo students during the pandemic, Fujii said: "Even though there are limits to things we can do online, I've been telling the students to be creative in responding to the situation." He added, "With classes being held both face to face and online, I'd like to see students devise ways to expand on things they can do even if the classes are not held in person."
Regarding the way for the university to make innovative breakthroughs when global warming is bringing about a transformation of the industrial structure, Fujii said, "It's important for the university to expand the scope of its activities in society, and to become more involved. The crucial thing is how the university can encourage people motivated to work for society."
Fujii's term as UTokyo president will run for the next six years, through March 2027.