ARTICLES

GLP-GEfIL Program's sixth graduation celebration held

The sixth class of students of the selection-based GLP-GEfIL Program for undergraduate students has graduated. The graduation ceremony was held on January 27, 2023 at the HASEKO-KUMA Hall.
Fifty-five students graduated at the ceremony, and the total number of GLP-GEfIL graduates reached 303. Each graduate was handed a certificate of completion in the name of the president of UTokyo by Professor Kaori Hayashi, the executive director in charge. There were also congratulatory speeches from Professor Hayashi, Professor
Hiroaki
Aihara and Professor
Kunihiro O
hta, who are executive directors and vice presidents of UTokyo.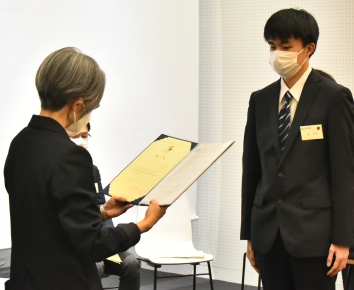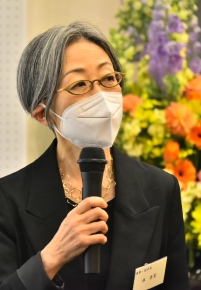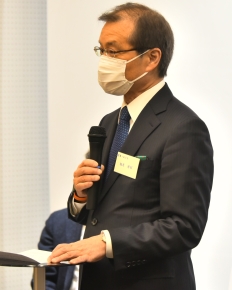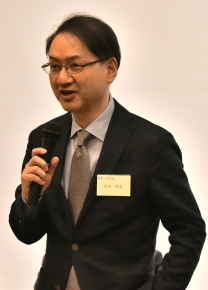 On the day of the event, 11 people from 6 sponsor companies who are supporting this program attended the ceremony. There was also a congratulatory speech from Mr. Koji Aso, the General Manager of the Corporate Sustainability Department of Sumitomo Corporation, a leading partner of the UTokyo GLP.
The speeches from the graduates were given by Fei Tong and Kohei Sato, who will serve as alumni officers post-graduation.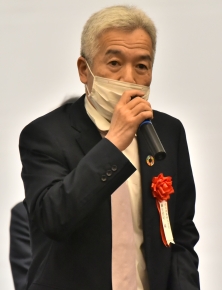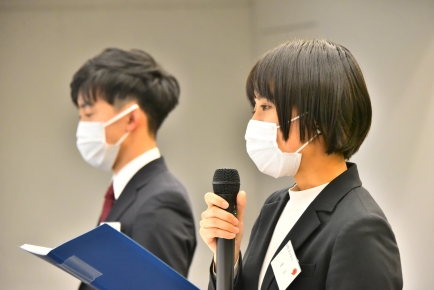 Alumni also came to celebrate the graduates. When the graduates enrolled the GLP-GEfIL program, it was not sure whether they could go to the GEfIL Abroad program which is the core of the GEfIL program due to the COVID-19
pandemic. However, some of the students were finally able to participate the second Abroad Program in person. The ceremony was a good opportunity for graduating students to enjoy getting together in person with their classmates for the first time in a while.
Congratulations to
the 55 new gr
aduates!
For more details about GLP-GEfIL program, please refer to
http://www.glp.u-tokyo.ac.jp/en
.