ARTICLES

UTokyo's GLP-GEfIL signs Memorandum of Understanding with Sumitomo Corporation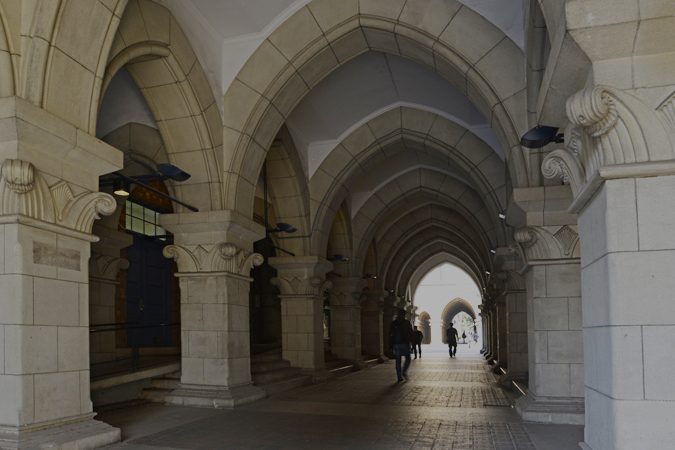 Sumitomo Corporation, one of the leading sponsor companies for GLP-GEfIL (Global Leadership Education Program – Global Education for Innovation and Leadership), has agreed strongly with the program's concept of nurturing leadership in the international community since its inception. Up to now, 338 students have participated in the program and an alumni organization by GEfIL graduates has also been established. The main aims of GLP-GEfIL are to achieve "combined solid academic expertise in each student's own discipline with a strong perceptiveness based on a wide-ranging global education" and "the capability to develop innovative solutions for the pressing tasks which our planet faces." The concept of GLP-GEfIL has resonated deeply with Sumitomo Corporation, so, in 2018, the company decided to give the program more active support than ever before. Accordingly, UTokyo decided to present the name of "UTokyo GLP Leading Partner" to Sumitomo Corporation.
On December 18
th
, 2018, President Gonokami visited Sumitomo Corporation and signed a Memorandum of Understanding with Mr. Masayuki Hyodo, president and chief executive officer of Sumitomo Corporation. Taking this opportunity, they exchanged opinions on the development of cooperative relations between organizations.
Under the strong leadership provided by President Gonokami, the Future Society Initiative of UTokyo has been working on finding synergies between various types of research within UTokyo and contributing to the Sustainable Development Goals (SDGs). Mr. Hyodo, president and CEO, introduced the background to establishing Materiality (Material Issues), a concept which has formed the foundation for Sumitomo's sustainable development. Both leaders found common value in each other. In order to overcome the challenges of global society and build a bright future, they promise to seek out the various possibilities that a collaboration between a general trading company and UTokyo can accomplish.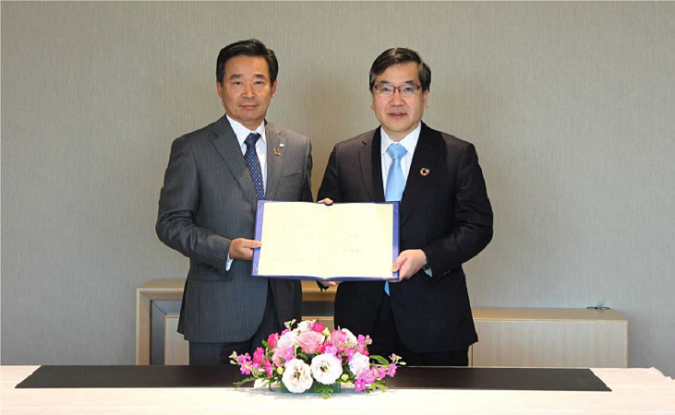 Mr. Masayuki Hyodo, president and CEO, Sumitomo Corporation (left) and President Makoto Gonokami (right)