ARTICLES

GLP-GEfIL's Summer 2020 Graduation Ceremony held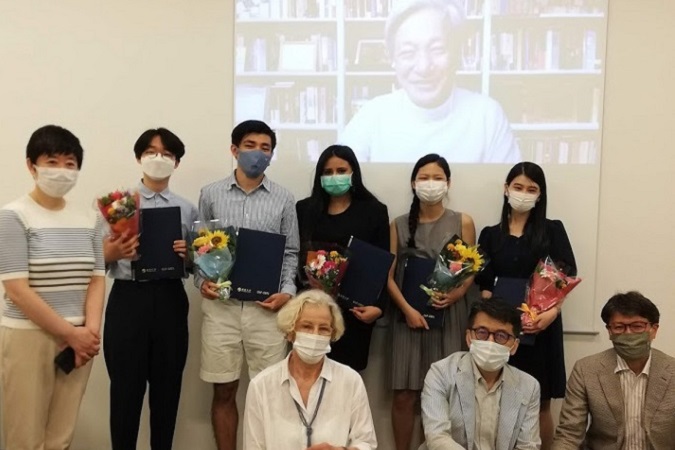 On Tuesday, August 18th, 2020, the GLP (Global Leadership Program) Office conducted the 2020 GLP-GEfIL Summer Graduation Ceremony. There were five program graduates, four from PEAK and one from the Faculty of Economics. They had all taken part in the USTEP study abroad program along with the GLP-GEfIL program. The graduation ceremony was conducted as a live ceremony after a long period of various event cancellations due to COVID-19. Although their careers after graduation will be completely different from each other, we hope that the GLP-GEfIL experience has given them good confidence to pursue steps in their own careers.
Congratulations to the five graduates!

The GLP-GEfIL program is open to all UTokyo students. Year 2 students (Year 1 students in case of PEAK) are recruited every summer. Currently the 6th recruitment is being conducted and there will be GLP-GEfIL Lunch Information Sessions for Year 1 students in January 2021 for the 7th recruitment.
For more information, please refer to
http://www.glp.u-tokyo.ac.jp/en
.