ARTICLES

Mr. Chandrasekaran, Chairman of Tata Sons, visits UTokyo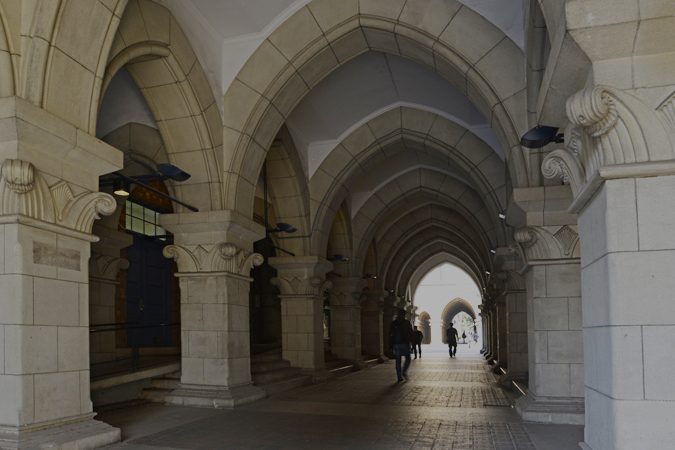 Mr. Chandrasekaran, Chairman of Tata Sons, one of the top conglomerates in the world, visited the University of Tokyo on Saturday, December 10, 2022, to deliver a lecture titled "Digital Revolution: Data-led Prosperity in the 21st Century" at the Yasuda Auditorium as a part of the Tokyo College Lecture Series.
The event was originally scheduled for the end of February 2020 but was postponed due to the outbreak of COVID-19. It was our great honor to finally welcome Mr. Chandrasekaran to UTokyo.
Mr. Chandrasekaran spoke passionately to the young people who will be the global leaders in the future of Japan and India about leadership based on his life experience of becoming a leader of India's foremost company, and learnings from the TATA group's heritage that made it successful for over 150 years. He also mentioned a vision for thriving in the future through the digital revolution, adapting to the various challenges facing modern society such as AI, jobs, and data security, and the prospects for further prosperity for both Japan and India.
Mr. Chandrasekaran, as well as President Fujii, also participated in an interaction session with Indian students studying at UTokyo, UTokyo Indian Students' Association (UTISA), and visited the General Library. They viewed several historical collections, including a portrait of Sir Ravindra Tagore donated by the first Indian Prime Minister Jawaharlal Nehru when he visited our campus in 1957.
Sir Tagore, a famous Indian poet and the first Asian to win the Nobel Prize in Literature, visited Japan for the first time and delivered a lecture entitled "Message from India to Japan" in 1916. This year is the 70th anniversary of the establishment of diplomatic relations between India and Japan, and we believe Mr. Chandrasearan's lecture given in this historical year will be another great milestone to further strengthen collaboration between the two countries.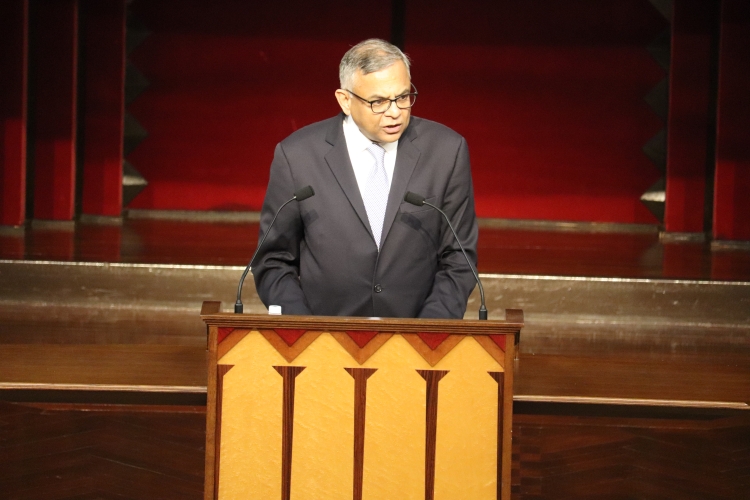 Mr. Chandrasekaran delivered a lecture in the Yasuda Auditorium.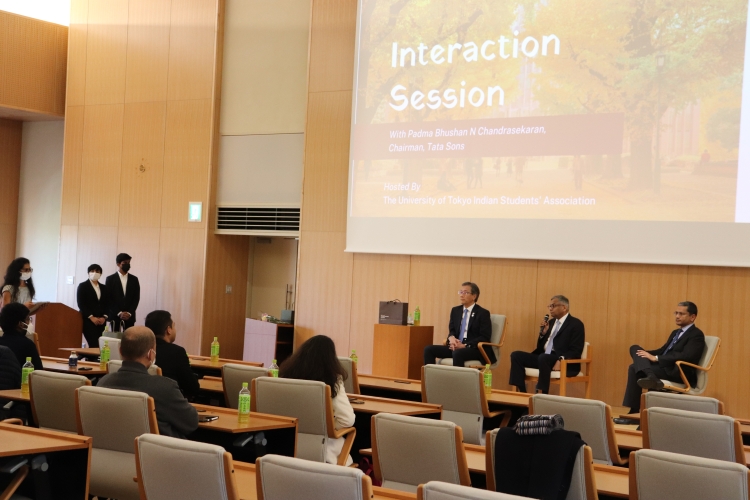 Mr. Chandrasekaran as well as President Fujii joined an interaction session with Indian students studying in UTokyo.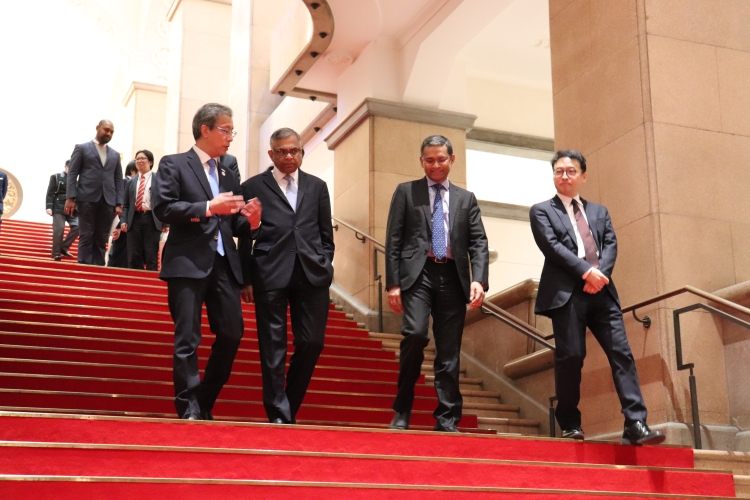 The lecture was also followed by a General Library tour to view collections such as a portrait of Sir Tagore and Sanskrit manuscripts.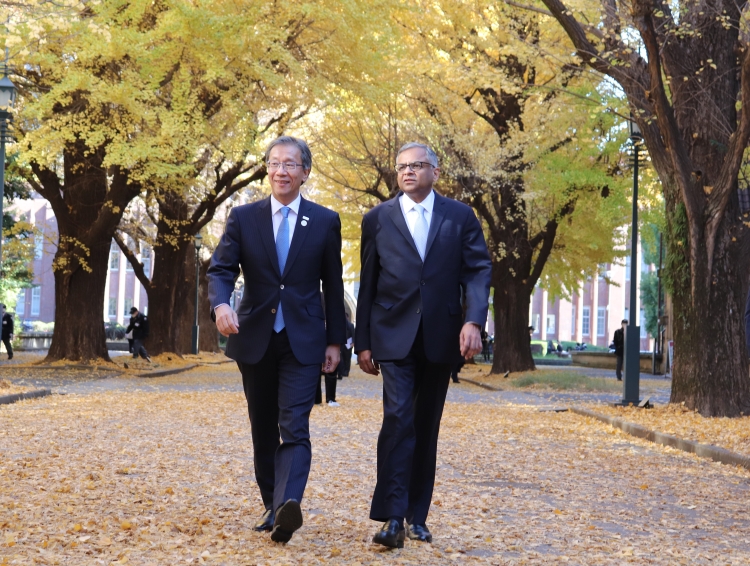 Mr. Chandrasekaran and President Fujii enjoyed walking on the campus with the golden-colored Ginkgo leaves.