ARTICLES

2019 New Year's greeting from the University President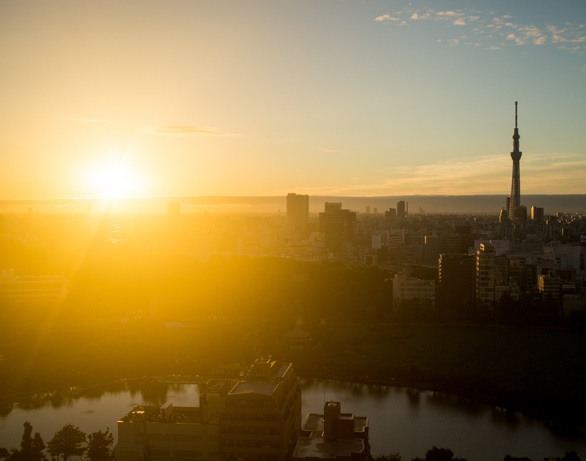 Happy New Year.
As the Japanese Heisei period comes to a close, we stand at the threshold of a new era. Out of the University of Tokyo's entire 140-year history, I believe that the 30 years of Heisei in particular have been years of great change. We started our strategic focus on graduate schools in Heisei 3 (1991), and became a National University Corporation in Heisei 16 (2004). While national universities have had to overcome many financial and other challenges, we have gained greater operational freedom. Under the catchphrase "from operations to management," I have worked toward constructing a stable and autonomous management foundation since I became president in Heisei 27 (2015). UTokyo became a Designated National University Corporation in Heisei 29 (2017), and our proposal which earned us this designation was to form a "'global base of knowledge collaboration' to contribute to the future of humanity and the planet." We continue our highly independent operations as we work towards this goal.
I'm sure that all of you have many dreams, hopes and concerns about what this new era may bring. As we start 2019, I would like to share with you the University of Tokyo's current situation and our vision for the new era.
Fostering Globally-minded Talent
Leaders and political parties advocating domestically-focused policies are gaining ground in a number of countries. While this trend against globalization is concerning, personal connections made possible by technological developments are greatly advancing globalization from the individual level. To overcome conflict and bring about the sustainable and harmonious development of the entire world, it is essential that we actively engage with others not only politically and economically, but also culturally. The University of Tokyo will lead in this engagement as an academic institution to contribute to the creation of a better society.
The University of Tokyo is steadily moving forward with internationalization efforts. We aim to foster intellectual citizens with a forward-looking global outlook as outlined in the University Charter, and some 4,000 international students are currently enrolled in UTokyo.
Moreover, from the moment new students start at UTokyo, they can make use of an increasing number of long-term study abroad opportunities, with a range of overseas programs available. Through these programs, the number of students who have experienced living overseas has doubled over the past three years. Our international research collaborations continue to grow successfully as well, with the number of overseas research institutions publishing academic papers co-written with a UTokyo researcher reaching 4,280.
In our globalizing world, these kinds of personal and academic networks are becoming ever more important. We are committed to further strengthening our capabilities so that the University of Tokyo, offering a perspective different from western universities, can take a leadership role as we work together with global society.
Knowledge Creation through Transdisciplinary Study
While UTokyo is renowned for its competitiveness in the natural sciences, there is also research and education conducted in the humanities and social sciences with unique characteristics particular to Japan, and these achievements have earned attention from both at home and abroad. To use this advantage of being a comprehensive research university in our aim to improve society's future, we at the University of Tokyo have focused on the United Nations' 2030 Agenda for Sustainable Development (Sustainable Development Goals; SDGs). The SDGs align with the mission of the University, which is to contribute to the future of the Earth and humanity. Cooperation transcending academic disciplines is vital to achieving the SDGs. To this end, we have established three University of Tokyo Institutes for Advanced Study (UTIAS) and 18 Collaborative Research Organizations that go beyond the boundaries of our existing Graduate Schools and Institutes in an effort to create knowledge through transdisciplinary study. Furthermore, to further personnel development, we are also proceeding with our establishment of World-leading Innovative Graduate Study (WINGS).
This initiative will cultivate knowledge professionals who can think for themselves to produce new knowledge, as well as put knowledge to good use in service to humanity. By further reinforcing Japan's strengths to create a base for education and research that pioneers new academic fields, as well as establishing an integrated Master's and Doctoral degree program, UTokyo is fostering an environment that will attract outstanding individuals from throughout the world.
A University Collaborating with Society
The University of Tokyo is not merely a place for cultivating talented individuals; we strive to be a university that works with society. Following education and research, university-society relations is the third principal mission of the University, and this mission is becoming increasingly important both within Japan and abroad. The creation of a smart society that closely combines cyberspace and the physical world can lead to the formation of an inclusive society – a society in which humanity can coexist peacefully and overcome all kinds of domestic and international differences, between urban and rural, between men and women, and across generations. To give an example, through advancements in IT, people who are forced to leave their jobs to take care of aging or ailing family members will still be able to exercise their professional skills by working from home. As a place that has everything required to cultivate linkages between the virtual and the physical and knowledge and individuals that freely traverse the humanities and social sciences, the University of Tokyo can be a driving force in fostering this kind of future society. In the nearly four years since I became president, more and more UTokyo-related startup companies have been clustering around the Hongo Campus, and the past five years have seen the total number of UTokyo-related startups double to over 330. Programs on AI aiming to cultivate professionals who will construct the coming smart society are expanding greatly. Only around 100 people were enrolled in these programs when they were first offered in Heisei 26 (2014); the current class size, including working adults, is over 1,000.
Since becoming president, I have shared my action plan for the University of Tokyo, Vision 2020, with the entire UTokyo community, and we are doing our utmost to accomplish its goals. The year 2019 is the Year of the Boar, an animal noted for its speed. I would like to make rapid progress this year in creating value at UTokyo as a "global base for knowledge collaboration." I am deeply grateful for your continued support and understanding.

Makoto Gonokami
President, The University of Tokyo
January 1st, 2019