ARTICLES

2020 New Year's greeting from the University President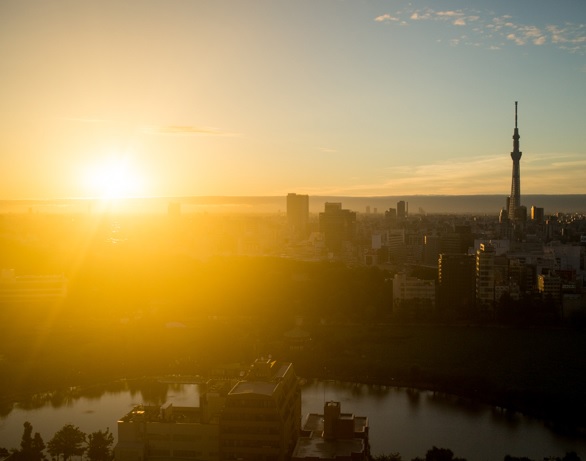 Happy New Year.
This is the first new year of Japan's Reiwa era. As we begin the new year, I sincerely hope for a speedy return to a normal life for those who were displaced from their homes and are still struggling every day, following the severe damage caused by natural disasters, such as the typhoons and floods, of an unprecedented scale that hit Japan last year.
This year, Japan will host the much-awaited Olympic and Paralympic Games in Tokyo. The occasion serves as a reminder that our society includes people who are trying hard each day to live with various disabilities, while most of us go about our business as usual.
The Charter of the University of Tokyo states that the University "dedicates itself to pursue the truths and universal realities transcending the national, ethnic, and language barriers. Through its education and research, the University of Tokyo is also determined to contribute to world peace and human welfare, coexistence of human beings with nature, creation of a safe environment, balanced sustainable regional development, advancement of science and technology, and the critical evaluation of traditional culture and creation of new culture."
UTokyo is thus tasked with the mission of contributing to building a better, more inclusive society that leaves no one behind.
The University's Japanese slogan, Kokorozashi aru takuetsu, encapsulates the direction of this university-wide academic pursuit. The slogan was adopted officially in February 2018, following a call for entries as part of a project to commemorate the University's 140th anniversary. I, for one, think it is a very good slogan. The phrase kokorozashi aru is of primary importance as it elicits a course of action aimed at building a better society and contributing to the public good through which takuetsu (excellence) is achieved. Such excellence should not be the singular outstanding performance of an individual who forsakes others. Rather, it is important to share a strong sense of mission with the peoples of the world and future generations, and develop a mindset of achieving that ideal of excellence by working with many people representing diverse backgrounds. I believe having such a sense of mission and mindset will ultimately bring glory and honor to the excellence that is achieved as the outcome of such an endeavor. Without such a high-minded mission and consideration for others, I would say it will be all but impossible to bring about inclusive, harmonious progress to the world.
Indeed, the world is now rapidly transforming on economic, political, social and other fronts. These changes have been brought about by the invention of the transistor in the mid-20th century that led to the rise of semiconductor and electronic technologies, whose application in turn spawned the development of information and communications technologies, including computers and the internet. These new technologies have helped create a new space, called cyberspace, in addition to our existing real space of the physical world. As these two realms now merge, we are witnessing a dramatic shift in society, referred to as digital transformation. This digital transformation is causing a fundamental shift in our social framework from a capital-intensive system, where goods hold an economic value, to a knowledge-intensive one in which knowledge, information and services rendered from combining the two generate value. The Japanese government's 5th Science and Technology Basic Plan, launched in 2016, refers to the future society that emerges from this shift as Society 5.0, the next phase in the developmental path of societies — from hunter-gatherer to agricultural to industrial to information society.
In Society 5.0, various types of information in the physical world will continue to be digitized and accumulated in cyberspace. In recent years, we've seen rapid technological advances for instantly analyzing such an enormous volume of data, making way for the effective use of various data — a task deemed quite challenging until now — and for offering services catering to individual needs. As a result, such a possibility will help reduce various gaps existing between different age groups, people with and without disabilities, as well as urban and rural areas. This will make it possible to build an inclusive society where everyone can engage vigorously in their activities. Society 5.0 stands for this vision of a better society benefiting all.
Meanwhile, we are faced with deepening concerns over Earth's sustainability, including climate change caused by global warming, plastic waste in the oceans and other issues. We must protect and preserve the Earth, our global commons, not just for ourselves but for the sake of our posterity. While a number of technologies spawned by digital transformation will help raise the prospect of building an inclusive society, they will also require a greater amount of energy for data processing and communications, thereby causing additional strains on the environment. We need to tackle these issues simultaneously in order to realize the better society that Society 5.0 promises for us all.
Cyberspace is a place for using data in a new way and it represents uncharted territory for humanity. People can benefit immensely from sending all kinds of information instantly across national borders. And yet, I would have to say that this new world order is still far from having reached maturity when I look at how human rights and people's privacy are dealt with and how rampant fake news has become in cyberspace. In other words, cyberspace is a projection of all kinds of human activity, both good and bad, in the physical world. Moreover, digital transformation has rendered cyberspace and the physical world, including Earth, inseparable from each other. Therefore, it is impossible to protect Earth's global commons at a time when cyberspace is in a shambles. It would be all but impossible to establish a desired social order and foster publicness in cyberspace just by stepping up legal regulations and crackdowns. We need to recognize that cyberspace is also part of our global commons and to commit ourselves to protecting and fostering it, and taking action accordingly. To that end, we must fully leverage a wide range of knowledge, moving beyond the framework of the humanities and the sciences so that we will be able to shed light on the very nature of those issues and explore ways to resolve them. This is the role universities are expected to play in our modern times.
My action plan for the University of Tokyo, Vision 2020, sets the University's historical mission as fully utilizing the continued support provided by the Japanese people over the last 140 years, exploring ways in which to lead society in the next generation and be the driving force for making Japan shine in such endeavors. To that end, we have taken a number of measures in education, research, university-society relations and organizational management.
On the educational front, the University of Tokyo is forging ahead with various initiatives and reforms at all levels, from the Junior Division (first two years) of the undergraduate program to graduate schools. Under the principle of learning about a wide array of fields through direct exposure to the cutting edge in academics, UTokyo has established the Advanced Sciences course in the Junior Division. The program provides first- and second-year undergraduate students the opportunity to learn about the most advanced academic fields through engaging directly with young, up-and-coming faculty members. To this end, the University has launched a course on the much-talked-about area of quantum computing, covering topics from basic principles to actual programming. Meanwhile at the graduate level, UTokyo has created World-leading Innovative Graduate Study (WINGS), an integrated Master's and Doctoral program in which faculty members active in varied fields offer transdisciplinary educational programs reaching beyond the existing boundaries of our graduate schools and institutes.
Stepping up foreign-language education is essential for nurturing global-minded professionals capable of working with people of diverse backgrounds. Thus, since academic year 2018, we have introduced what we call the Global Competence Certificate, or Go Global Gateway, which is designed to help our students raise their global competence portfolios by taking standardized English-language proficiency tests, such as IELTS or TOEFL, as well as participating in international exchanges on campus, overseas practical learning activities, global internships and study abroad programs. Of the new students who matriculated this academic year, 1,300 of them, or 41%, have registered for this certificate program. I hope that many students will take part in this initiative as we continue to upgrade its offerings.
As part of our international social collaborations, we launched a new global academic conference called Tokyo Forum with Chey Institute for Advanced Studies, an organization sponsored by South Korea's SK Group. Researchers, policymakers, business leaders and professionals, and NPO leaders from around the world gather at this forum to exchange opinions freely, seek solutions to today's global issues and chart a future course for the Earth and our society. With "Shaping the Future" as its overarching theme, the forum will be held annually over the next 10 years. Participants engaged in lively discussions at the first Tokyo Forum held in December 2019. It is my hope that this forum will develop into a global platform for discovering ways to resolve various issues that humanity faces today and will come up against in the future.
On the management front, since I became president (in 2015), I have pushed ahead with reforms, integrating a shift from operations to management and from university-corporate relations to university-corporate collaboration. As part of such efforts, we have actively set up social cooperation programs and vigorously promoted organization-wide collaboration with members of the business community as partners to create a better society. We have thus concluded collaboration agreements with Taiwan Semiconductor Manufacturing Company (TSMC), SoftBank Corp. and IBM in 2019, following an agreement with Daikin Industries the previous year.
These moves are intended to combine UTokyo's outstanding expertise in the humanities, social sciences and advanced sciences with the strengths of each corporate partner to not only advance cutting-edge technologies, such as semiconductor, artificial intelligence (AI) and quantum technologies, but also to jointly develop an overall social model for generating new social values and sustainable growth.
Moreover, the National Institute of Advanced Industrial Science and Technology (AIST) Kashiwa has gone into full operation at our Kashiwa II Campus. This facility will act as a hub to continuously disseminate UTokyo's excellent research findings, serving as the core of the knowledge-intensive society.
In addition, I wish to emphasize that we at the University of Tokyo aim to realize an inclusive environment on our campuses where all UTokyo members can demonstrate their potential and are not subject to any form of discrimination due to personal traits such as race, sex, nationality or disability. Currently, we have a total of 649 foreign-born faculty and administrative staff members engaged in educational and research activities. It is ever more important for us to provide an environment enabling all UTokyo members to exercise their professional skills without feeling hindered by differences in language or custom — one of the basic principles essential for a university open to the world.
To ensure diversity among UTokyo members, we take our heavily male-tilted gender ratio and imbalance very seriously and feel the pressing need to improve this situation. As corrective measures, we have offered housing support and scholarships to female students, set up on-campus nurseries and deployed support staff to help our members balance research activity and family life. Last year, I became involved, as an inaugural member, in the 30% Club Japan, a global campaign aimed at increasing the ratio of women on the boards and senior management of influential decision-making entities, such as corporations and other organizations. We have yet to see tangible outcomes from these measures, but we will continue to not relent in our efforts this year as well.
We have seen a steady increase in the number of international students and their numbers have risen by roughly 50% over the past decade compared with before. Accordingly, UTokyo has stepped up efforts to provide support to these students for their daily life needs, mental well-being and with career counseling. The University is also working to convert lavatories into multipurpose toilets for people with disabilities. With such measures, we are trying to remove as many barriers as possible to activities on campus. We believe that allowing a diverse pool of UTokyo members to demonstrate their unique abilities and be active on campus is the first step toward building a more inclusive society.
Yet, most important of all is raising awareness and changing the mindset of each and every UTokyo member. I strongly hope that all our members will recognize the importance of appreciating our diverse backgrounds and values to build an inclusive society, and that they will take action accordingly.
We are approaching the opening of the Tokyo Olympic and Paralympic Games. I imagine that the events will be a wonderful opportunity for people from around the world to gather in Tokyo and appreciate the value of peace, and enjoy sports and culture.
I am also convinced that the University will play a greater role in bringing about the emerging Society 5.0 in the future. To that end, we at the University of Tokyo are committed to continuing our efforts to meet such expectations.
Lastly, I would like to ask for your continued support and wholeheartedly wish you all a great year ahead.
Makoto Gonokami
President, The University of Tokyo
January 1st, 2020