ARTICLES

UBC-UTokyo Presidents' Talk held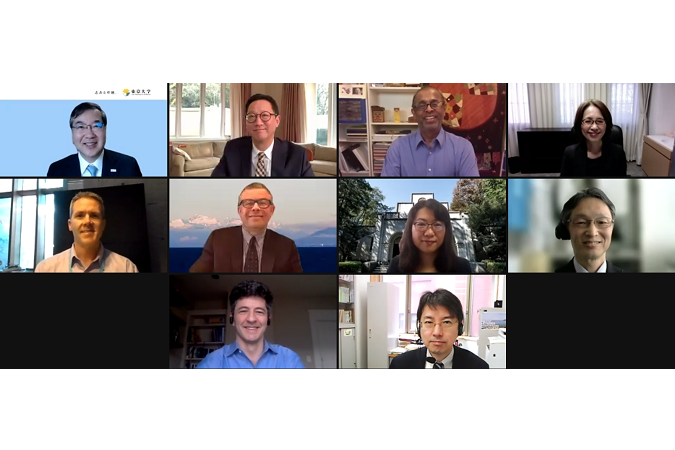 On 9 March 2021, the "UBC-UTokyo Presidents' Talk" took place with President Makoto Gonokami of UTokyo and President Santa J. Ono of the University of British Columbia (UBC) of Canada taking part in the event.
UTokyo and UBC have been promoting research collaborations, and international exchanges between the two institutions, including the conclusion, in April 2017, of a tripartite agreement between the Max Planck Society (Germany), UBC and UTokyo, as well as international friendly matches between the UTokyo Baseball Team and the UBC Thunderbird, UBC's baseball team. Also, President Gonokami was presented with UBC's President's Medal by President Ono in 2019 for his contributions to strengthening mutual collaborations in higher education internationally.
During today's event, the various links between UTokyo and UBC were reviewed, through talks between the two presidents, researchers involved in various academic collaborations as well as the directors of baseball involved in the friendly matches.
At the end, President Gonokami presented, virtually, a commemorative shield to President Ono as a gesture of gratitude for all his support and effort in furthering the relations between UBC and UTokyo.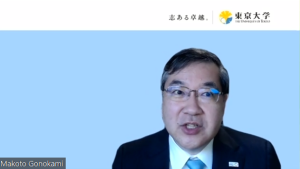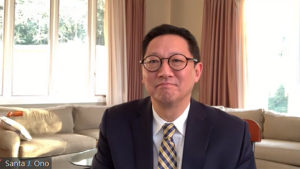 Presidents' talk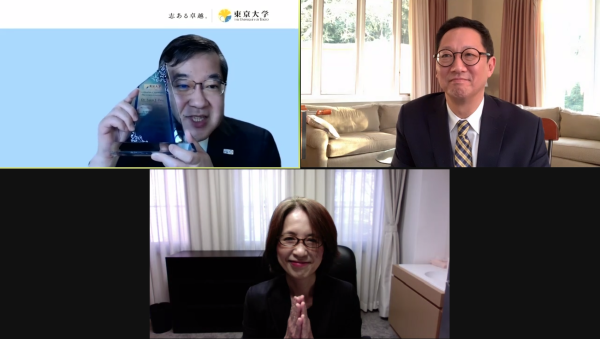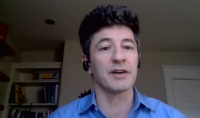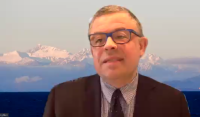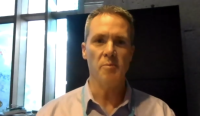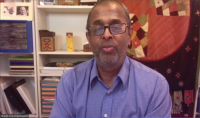 Speakers from UBC
Professor Andrea DAMASCELLI, Professor Yves TIBERGHIEN , Mr. Terry MACAIG Director of Baseball (former) , Vice-Provost International, Professor Murali CHANDRASHEKARAN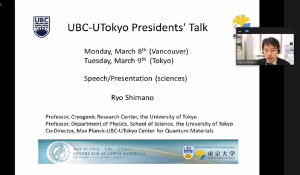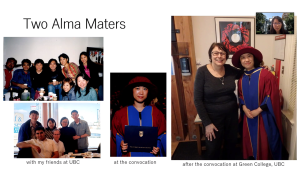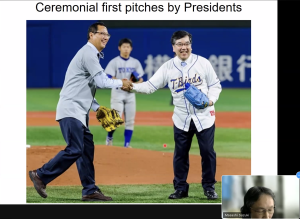 Speakers from UTokyo
Professor SHIMANO Ryo, Associate Professor MAESHIMA Shiho, Associate Professor SUZUKI Masashi (Director - UTokyo Baseball team)