ARTICLES

President Gonokami attends Davos 2019, UTokyo IdeasLab session takes place at the Annual Meeting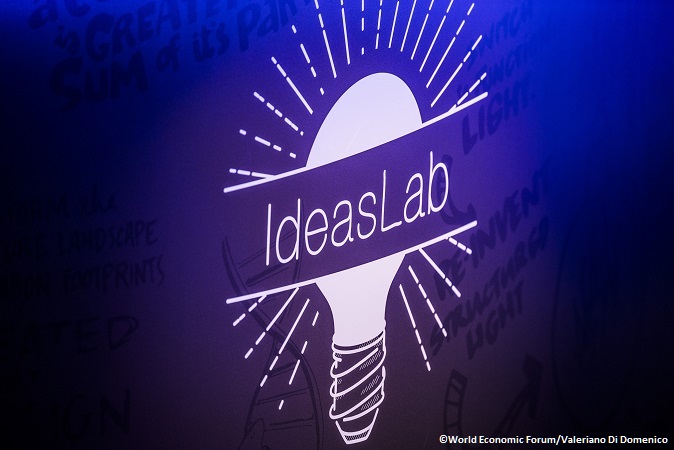 President Makoto Gonokami attended the 2019 World Economic Forum Annual Meeting in Davos, Switzerland, from January 22-25.
Influential leaders in business, government, academia, arts and culture from all over the world gathered at Davos to attend the annual meeting. There, they held intensive discussions on various global challenges to tackle. During the meeting, President Gonokami attended a variety of sessions where he passionately exchanged opinions with the other leaders. At the joint press conference regarding Society 5.0, he introduced the role of universities in realizing the brighter future society envisioned and stressed the importance of public-private-academic partnership. He had cordial talks with Professor Klaus Schwab, founder and executive chairman of the World Economic Forum, as well as leaders from the Global University Leaders Forum (GULF), a community comprising the presidents of 28 of the world's top universities.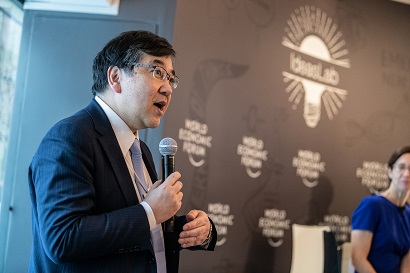 In the morning of January 24, President Gonokami and three of UTokyo's leading researchers took part in the UTokyo IdeasLab session "Novel Materials for Next-Generation Robotics."
IdeasLab sessions are unique to WEF meetings, where researchers from the world's top-class universities and research institutes share their cutting-edge research with audience members over a series of lively and fast-paced presentations. The IdeasLab sessions also aim to create new insights and ideas through group discussions between the audience and speakers.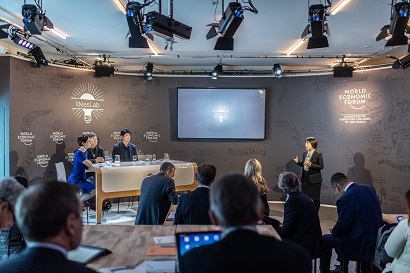 President Gonokami opened the UTokyo IdeasLab by introducing the University of Tokyo and welcomed the audience with an introductory speech. This was followed by presentations from the three UTokyo researchers, Professor Takuzo Aida (Graduate School of Engineering), Professor Shoji Takeuchi (Institute of Industrial Science) and Associate Professor Kanako Harada (Graduate School of Engineering).
The audience, composed of people from a wide variety of sectors, included business and government officials in addition to those from academia. At the end of the session, speakers and the audience were involved in a fruitful and lively discussion.