Global and Regional Financial Safety Nets: Achievements and Challenges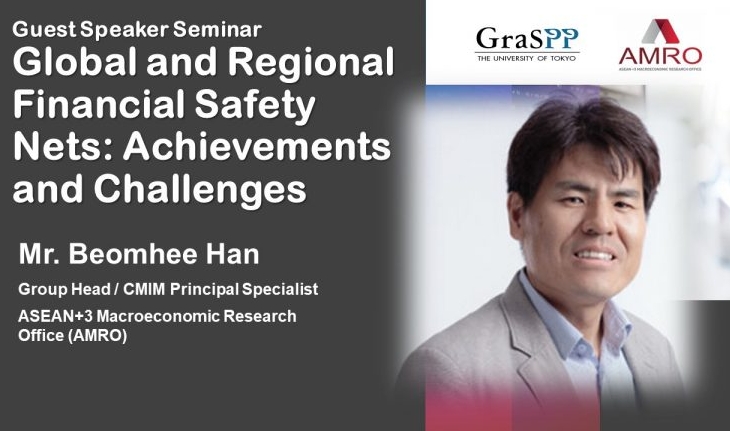 Details
Type
Lecture
Intended for
General public / Enrolled students / International students / Alumni / Companies / Academic and Administrative Staff
Date(s)
June 7, 2023 18:30 — 20:00
Location
Hongo Area Campus
Venue
Lecture Hall B, 4th floor, International Academic Research Building (MAP)
Entrance Fee
No charge
Registration Method
Advance registration required
Please register here
Registration Period
May 24, 2023 — June 7, 2023
Contact
Professor Toshiro Nishizawa | tnishizawa<at>pp.u-tokyo.ac.jp
Please replace <at> with @.
Program
18:30-18:35 Welcome remarks by Professor Toshiro Nishizawa
18:35-19:25 Guest talk by Mr. Beomhee Han, joined by Ms. Faith Pang
19:25-20:00 Q&A
About AMRO
The ASEAN+3 Macroeconomic Research Office (AMRO) is a regional macroeconomic surveillance organization that aims to contribute to the macroeconomic and financial resilience and stability of the region through surveillance, supporting regional financing arrangements, providing technical assistance, serving as a regional knowledge hub and facilitating ASEAN+3 financial cooperation. AMRO's vision is to be an independent, credible, and professional regional organization acting as a trusted policy advisor to ASEAN+3 members and a thought leader with global influence. Its members include 10 member states of the Association of Southeast Asian Nations (ASEAN) and China; Hong Kong, China; Japan; and Korea.
About the speakers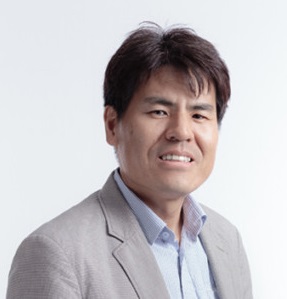 Mr. Beomhee Han
, Group Head / CMIM Principal Specialist, AMRO
Mr. Han Beomhee has been serving as Group Head of the CMIM Support Team at AMRO since October 2016. Before taking up the current position, he served as a legal advisor at AMRO since 2012. He had worked for the Bank of Korea from 1999 to 2011 before joining AMRO. His expertise includes the issues of regional and global financial safety net, focusing on the Chiang Mai Initiative Multilateralization (CMIM), ASEAN+3 financial cooperation, and international and administrative law, including the treaty. His main job is to provide technical support to ASEAN+3 members in stepping up the CMIM as an effective and reliable regional financial safety net in the region and exploring other possible financing facilities and financing structures.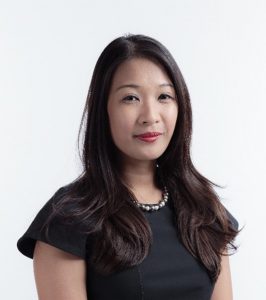 Ms. Faith Pang
, Senior Strategy & Coordination Officer, AMRO
Ms. Faith Pang oversees AMRO's relations with ASEAN+3 stakeholders and is responsible for advancing AMRO's strategic partnerships with key international, regional, academic, and private financial institutions. She also supports the preparation and implementation of AMRO's policies and strategies. Before this, she served at the Ministry of Finance for Singapore as an Associate (International Relations) from 2011-2014. While at the Ministry of Finance, Ms. Pang traveled extensively in the ASEAN+3 region to promote regional financial cooperation and supported former Deputy Prime Minister Tharman Shanmugaratnam's IMFC Chairmanship. Ms. Pang is a Shaw Foundation Scholar. She graduated from the University of Toronto with a Master of Arts in Political Science and Asia Pacific Studies in 2010. She obtained her Bachelor of Arts (Honours with Distinction) in International Relations in 2009 from the University of Toronto.