Call for Participants: UTokyo Global FFDP (2nd Ed.)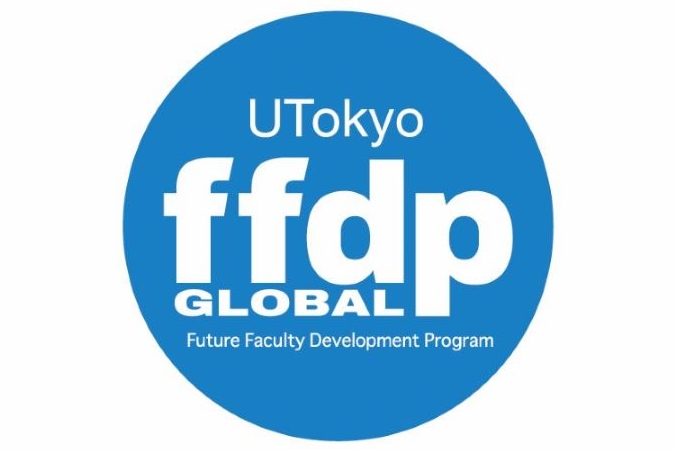 Details
Type
Accepting applications
Intended for
General public / Enrolled students / International students / Alumni / Academic and Administrative Staff
Application Period
March 1, 2023 — April 24, 2023 23:59
Location
Hongo Area Campus,In-person and online
Capacity
20 people
Entrance Fee
No charge
Registration Method
Advance registration required
Application form
https://forms.gle/5iqBz3u2MvsuSHCm8
(If the number of applicants exceeds the limit, we will conduct a selection process based on the information provided in the form. We might request applicants to participate in a short interview. Those outside the University can also use this form to apply as observers).

Contact
utokyo_fd@he.u-tokyo.ac.jp
*UTokyo Global FFDP will be held in a hybrid format, combining online and in-person classes at Hongo Campus. DAY 0 (briefing session) is optional.
For graduate students, researchers, and faculty members who want to enhance their teaching competences!
"UTokyo Global Future Faculty Development Program (UTokyo Global FFDP)/ Teaching Development in Higher Education in English"
Registration is now open!
UTokyo Global FFDP is a program conducted entirely in English and designed with an international perspective to support graduate students, postdoctoral fellows, researchers, and faculty members in acquiring educational competences to fulfill the role of teaching at universities in Japan and overseas. Participants are able to obtain a certificate upon successful completion. As such, the program also offers an opportunity to create bonds with colleagues from different countries and disciplines. The participants of the 1st UTokyo Global FFDP came from 15 countries with backgrounds across a variety of academic fields.
[Eligibility]
Graduate students, researchers, and faculty of the University of Tokyo

[Schedule and format]
S Semester 2023 <S1+S2 Term>
Tuesdays (maximum 20 students), 3rd and 4th period (13:00-16:40)
8 sessions (+ DAY 0 for briefing)

For more details (on dates, classroom, etc.), please take a look at the syllabus:
https://utokyofd.com/wp-content/uploads/2023/02/Syllabus-2023-v.5.pdf

This course is conducted entirely in English. Please note that you will be expected to engage in discussions and assignments in that language.

[Details and how to apply]
Please apply by April 24 (23:59) through the link below.
https://forms.gle/UDZ8ue3PL9Te7UgX7

Syllabus:
https://utokyofd.com/wp-content/uploads/2023/02/Syllabus-2023-v.5.pdf

If you have any questions, please do not hesitate to contact us.
We look forward to seeing you!