EVENTS

Tokyo College Symposium: "Religion and the Rise of Capitalism"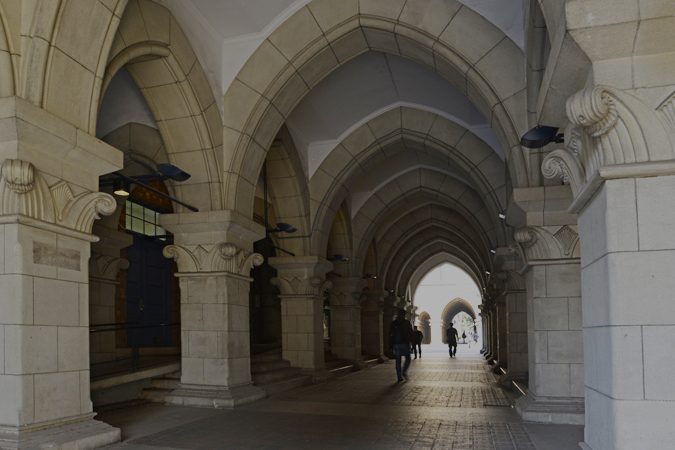 Abstract
This Tokyo College Symposium welcomes Professor Benjamin Friedman to our campus (virtually) for a discussion on the relationship between economic and religious thinking in relation to his recently published book titled "Religion and the Rise of Capitalism." The symposium begins with a brief presentation by Professor Friedman on the main ideas of the book with remarks by Professor Shinji Nohara and Dr. Rory Schacter to follow. A panel discussion moderated by Professor Takeo Hoshi further explores how political economic thinking is influenced by religious and other intellectual debates in the societies of not only Western countries but in Japan and East Asia as well.
Program
Presentation By Benjamin FRIEDMAN
Comments By Shinji NOHARA and Rory SCHACTER
Discussion, Q&A – Moderated By Takeo HOSHI
At the core of modern economic thinking is the idea that actions carried out by individuals for the purpose of advancing their own economic interests can also end up improving societal welfare more broadly. This idea, which goes back to Adam Smith, was shaped by religious discussions in 18th century England and Scotland, argues Professor Benjamin Friedman in his recent book titled "Religion and the Rise of Capitalism." The book then goes on to discuss how these religious debates continued to influence and shape thinking about economic theory and policy in the United States and how current economic policy debates still reflect such ideas....
For further details, please refer to Tokyo College website
Speaker Profiles
Speaker:
Benjamin FRIEDMAN
Benjamin M. Friedman is the William Joseph Maier Professor of Political Economy, and formerly Chairman of the Department of Economics, at Harvard University. His newest book is "Religion and the Rise of Capitalism," a fundamental reassessment of the foundations of current-day economics, showing how religious thinking has shaped economic thinking ever since the beginnings of modern Western economics and how this influence continues to be relevant today especially in the United States. Mr. Friedman's two other general interest books have been "The Moral Consequences of Economic Growth" and "Day of Reckoning: The Consequences of American Economic Policy Under Reagan and After." He has also written and/or edited fourteen other books, and more than 150 articles in professional journals, aimed primarily at economists and economic policymakers. He is also a frequent contributor to publications reaching a broader audience, including especially The New York Review of Books. Mr. Friedman's current professional activities include serving as a director of the Private Export Funding Corporation, a trustee of the Pioneer Funds, and a director of the Council for Economic Education. He was also a long-time director and member of the editorial board of the Encyclopaedia Britannica. He is a fellow of the American Academy of Arts and Sciences and a member of the Council on Foreign Relations.
Commentators:
Shinji NOHARA
Shinji Nohara is Associate Professor at the Graduate School of Economics, University of Tokyo. His major is the history of economics thought, especially, the Scottish Enlightenment, Adam Smith, and Japanese history of economic thought. He is interested in the origins and intellectual background of political economy. He published a book titled "Commerce and Strangers in Adam Smith" (Springer, 2018), and books on the postwar historians of economics in Japan (Japanese). He also published essays including "Adam Smith's Science of Commerce: the effect of communication" (Adam Smith Review, 2018). He received the B. A., M. A., and Ph. D. in economics from Kyoto University.
Rory SCHACTER
Rory Schacter, Postdoctoral Research Fellow at Tokyo College, The University of Tokyo, is a political theorist who works on democratic theory and the history of Western political philosophy. His recent scholarship has explored the relation between liberalism and the scientific-rationalist outlook in the political philosophy of Spinoza, and Tocqueville's appraisal of modern democracy's long-term prospects. His current project at Tokyo College considers how revolutionary progress in contemporary digital technology poses novel challenges to democratic theory and practice (including representation, centralized versus decentralized power structures, and privacy). He holds a PhD in Government from Harvard and served previously as a Lecturer at MIT.
Moderator:
Takeo HOSHI
Takeo HOSHI is Professor of Economics at the University of Tokyo. His research area includes corporate finance, banking, monetary policy and the Japanese economy. Hoshi is also Co-Chairman of the Academic Board of the Center for Industrial Development and Environmental Governance (Tsinghua University). His past positions include Henri and Tomoye Takahashi Senior Fellow at the Freeman Spogli Institute for International Studies at Stanford University and Pacific Economic Cooperation Professor in International Economic Relations at University of California, San Diego. He received the 2015 Japanese Bankers Academic Research Promotion Foundation Award, the 2011 Reischauer International Education Award of Japan Society of San Diego and Tijuana, the 2006 Enjoji Jiro Memorial Prize of Nihon Keizai Shimbun, and the 2005 Japan Economic Association-Nakahara Prize. His book "Corporate Financing and Governance in Japan: The Road to the Future" (MIT Press, 2001) co-authored with Anil Kashyap received the Nikkei Award for the Best Economics Books. He co-authored "The Japanese Economy" (MIT Press, 2020) with Takatoshi Ito. His book on the political economy of the Abe administration co-edited with Phillip Lipscy is published from Cambridge University Press in 2021. Other publications include "Will the U.S. and Europe Avoid a Lost Decade? Lessons from Japan's Post Crisis Experience" (Joint with Anil K Kashyap), IMF Economic Review, 2015; and "Zombie Lending and Depressed Restructuring in Japan" (Joint with Ricardo Caballero and Anil Kashyap), American Economic Review, December 2008. Hoshi received his B.A. from the University of Tokyo in 1983, and a Ph.D. in Economics from the Massachusetts Institute of Technology in 1988.