EVENTS

Tokyo College Lecture: The UK's 'Indo-Pacific Tilt'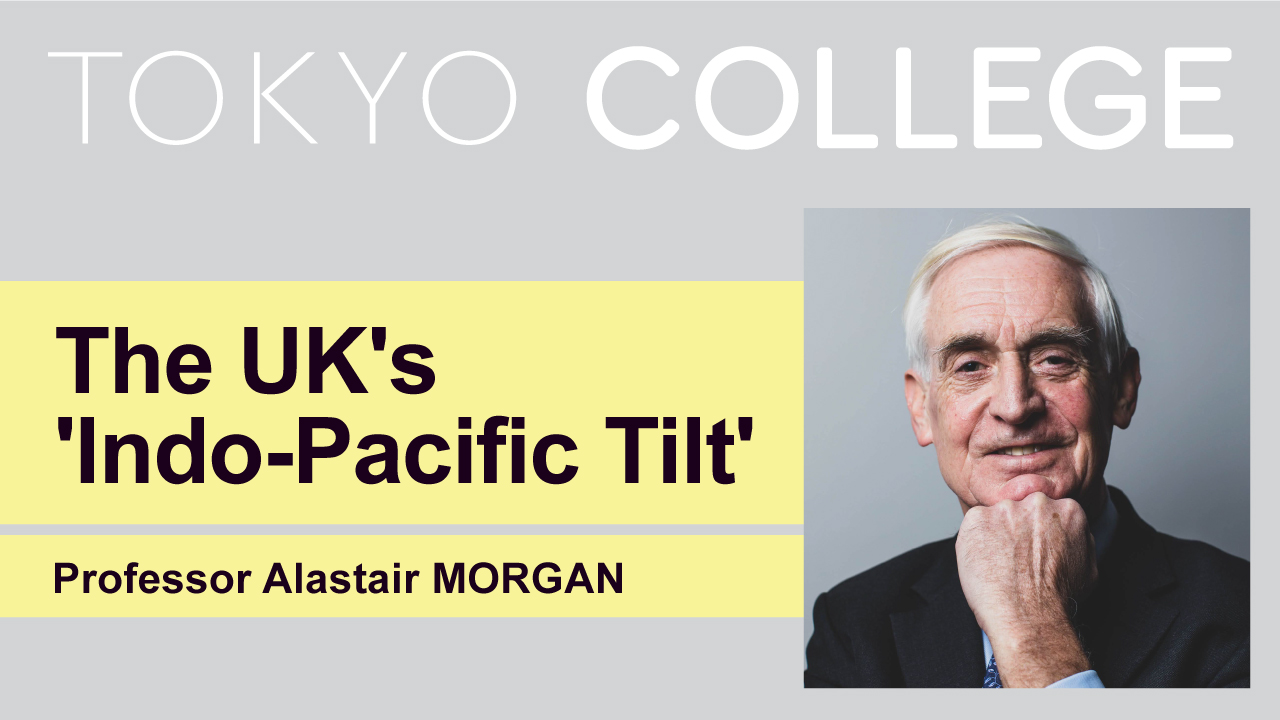 Abstract

In its March 2021 Integrated Review of Security, Defence, Development and Foreign Policy, the British Government published a brief 'framework' for a proposed 'Indo-Pacific tilt' by the UK. Before the publication of the Integrated Review, some commentary on the 'tilt' had suggested 'buccaneering' delusions and strategic overreach, but the published 'framework' is relatively modest. Professor Alastair Morgan will assess the 'tilt' in terms of UK diplomatic relations, including the promotion of values, defence and security policy, trade and investment, and the tackling of global challenges. What might be the opportunities and risks for a post-Brexit Britain looking to 'build back better' from the Covid-19 pandemic, as well as for its partners across the region?

Speaker Profile

Alastair MORGAN

Professor Alastair MORGAN is an Ushioda Fellow in Tokyo College, The University of Tokyo. He served as the Coordinator of the UN 1874 Panel of Experts on the Democratic People's Republic of Korea sanctions from 2019 to 2021. He was the British Ambassador to the Democratic People's Republic of Korea from 2015 to 2018, British Consul-General in Guangzhou from 2010 to 2014, and Director of Trade and Investment at the British Embassy in Beijing from 2007 to 2010.

AOI Chiyuki

Chiyuki Aoi, Ph.D, is Professor of International Security at the Graduate School of Public Policy, the University of Tokyo. Aoi was educated at Sophia University (BA), the Massachusetts Institute of Technology (MS), and Columbia University (PhD). She was Visiting Research Fellow (2008-2009) and Visiting Professor (2019.9-2020.3) at the Department of War Studies, King's College London.