EVENTS

Tokyo College Roundtable: "Living through a Pandemic – Reassessing the Covid-19 Crisis around the World"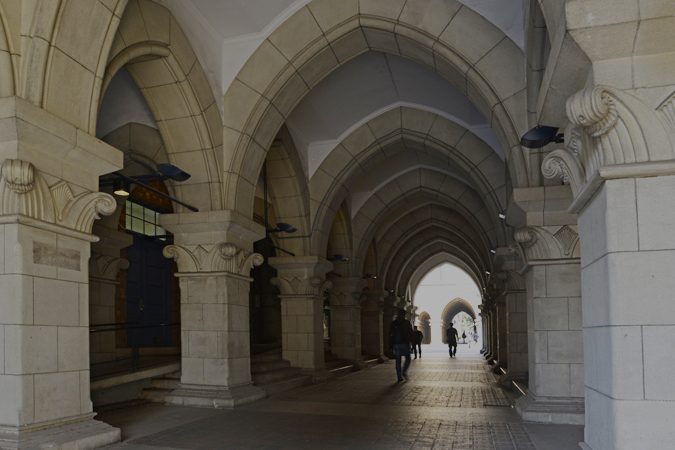 Details
Type
Lecture
Intended for
General public / Enrolled students / Applying students / International students / Alumni / Companies / Elementary school students / Junior high school students / High school students / University students / Academic and Administrative Staff
Date(s)
June 2, 2020 21:00 — 23:00
Location
Other campuses/off-campus
Venue
Online (YouTube livestream via Zoom)
https://youtu.be/9ght52Pk1AQ
Entrance Fee
No charge
Registration Method
No advance registration required
Contact
tcevent@graffiti97.co.jp
Overview
We will connect researchers from around the world who are closely related to Tokyo College online to talk about the response of each country to the "Corona Crisis" and the future of the world.
Date: June 2, 2020
Time: 9 pm-11pm (JST)
Platform: YouTube Live Streaming (https://youtu.be/9ght52Pk1AQ)
* The discussion will be recorded, so you can watch it on YouTube after the event too.

Speakers:
Jeremy I. Adelman (Princeton University)
Bill Emmott (Writer & Chairman of the Japan Society of the UK)
Viktoria Eschbach-Szabo (Tübingen University)
Takeo Hoshi (The University of Tokyo)
Svante Lindqvist (Former Director of Nobel Museum, Former President of Royal Swedish Academy of Science)
PARK Cheol Hee (Seoul National University)

Moderator: HANEDA Masashi (Tokyo College Director)

Language: English (No interpretation available)

Tokyo College sent 4 questions to the speakers beforehand.

1. How is the coronavirus epidemic in your country at this moment?
2. What is the current political, economic and social situation in your country in connection with the corona crisis?
3. What is the particularity, according to you, of your country's reaction vis-a-vis the corona crisis?
4. How do you envision the post-corona world?

Speakers sent the videos (around 20 minutes each) in which they answered those questions to Tokyo College. They are uploaded on Tokyo College YouTube Channel (https://www.youtube.com/watch?v=CfbTwWiAIPY&list=PLeE49Q0gSqn04hUim_I66mIwvhe4uNmb7&index=1).

Speakers will join the online roundtable after watching all the videos.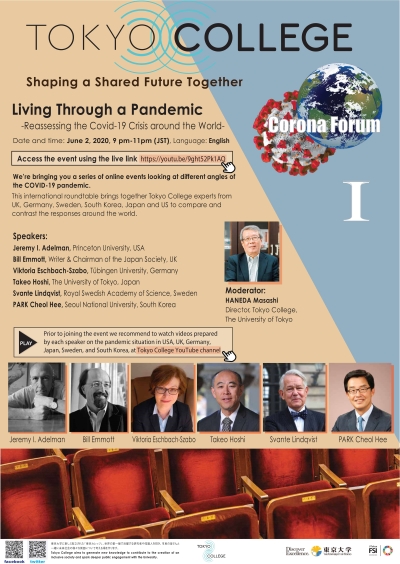 YouTube Livestream