FEATURES

Tackling rare genetic diseases with own genome editing technology | Entrepreneurs 01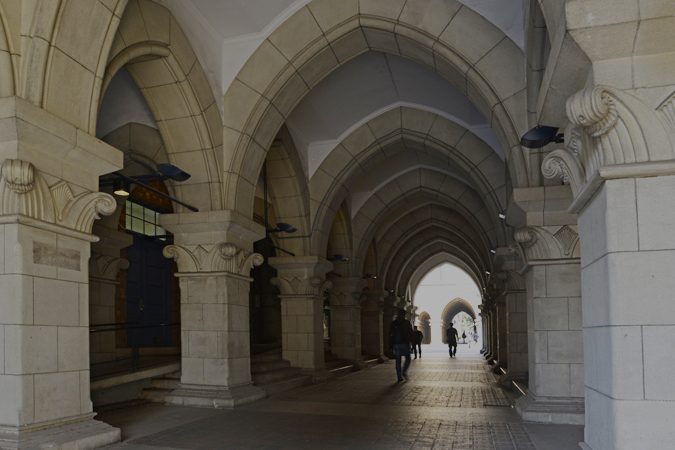 This series introduces entrepreneurs who have received startup support from UTokyo programs or who have utilized university research. UTokyo's support aims to expand Japan's innovation ecosystem.

Haruhiko Morita had never aspired to be an entrepreneur, but his astute foresight was instrumental in landing his current position of chief executive officer at Modalis Therapeutics Corp.
In the late 1980s and early 1990s, while Morita was an undergraduate and graduate student at the Faculty of Engineering and the Graduate School of Engineering at the University of Tokyo, he was among the few students who foresaw the arrival of the life science era. This shaped Morita's decision to focus his study on molecular biology, an essential domain of life science dealing with nucleic acids, such as DNA, which carry genetic information, and proteins that are key to life.
"I decided to enter the Department of Chemical Engineering (in my second year) because its emphasis was shifting to life science from chemical engineering, which was becoming less popular in the industrial sector after Japan's high-economic growth era ended," Morita said, referring to the boom years from 1955 to 1973. "I watched a TV program about molecular biology and felt certain that would be the next big thing."
Modalis, which utilizes technology honed through research at UTokyo for practical applications, is a startup that develops gene therapies through genome editing, in which DNA is inserted, deleted, modified or replaced in the genetic material of a living organism. Modalis targets rare and intractable genetic diseases, including congenital muscular dystrophy. Each of these diseases afflicts a small number of people, but globally they are estimated to affect a combined 400 million people. This is considered the "long tail" of rare diseases.
Modalis has crafted a reputation as one of Japan's most promising venture firms involved in genome editing, particularly since it was listed on the Tokyo Stock Exchange's Mothers section of high-growth emerging companies, in August 2020. Prior to its initial public offering, Modalis raised 4.1 billion yen in investment mostly from the private sector, including venture capital firm Fast Track Initiative Inc. and Fujifilm Corp. Also providing funds is UTokyo Innovation Platform Co., Ltd. (UTokyo IPC) — a wholly owned UTokyo subsidiary established in 2016 to leverage the university's ability to accelerate venture firms.
Looking one step ahead is crucial
Perhaps Morita's greatest strength is his shrewd foresight. Morita has an uncanny ability to enter a target field at the optimal time. This trait became evident after he obtained a master's degree from UTokyo and entered the real world.
Morita landed a position as a scientist at a food company that also developed drugs using a novel molecular biological approach in those days, and helped research and develop advanced biologics, biological products used to induce immunity to a target disease. However, he eventually came up against a harsh reality. "If we cannot effectively turn our research into a commercially viable business, drug development will not succeed and the researchers will be unhappy," Morita said. After eight years at the company, he decided it was time to change careers. Morita found a job at a foreign consulting firm so he could place himself in an intermediary position between research and business. At that time, it was rare, even for UTokyo graduates – let alone former researchers – to work at a foreign consulting firm, even though such skilled personnel were needed to bridge research and business.
After working at a startup that developed drugs using technology derived from UTokyo research, Morita was contacted by a former colleague at the food company, who wanted to put his drug discovery technology on the market. Morita decided to help him establish the firm, which was later named REGiMMUNE Co., Ltd. Morita became the company's president at the behest of a venture capital firm that was providing funds. Using his business expertise, Morita led the development of an immunotherapy drug in Silicon Valley, California, in the U.S. After completing the second phase of clinical trial of the drug, which involved small groups of patients to determine its efficacy and safety, Morita left the company and took a two-year break during which he traveled around the globe.
Curing rare diseases with genome editing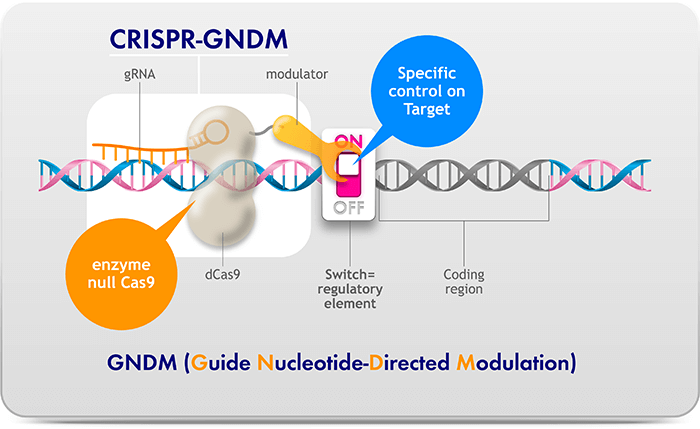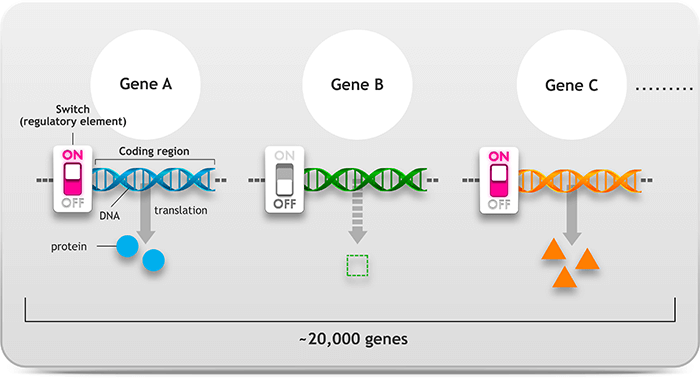 In 2015, Morita grew interested in finding cures for rare genetic disorders after seeing the agony patients with such afflictions endure. "Developing therapeutics for rare diseases is a massive challenge for us all," Morita said. "It is also a field where venture firms can come out on top." He visited the lab of UTokyo Professor Osamu Nureki, who was researching an advanced alternative to the groundbreaking CRISPR-Cas9 genome editing technology, which can swiftly cut targeted DNA with the Cas9 protein serving as "genetic scissors." Two scientists won the 2020 Nobel Prize in Chemistry for this gene-editing tool.
The timing of Morita's visit could not have been better; Nureki had been considering commercializing his research. They hit it off and agreed at their first meeting to establish a company, which was launched two months later in January 2016 and named EdiGENE Corp. (now Modalis Therapeutics). Three months later, Morita set up a U.S. subsidiary in the Boston area, in Massachusetts, to launch a research team now led by Tetsuya Yamagata, whom Morita calls "a genius."
Yamagata, who graduated from UTokyo's Faculty of Medicine and Graduate School of Medicine, joined Modalis as chief technology officer after conducting research in Japan and the United States. Based on the modified CRISPR-Cas9 technology that originated in Nureki's laboratory, the team succeeded in developing CRISPR-GNDM (guide nucleotide-directed modulation) technology, which involves turning the switch of a target gene on and off, rather than breaking double-stranded DNA. The technology has been applied to develop two drugs independently and five jointly with Japanese drug-makers Astellas Pharma Inc. and Eisai Co., Ltd. The multinational team, which consists of about 20 members from the United States, China, India and elsewhere, is based in Greater Boston — the "mecca" of genome editing.
Going forward, Morita's goal is to make Modalis' drugs widely available. "We want our products to be approved (by regulatory authorities) and prove they are effective medicines," Morita said. "Saving patients in dire conditions and improving their quality of life will bring us genuine satisfaction."
Gene therapies in some cases take about 10 years from preclinical research to government approval, less time than the decades many drugs require. This enables Modalis to keep development costs down. "We can design our drugs instead of waiting for a stroke of good luck or finding a suitable compound by chance," Morita said. The company still has funds equivalent to the amount it received from UTokyo IPC and other venture capital companies before it went public, but has managed to turn a profit in its fourth year of operation, he said.
"Business always involves risks, but we can overcome anything if we remain diligent and persevere," Morita said. "We have like-minded colleagues who can find solutions to problems we face. Above all, we are doing something good that will help people. I am very optimistic."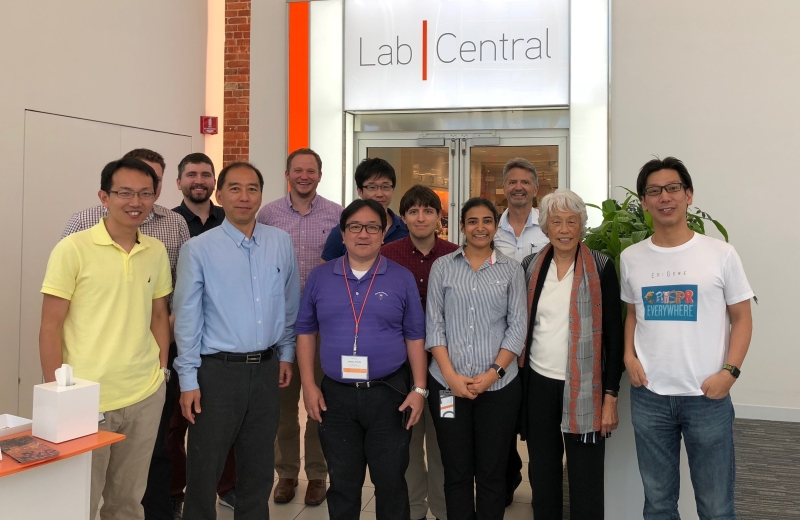 Modalis Therapeutics Corp.
Established as EdiGENE Corp. in January 2016. Three months later, opened U.S. subsidiary EdiGENE Inc. in Cambridge, Massachusetts. The company's multinational research and development team targets several hundred of about 7,000 known rare genetic disorders with its proprietary CRISPR-GNDM technology. After obtaining an exclusive license for engineered Cas9 technology from UTokyo, the company has conducted joint research with Astellas Pharma Inc. and Eisai Co., Ltd. to develop gene therapies for genetic diseases, and sealed two license agreements with Astellas Pharma in 2019. Renamed Modalis Therapeutics Corp., and U.S. subsidiary as Modalis Therapeutics Inc., in 2019. Received funds from UTokyo IPC, Fujifilm Corp. and other entities before being listed on the Tokyo Stock Exchange's Mothers section in August 2020.
Date of interview: Nov. 16, 2020
Interview/Text: Yumiko Mori
Top photo: Kohei Hara