FEATURES

Entrepreneurship buds at UTokyo student club | Entrepreneurs 02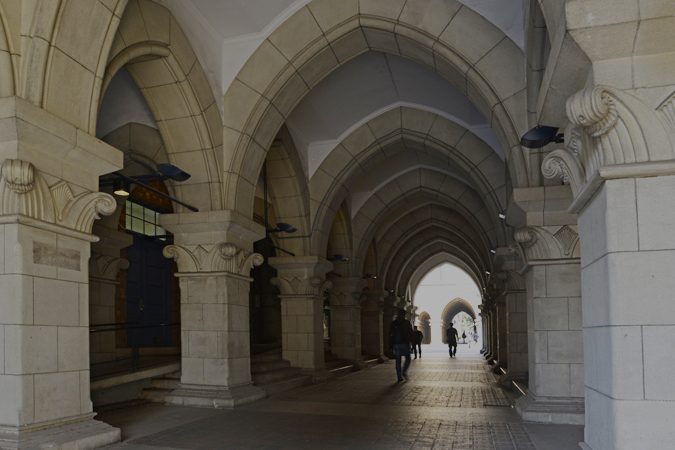 This series introduces entrepreneurs who have received support from UTokyo incubation and funding programs or who have utilized university research. UTokyo's support aims to expand Japan's innovation ecosystem.

Chitoku Tosu first realized how intriguing business could be in 2002 when he joined a student club at the University of Tokyo that planned and organized public policy and business idea competitions. Tosu was a first-year student and, at that time, had aspirations of becoming a career bureaucrat or politician.
"The club took a modern approach and solicited sponsorship from corporations" for the competitions, Tosu recalled. "I thought I could contribute more to society if I pursued business."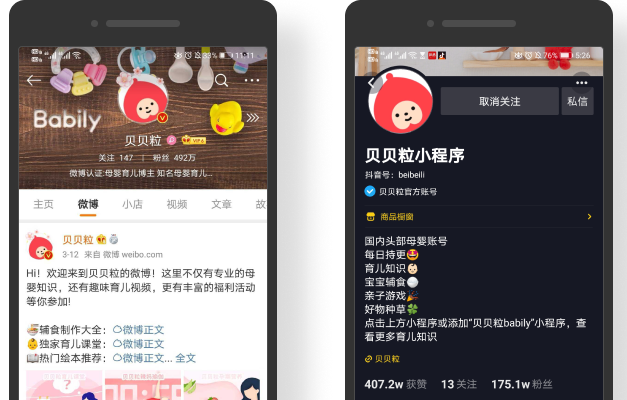 Since then, Tosu evolved from being a student entrepreneur to becoming an executive at a foreign startup, a principal at a consulting firm and, finally, chief executive officer at Onedot Inc., the business venture operating Babily, a video media platform covering baby care and daily family life topics, in China. Babily has garnered more than 15 million followers since its launch in 2017 and become one of China's most successful platforms of its kind.
Onedot, based in Tokyo, and Shanghai Wanli Network Technology Co., Ltd., a wholly owned company in Shanghai, are attracting considerable attention as a target of UTokyo's investment in venture firms to spur innovation. In May 2020, Onedot received 500 million yen from a fund operated by the UTokyo Innovation Platform Co., Ltd. (UTokyo IPC), a wholly owned UTokyo subsidiary established in 2016 to strengthen the university's ability to accelerate venture firms.
Starting up firm, joining joint venture as student
A turning point came when Tosu was a third-year student at UTokyo, enrolling at the Faculty of Law. Following the guidance of a senior member of the club, Tosu and two other students started a company that provides solutions to small and midsize companies struggling to deal with stringent privacy regulations since a Japanese law on protecting personal information was enacted in 2003. This was a prime opportunity for internet-savvy law school students to capitalize on their knowledge of law and information technology. They worked high-paying part-time jobs to raise the 10 million yen in capital needed to set up the company.
Student startups are more common now, but it was rare for Japanese students to get a company up and running in the early 2000s. Was Tosu daunted by the idea of entering uncharted waters? "Doing things differently from others usually doesn't intimidate me," Tosu said. "My parents always told me, 'Think for yourself and do what you want to do.' That had a large influence on me."
In 2006, Tosu left this company to become an executive at a foreign startup that offered an innovative music distribution service because he had a keen interest in the digital music business. One might assume that working as an executive, while also being a student at the Faculty of Law, would be extremely difficult, if not impossible. However, Tosu adroitly maximized his time. "During examination periods, I took leave from the company for one week or so," Tosu said. "I often studied all night before tests and attended meetings at the company in the afternoon. That was the kind of life I led in those days."
Unfortunately, his career plan was suddenly turned on its head. The venture firm was dissolved after its Japanese and U.S. parent companies were acquired by separate entities. "I took pride in leading the company's business, so I tried to set up a new company with some other core employees to continue the same operations," Tosu said. "But we couldn't secure the required capital and facilities. We tried everything but eventually had to give up." This was Tosu's biggest setback since becoming a student entrepreneur.
From principal consultant to startup CEO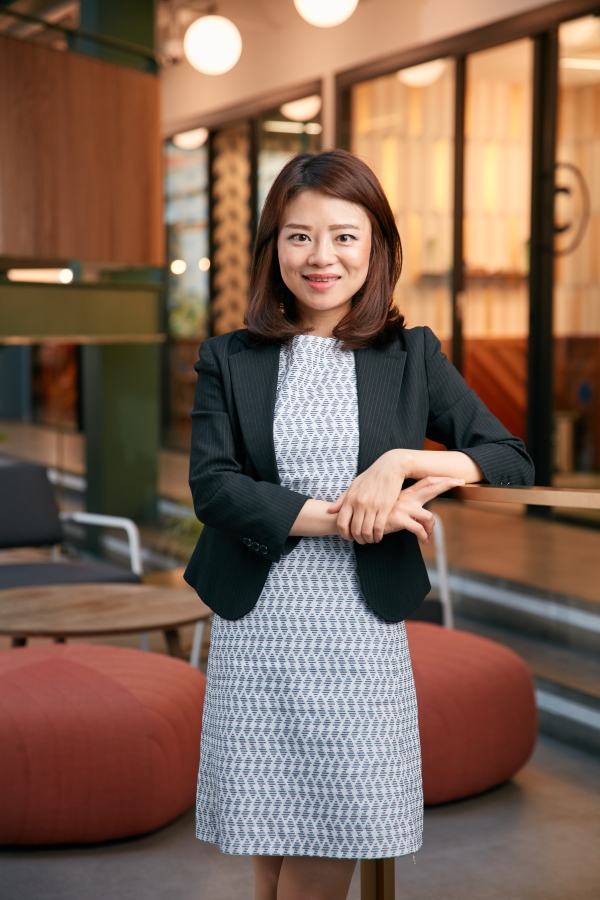 In 2010, Tosu joined Boston Consulting Group (BCG) and took up a leadership position dealing with internet-related business development and global strategies. In 2016, Tosu's final year at BCG, he joined a new project involving Unicharm Corp., a major Japanese manufacturer of disposable hygiene products. Deeply impressed by the Unicharm president's willingness to pursue business opportunities related to parenting in China, Tosu in February 2017 became the CEO of Onedot, which Unicharm and BCG Digital Ventures, a BCG subsidiary, set up in 2016.
For a Japanese company to conduct business in China, having an excellent Chinese executive is essential. Tosu had no problem in this regard. He met a reliable partner, Xue Zhu, in 2016, when he was conducting market research in Shanghai before Onedot's launch.
"We hit it off at our first meeting," Xue recalled. "I admired his passion for the new business he was preparing to launch and what he wanted to accomplish."
At that time, Xue was an executive at the Shanghai branch of a Japanese trading house. Xue previously worked for nearly 10 years at Recruit Co., Ltd. (now Recruit Holdings Co., Ltd.) in positions that included involvement in launching new businesses and personnel affairs, but she wanted a fresh challenge and eventually to start a new business. "I immediately suggested to Tosu that we should work together," she said. Xue assisted Tosu with personnel affairs externally for several years before officially joining Onedot as chief administrative officer in 2019.
Xue, whose husband is stationed in Tokyo, is raising two children in Shanghai with her mother's help. The COVID-19 global pandemic has drastically changed the business landscape, so Xue must flexibly respond to "surprises" that pop up almost every day, she said. Xue serves as a bridge between Japanese and Chinese staff members who have different cultures and values, and together with other executives she mines new customer targets ahead of the post-COVID-19 era, in which the business environment is expected to undergo a sea change.
Onedot has procured funds to expand its business through, among others, development of miniprograms (apps that run inside another app), whose usage likely will skyrocket due to their user-friendliness. Onedot raised 1.05 billion yen, including 500 million yen from UTokyo IPC, through a third-party allocation of new shares in May 2020. After this capital boost, Onedot is no longer a Unicharm consolidated subsidiary, giving it more leeway to develop as a venture firm. "Our immediate goal is to make Babily the No. 1 parenting-related media platform in China," Tosu said. "Demand for online businesses will grow. We are determined to pursue businesses useful to Chinese consumers in fields that Japan holds an edge, such as education, beauty, health and nursing."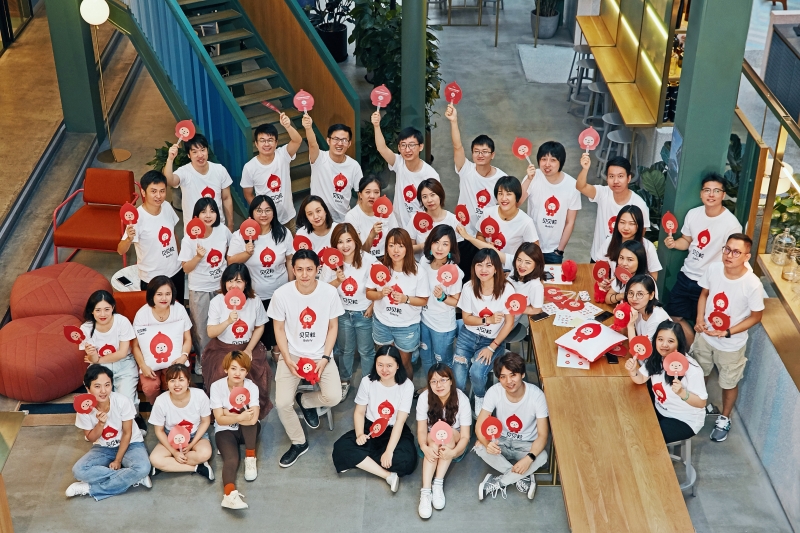 Onedot Inc.
Established by Unicharm Corp. and BCG Digital Ventures in December 2016. In February 2017, Onedot launched Babily on Weibo, a Twitter-like Chinese social network. The following month, it established wholly owned subsidiary Shanghai Wanli Network Technology Co., Ltd. Onedot distributes videos on parenting topics, earns revenue through advertisements on Babily, and helps Japanese companies start digital businesses, build business strategies and market their existing businesses in China. In May 2020, Onedot raised 1.05 billion yen through the third-party allocation of new shares to UTokyo IPC, Nippon Life Insurance Co., Sumitomo Corp., BCG, Mizuho Capital Co., Ltd. and others. It has about 50 staff members in its Tokyo and Shanghai offices combined.
Date of interview: Sept. 15, 2020
Interview/Text: Yumiko Mori
Top photo: Kohei Hara