FEATURES

Gently sounding out breast cancer | Entrepreneurs 05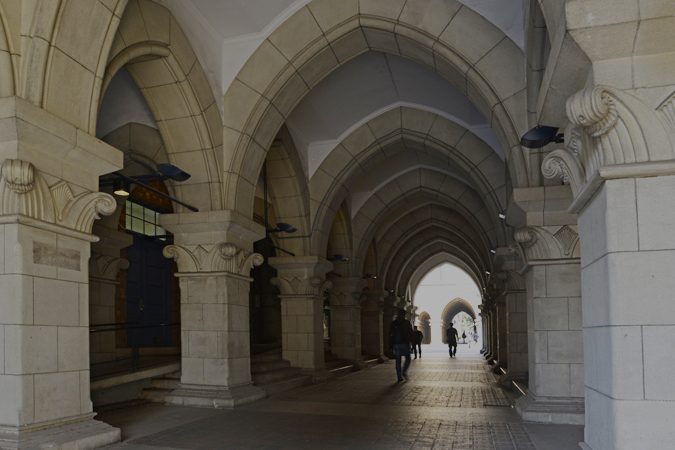 This series introduces entrepreneurs who have received startup support from UTokyo programs or who have utilized university research. UTokyo's support aims to expand Japan's innovation ecosystem.

Shiho Azuma faced many hardships over a span of a decade from her late teens, none more so than when she was a second-year high school student and her mother died after a two-year battle against a malignant brain tumor. Although Azuma did not know it at the time, this personal tragedy — and the tenacity she displayed to get through this tough time — would shape her future career leading a medical device company. "I didn't experience a typical high school life because I was more concerned about taking care of my mother in her final years," Azuma recalled.
Despite the devastating loss of her mother, Azuma advanced to the University of Electro-Communications in western Tokyo, where she majored in physics. The U.S. movie Contact, a 1997 film adaptation of American astronomer Carl Sagan's novel about contact between humanity and an alien life form, inspired Azuma to study space engineering in the United States. Studying and communicating in English in her daily life was initially a challenge, but Azuma eventually obtained a master's degree from Arizona State University in Tempe after researching topics including a space probe engine that uses plasma physics technology.
Tenacity in the face of challenging situations remains one of Azuma's many admirable qualities. She now heads Lily MedTech Inc., a startup developing the Ring Echo system, an innovative diagnostic imaging device for detecting breast cancer. This device utilizes a ring-type ultrasonic transducer, which converts electrical energy into sound energy, based on ultrasound imaging technology developed by the University of Tokyo's Graduate School of Medicine and Graduate School of Engineering.
The Ring Echo system is more user-friendly than mammograms, a common examination method that compresses the breast to take X-ray images, thus subjecting a person to pain and low-level radiation. Furthermore, Ring Echo's accuracy does not depend on technicians' skills, unlike ordinary breast ultrasonography, another popular examination method, which uses ultrasound. Lily MedTech plans to market this device by the end of 2021 in the hope it will encourage more women to take potentially lifesaving breast cancer examinations. Right now, 1 in 9 women in Japan develop this cancer.
Changing career to become an entrepreneur
Being CEO of a medical device developer might seem a far cry from Azuma's dream of being a space engineer, but she naturally gravitated to this position. After returning from the U.S., Azuma entered a doctoral program at the Graduate University for Advanced Studies, or SOKENDAI, in Kanagawa Prefecture, as a possible stepping stone to obtaining a job at JAXA, the Japan Aerospace Exploration Agency. However, her dream soon came crashing down when her father died in France while on vacation.
Around this time, her husband, Takashi Azuma, mentioned the ultrasound imaging technology he was researching as a professor at UTokyo, a "research seed" with potential to grow into something beneficial to society. Azuma was no stranger to medical ultrasound because she had researched this topic at the private research institute where she met Takashi.
"My mother died when she was 46," Azuma said. "I want to live a fulfilling life and make the most of every second." This notion was a driving force behind her decision to be involved in developing the technology.
"We discussed the technology and narrowed down ideas on its practical uses," Azuma said. "We interviewed doctors about problems with cancer examinations before beginning preparations to establish a startup."
Azuma established Lily MedTech in May 2016. Initially, she intended to join the company as a researcher, but instead became its president after an unsuccessful search for a leader with the required passion and commitment.
UTokyo's support was invaluable in establishing the business, Azuma said. Takashi participated in the EDGE Program offered by the university's Division of University Corporate Relations (DUCR) and received personal guidance from business and other experts on how to translate his research into a viable business. Since its launch, Lily MedTech has been based in an incubation facility operated by DUCR. Even after Takashi left his UTokyo position in March 2019 to become Lily MedTech's chief technology officer, the company has kept its close relationship with the university by continuing joint research and accepting UTokyo students as interns.
Solving problems associated with breast cancer
Breast cancer can be cured if detected and treated early. However, only about 40% of women in Japan take breast cancer examinations. The physical discomfort women experience during these examinations is often cited as a factor contributing to the low rate.
The Ring Echo system is designed to alleviate the discomfort while still being highly accurate. An examinee lies facedown on the bed-type device and puts her breast into a hole filled with water. The ultrasonic transducer then moves up and down, taking a three-dimensional scan of the breast by producing sound waves that bounce off body tissue. This painless operation is done by a technician or nurse but requires no specialized skills.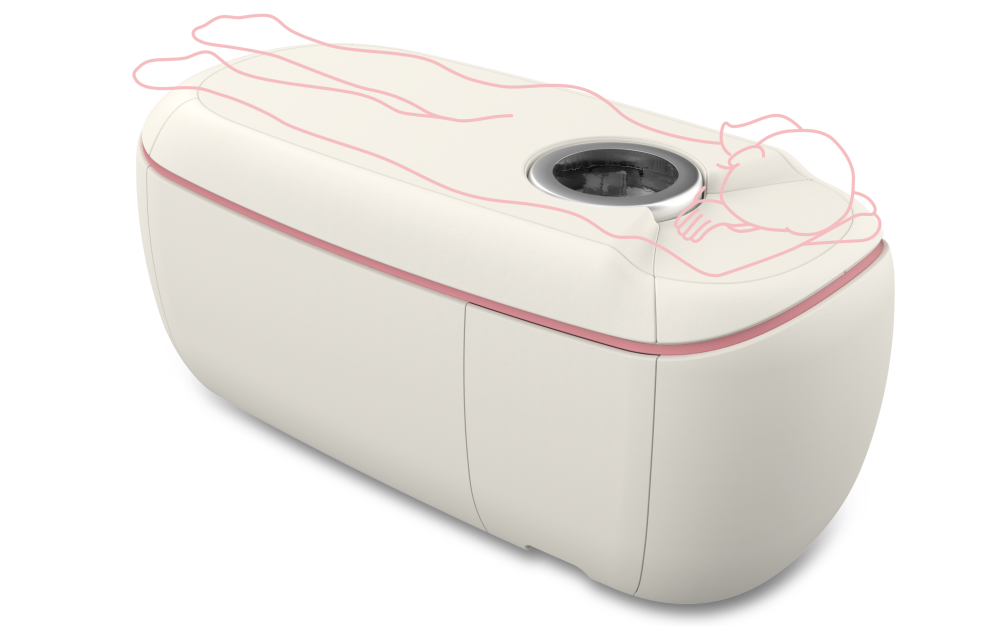 Tasting joy as an entrepreneur
As she relentlessly pursues her goal of helping people with cancer, Azuma is not afraid to defy business norms in this male-dominated business sector.
Azuma had a hard time securing funds necessary to kick-start the research, but she had a rule for selecting investors: "We will accept investment only from companies that share Lily MedTech's vision, mission and values." Eventually her approach earned Lily MedTech about 2 billion yen in investment, including grants from the New Energy and Industrial Technology Development Organization (NEDO) and the Japan Agency for Medical Research and Development (AMED).
A party Lily MedTech held in 2019 to mark the third anniversary of its founding was the first opportunity for its employees to meet stockholders face to face. "In those days, our research teams were searching for the light at the end of a long, dark tunnel," Azuma recalled. "I wanted them to know that many people outside the company were right behind our mission. I was delighted to see our employees engaged in deep discussion with our stockholders about breast cancer and our technologies, even though they were meeting for the first time.
"I felt a sense of accomplishment because for me that moment represented the real joy of having started a company."
Despite this success, Azuma refuses to rest on her laurels and is determined to help more cancer patients. "We want to expand the scope of body parts our device can examine and develop medical equipment providing minimally invasive treatments for breast cancer patients, using focused ultrasound to destroy and remove tumors," Azuma said. "Our goal is to solve problems that clinics and hospitals have in providing better medical care." Even now, her tenacity and willingness to take on challenges seem to know no bounds.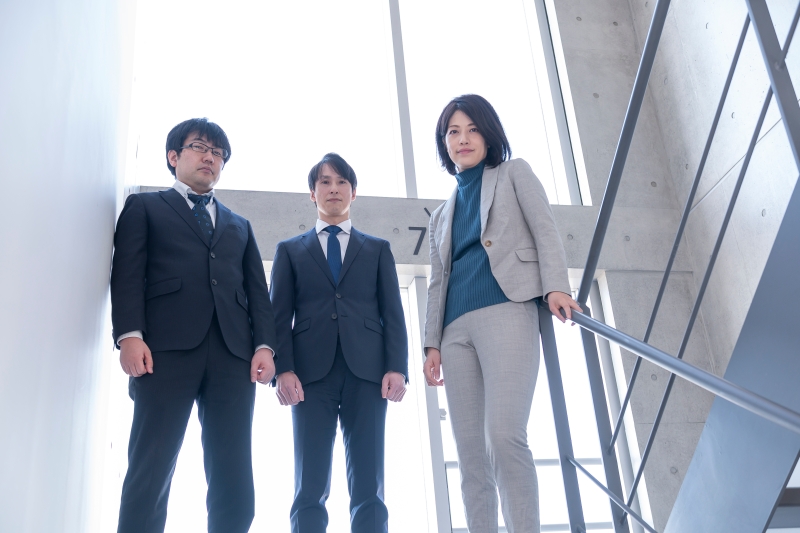 Lily MedTech Inc.
Established in May 2016, the startup developed a diagnostic device for breast cancer using a ring-type ultrasonic transducer based on imaging technology from research collaborator UTokyo. Lily MedTech unveiled a prototype in October 2016 and began clinical trials at the University of Tokyo Hospital and Tsukuba International Breast Clinic. It received a grant from AMED to develop new medical devices, in 2017; was selected for the Ministry of Economy, Trade and Industry's program to accelerate startups, in 2019; and was picked for NEDO's startup support program, in 2020. The company procured funds from Alfresa Corp., Aflac Innovation Partners G.K., Mitsubishi Research Institute, Inc., Beyond Next Ventures Inc., among other investors. Its approximately 40 employees have discretion to tailor their work style provided they achieve given targets. Pictured (from left): Director and CTO Takashi Azuma, Director and COO/CFO Yohei Kondo and CEO Shiho Azuma.
Date of interview: January 14, 2021
Interview/Text: Yumiko Mori
Photos/Emiko Hara