FEATURES

Savvy CEO's vision of drug discovery kickstarts spluttering startup
Entrepreneurs 09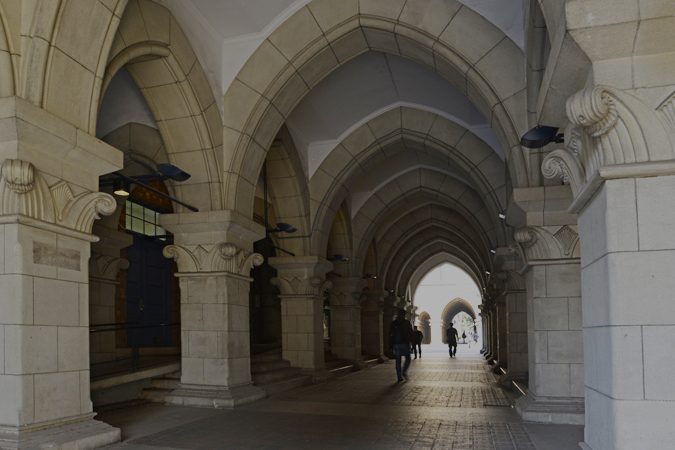 This series introduces entrepreneurs who have received startup support from UTokyo programs or who have utilized university research. UTokyo's support aims to expand Japan's innovation ecosystem.

When Chizuko Koseki first got involved in TagCyx Biotechnologies Inc. as a consultant in 2015, she instinctively knew the struggling startup could turn around its fortunes by shifting away from DNA tagging to combat counterfeiting and instead placing its focus on drug discovery.
TagCyx was founded in 2007 by Ichiro Hirao, then a researcher for RIKEN, the Japanese scientific research institute. But raising funds proved a challenge for a business aiming to sell reagents for research purposes and anti-counterfeiting know-how for currency and passports using a technology that Hirao and others had developed, for which there was limited demand.
But when Koseki learned how that technology worked, she was astonished. "I realized that the technology, developed here in Japan, was superb and something that we could proudly take to the rest of the world," she said. In a sense, Koseki was hard to impress because of her decades of gaining expertise in what she describes as "how science turns into business," in London, a global hub for startups. Nonetheless, she was particularly intrigued by a scientific paper Hirao published in 2013, concluding that the same technology could be applied to drug discovery, and she advised TagCyx to change direction accordingly. In 2016, the company rewrote its business plan completely to raise necessary funds and made a fresh start.
Located on the University of Tokyo's Komaba Campus II in the Japanese capital's Meguro ward, TagCyx is now a pioneering company boasting an innovative drug discovery platform that employs the state of the art in genetic engineering and nucleic acids chemistry. At present, the company is jointly developing therapeutic drugs with other companies — for treating conditions such as alopecia areata, a disease that causes hair loss; anti-blood clotting; and Hunner type interstitial cystitis, a kind of chronic bladder disease — while advancing partnership projects aiming to develop treatments for cancer and drugs for regenerative medicine.
Taking the reins at TagCyx
Koseki joined TagCyx as vice president in 2016 when Hirao left the company to join Singapore's Institute of Bioengineering and Bioimaging, a government agency. The following year, she moved from London to serve as the startup's president and chief executive officer. Since then, TagCyx has raised hundreds of millions of yen in capital and developed a platform called Xenoligo. The technology that Xenoligo uses is capable of generating aptamers — nucleic acid or peptide molecules that can selectively bind to specific molecules — from DNA libraries containing both natural and artificial chemical bases. Aptamers can be used for drugs because they selectively act on target proteins, resulting in therapeutic effects.
Thanks to this, TagCyx was able to develop several in-house drug candidates it hopes to bring to market, in addition to drug discovery projects with European and Japanese pharmaceutical companies. Compared with antibody therapeutics, its drugs can be produced at relatively low cost, making them promising next-generation nucleic acid therapeutics that are effective and safe to use.
Career reprofiled
Koseki obtained a Ph.D. in 1989 upon completing her doctoral dissertation while employed at the Graduate School of Medicine at UTokyo, after which she was engaged in kidney disease research in Japan and the United States. After marrying a Briton whom she met at Columbia University in New York, she moved to London. One day in 2000, she noticed a classified ad from a Japanese startup engaged in drug reprofiling, which was seeking an employee in London. She later learned that there were only a few Japanese startups dealing with drug discovery, although such startups were gaining prominence at a fast pace in the U.S. and Europe in those days. She was interviewed by the startup's president and hired straight away.
Drug reprofiling is what happens when shelved drug development projects are restarted with fresh ideas about how they could be used. Impressed by the dynamic business model, Koseki enthusiastically learned it from scratch and became an expert. But in 2007, due to the startup's relocation to Cambridge, she accepted a redundancy package and established her own company in London to help nurture Japanese drug discovery startups. Eight years later, she came across TagCyx while serving as an external director for other startups and a consultant as part of her company's work.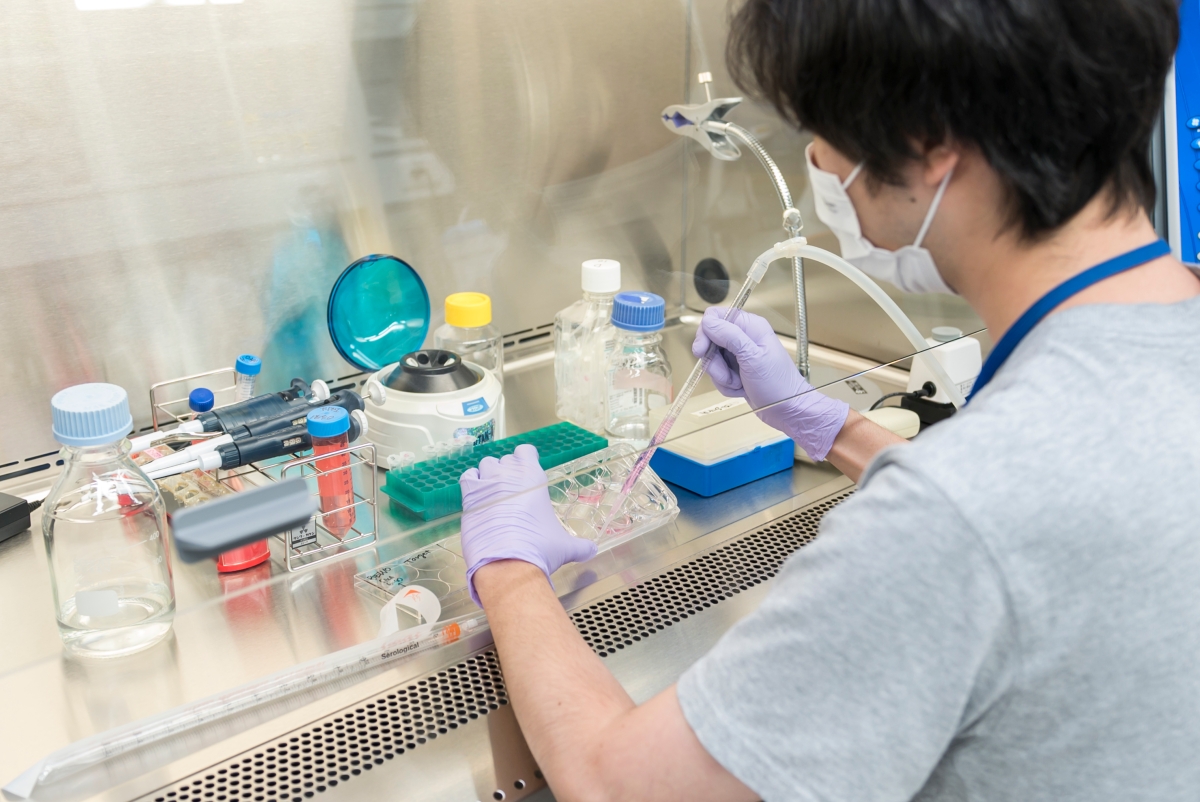 Funding challenge
Despite initial hardships, TagCyx's research and development of drugs has been producing robust results, Koseki says, adding that "ideas for drug discovery have surfaced one after another in the last few years."
Nonetheless, it requires considerable time to discover and develop drugs, so raising funds remains challenging for her company.
To date, TagCyx has received funds from several Japanese venture capital firms, including UTokyo Innovation Platform Co., Ltd. (UTokyo IPC) and UTokyo Edge Capital Partners Co. (UTEC). In the future, TagCyx will aim for a stock exchange listing in order to obtain the major funding injection required to ensure its growth.
Going forward, TagCyx will focus on drug discovery for autoimmune diseases in addition to domains that cannot be covered by antibody therapeutics. Koseki says she wants to scale up her company so that it can handle clinical testing. At present, TagCyx is conducting joint research with U.S. and South Korean firms, but Koseki eventually wants to see TagCyx opening offices in London and Boston and establishing itself as a global company.
"The real thrill of being in biotech is to be able to see, from beginning to end, the process of scientific results produced by university researchers becoming beneficial to society," Koseki said. So, she has no regrets about switching her research career to that of an entrepreneur, which she finds exciting.
Koseki also has a personal mission to pursue. She says that although she never felt disadvantaged by being a woman herself, she wants to help young women prove their mettle on the global stage. "If I could be of any help to them, it would be wonderful," she said. "That would make my life fuller and happier."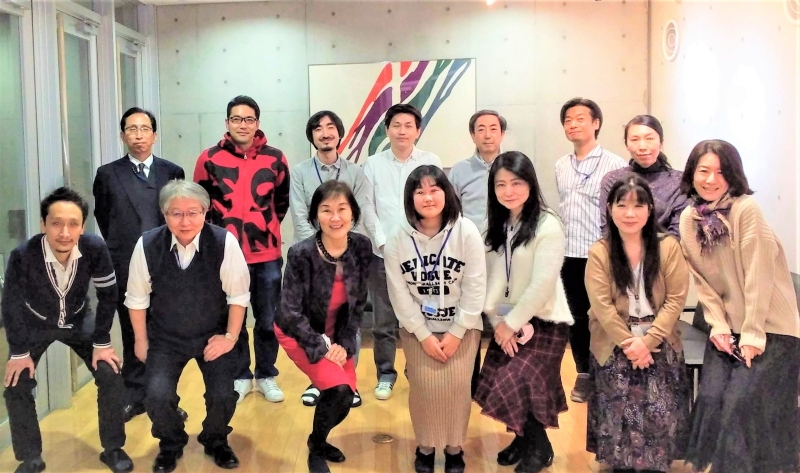 TagCyx Biotechnologies Inc.
Using its innovative genetic engineering technology, the company generates aptamers for pharmaceuticals in pursuit of new therapeutic approaches following the emergence of antibody technology. Since 2016, it has raised a total of 1.4 billion yen through third-party allotments of shares to underwriters, including funds operated by UTokyo IPC and UTEC. The company is accommodated at Komaba Open Laboratory on UTokyo's Komaba II Campus, a venue designed for facilitating joint research. The company has also filed a patent application jointly with UTokyo. TagCyx is committed to making the world a better place by providing effective and safe pharmaceuticals.
Date of interview: October 18, 2021
Interview/Text: Yumiko Mori
Photos: Emiko Hara