FEATURES

Making AI convenient, but also safe, ethical
Entrepreneurs 19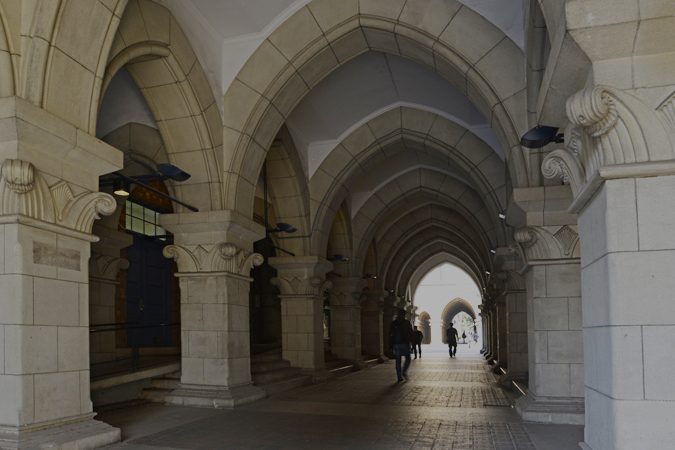 This series introduces entrepreneurs who have received startup support from UTokyo programs or who have utilized university research. UTokyo's support aims to expand Japan's innovation ecosystem.

When Kotaro Nakayama was a second-year university student, he became fascinated with neural networks, a subset of machine learning technology in artificial intelligence (AI) that is modeled on mimicking neural circuits in the human brain. This fascination led him down a path of research on deep learning — a type of machine learning that uses multilayered neural networks that add "depth" to enhance machine learning performance — with Nakayama eventually becoming CEO of a startup dedicated to using AI to free people from mundane tasks.
Nakayama established iLect Co., Ltd. in March 2017, well ahead of the current trend of digital transformation and recurrent education (continued learning). The company initially provided AI education and nurtured human resources with AI expertise, using a program Nakayama developed during his time at the University of Tokyo's Graduate School of Engineering. The company soon expanded beyond education to include research and development on AI and data analysis to meet society's emerging demands, and also changed its name to NABLAS Co., Ltd. a year and a half later.
Capitalizing on 13 years of research experience at Osaka University and UTokyo and experience running another company as a university student, Nakayama managed NABLAS while leading research projects. Despite facing business challenges due to the COVID-19 pandemic, NABLAS secured major clients and partners, such as automaker Toyota Motor Corp., consulting firm Nomura Research Institute, Ltd. and insurer Tokio Marine Holdings, Inc.
"Advancing AI technologies is my lifework. I'd like NABLAS to introduce AI products, services and projects to society, allowing more people to benefit from AI technologies," said Nakayama, who is now setting his sights on the global market.
Leading intensive university life with multiple tasks
During his university days, Nakayama led an intense lifestyle that involved multiple tasks. "I don't know how I survived," he said, recalling that hectic period. While studying at Kansai University's Faculty of Informatics, located between Osaka and Kyoto, Nakayama established and ran Kansai Information Research Center, a company that mainly focused on developing web-related technologies. He wrote seven books on information science topics, including programming, operating systems and systems development. Nakayama also served as a university lecturer and represented Japan three times in a programming competition for students that was sponsored by Microsoft.
Nakayama's passion for machine learning was sparked when he took a class on neural networks that led him to concentrate on this field. "I was wondering which specialized field I should pursue," he said, "but when I learned about the concept of machine learning, I immediately understood this is the field I should pursue."
Nakayama soon realized that he needed to advance beyond the commissioned development of web applications that his company was involved with in order to make great strides. So he stepped down as president of the company to concentrate on his studies and obtained a doctoral degree in 2007 from Osaka University's Graduate School of Information Science and Technology, where he worked as a researcher for a year after graduation.
Nakayama's research caught the attention of a UTokyo researcher. That helped him land a job as a project professor at UTokyo's Center for Knowledge Structuring. After four years, he moved to UTokyo's Graduate School of Engineering to launch courses on deep learning, which would later become the basis of iLect's program.
While his career as a deep learning researcher stretched into 2020, Nakayama tried entrepreneurship again in 2017. "I had been considering giving entrepreneurship another try after building the necessary foundations, such as technologies and connections," he said. "I thought it was good timing, because at that time, the third boom of AI was sweeping Japan, and the deep learning that I had been researching was beginning to tranform various industries."
Image/sound recognition, deepfake detection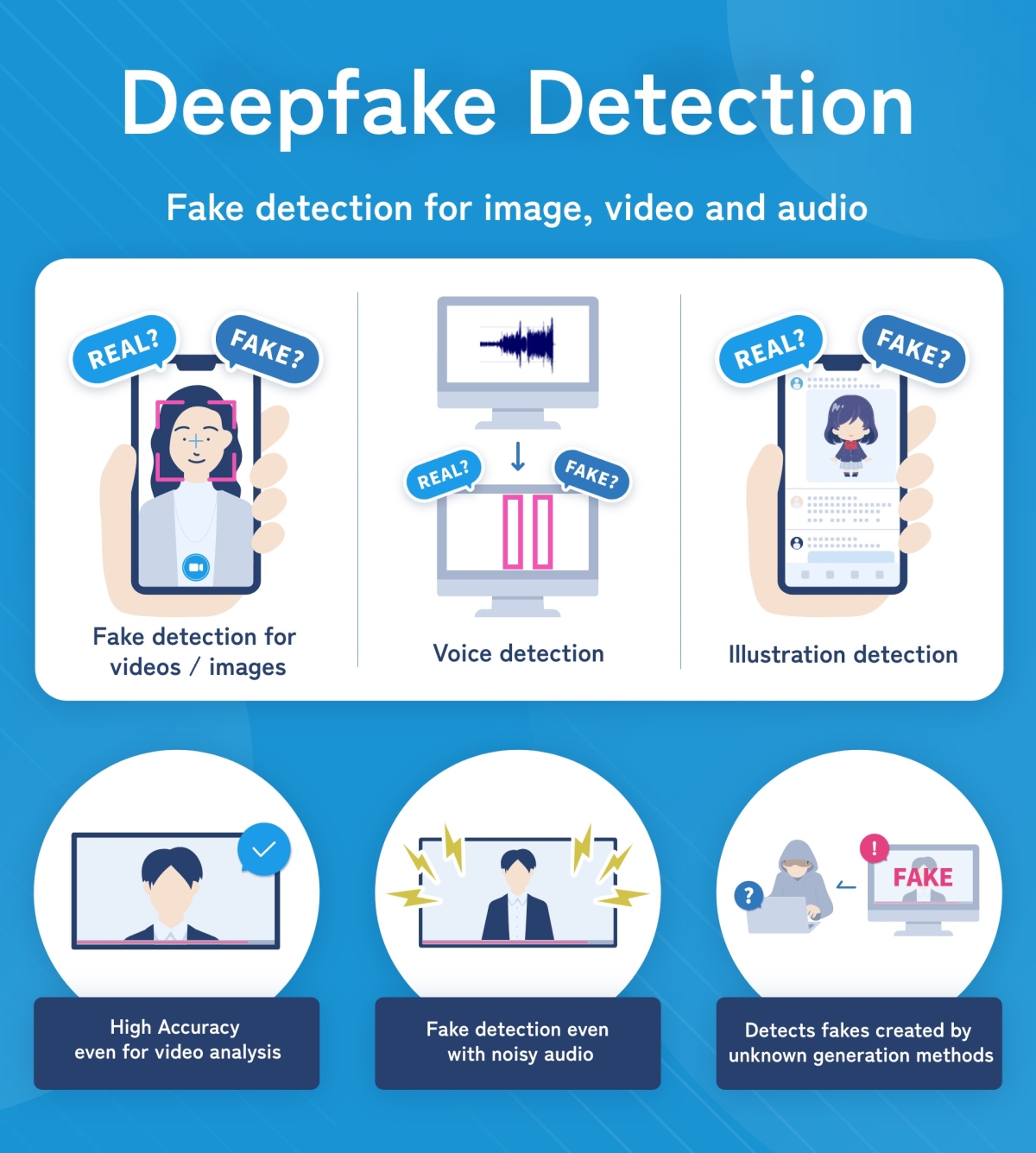 NABLAS focuses on the development of audio and image analysis technologies, in addition to technologies to detect deepfakes — videos or audio recordings where a person's face or voice has been digitally altered.
The company's image recognition technology can also be used to detect defective products in the manufacturing sector. There are many competitors in this field, but Nakayama is confident in his company's expertise. "NABLAS' strength lies in our expertise in a wide range of advanced AI technologies," he said. NABLAS is also developing a technology for artificially generating precise spoken words by enabling AI to learn from a person's voice and inputting the text that is to be spoken.
Nakayama knows that AI can be used for malicious applications. NABLAS is actively developing technology to fight against deepfakes, which have become a social problem. "One of the main technologies behind deepfakes comprises 'AI to make a precise fake' and 'AI to detect the fake,' allowing the AIs to compete with each other and improve their precision," Nakayama said. "We use the 'AI to detect the fake' to detect a medium made with deepfake technology. While there exists a big incentive to generate fake videos, moves to safeguard us from deepfake media aren't keeping pace. Somebody has to do this, so we are making a head start in developing such technology, which we believe will be indispensable in the future."
Aiming to go global
NABLAS has about 20 engineers and staff, which include members from India, Australia, South Korea and Japan. Nakayama also serves as chief technology officer and leads the company's technological development.
He plans to spend more of his time in solving various issues related to AI, including the establishment of a legal framework for AI. "I'd like to commit myself to helping build sound relations between society and AI from my position as an engineer and the head of a private company," Nakayama said. He explained this is necessary because humans are generally not prepared to embrace AI, from the point of view of society, institutions, moral education, literacy and enlightenment.
"Rapid progress in AI technologies has brought change to and has influenced society, and I believe people will be liberated from much menial work," Nakayama said. "By using AI technology, humans will be able to focus more on creative work. I would like to do what is needed to realize such a society."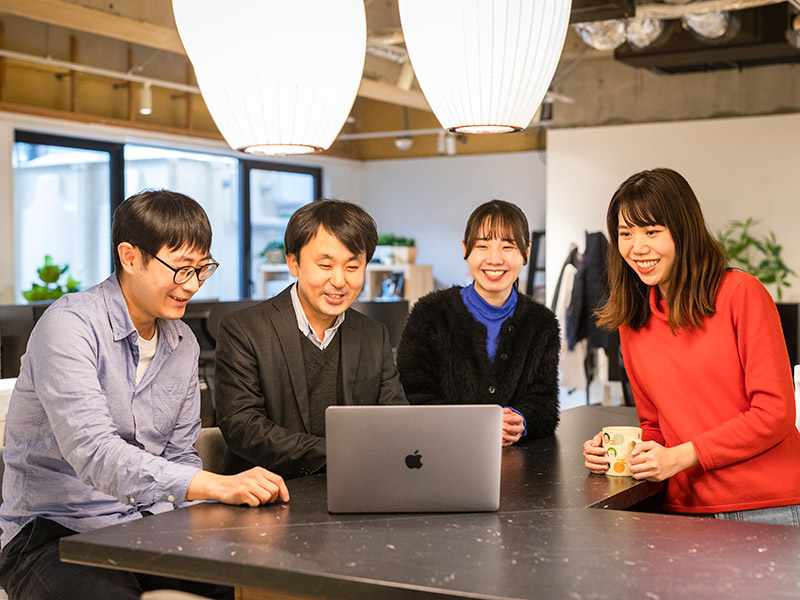 NABLAS Co., Ltd.
Originally established in 2017 as iLect Co., Ltd., the company later changed its name to NABLAS Co., Ltd. It initially focused on developing human resources skilled in AI by obtaining a license from TODAI TLO, Ltd. for content developed in deep learning and data science courses, which was created by CEO Kotaro Nakayama during his time at Professor Yutaka Matsuo's laboratory at UTokyo's Graduate School of Engineering. The startup was originally located at the Entrepreneur Lab, an incubation facility provided by UTokyo's Division of University Corporate Relations. Being in the black since its inception, NABLAS has not sought outside funding. While conducting research and development in the international atmosphere, NABLAS is considering the appropriate time to enter foreign markets. The company aims to make its iLect program, designed to develop AI-trained human resources, available in multiple languages. (Pictured in the photo are NABLAS CEO Kotaro Nakayama, second from left, and other company members.)
Date of interview: Jan. 24, 2023
Interview/Text: Yumiko Mori
Photos: Kohei Hara