FEATURES

Twin sisters deliver "more fun!" experiences to entertainment
Entrepreneurs 20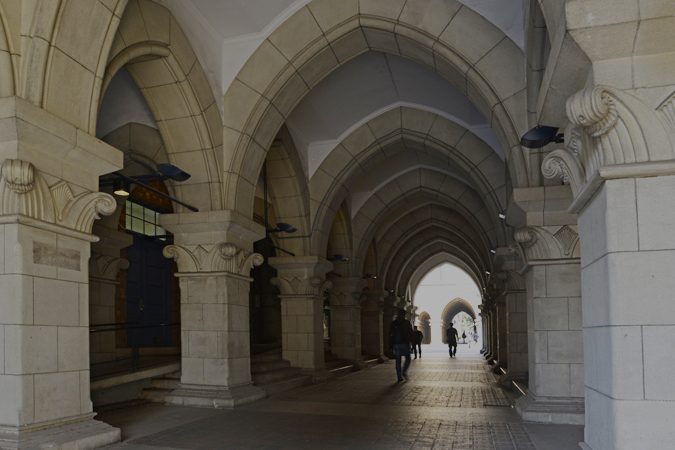 This series introduces entrepreneurs who have received startup support from UTokyo programs or who have utilized university research. UTokyo's support aims to expand Japan's innovation ecosystem.

More than 10 years ago when Mizuki Nakajima was a third-year undergraduate at the University of Tokyo, she realized how exciting an internet-related job could be when she worked part-time at an information technology company. The College of Arts and Sciences graduate then launched an internet media portal as a precursor to coly Inc., an entertainment sector startup she established in 2014 with her twin sister, Anna Nakajima.
The startup, which plans, develops and operates mobile online games targeting women, was at first based in a small apartment and staffed by only the twins and one other person. But in just several years, coly has grown into a company with 330 employees (as of January 2023) and is now headquartered in Tokyo's Minato ward, in the heart of the capital. In 2021, the company was listed in the Mothers section (now Growth Market) of the Tokyo Stock Exchange.
"We are committed to producing games that can energize users so that they can live a fulfilling life," Mizuki said, as she underscored the company's vision of delivering a "more fun!" experience. While coly plans to further deepen its mainstay business of mobile online games, it is developing and hiring more personnel specializing in artificial intelligence (AI), with the aim of providing users the novel experience of engaging in "dialogues" with game characters, through the application of AI technologies.
Game characters as "irreplaceable existence"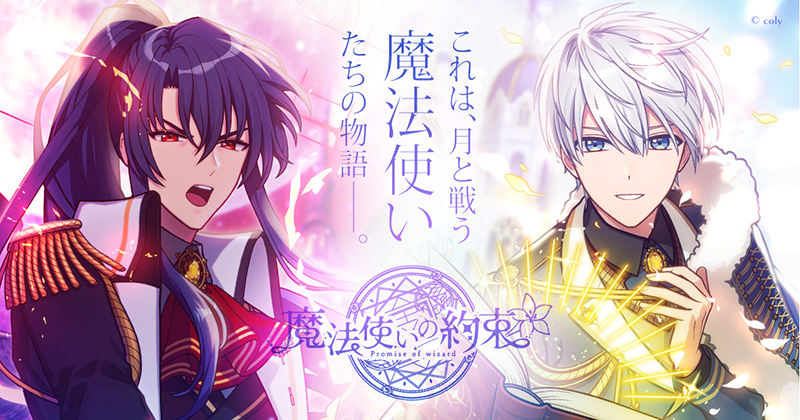 Greeting visitors at the entrance to coly's office in Minato ward's Akasaka district are large cutouts of characters featured in the company's games such as Stand My Heroes and Promise of Wizard. In describing the game characters, which are coly's strength, Mizuki said they are an "irreplaceable existence for each game user."
Her own life experiences with entertainment would eventually lead her internet startup to change trajectory and to create its first game, Drug Prince & Narcotic Girl, a smartphone visual novel released in 2015, which revolves around a main character who is recruited as a narcotics agent and the romantic relationship she develops with her partner.
"We learned from experience that creative works can give people motivation to do their best, and we decided that we really wanted to share that feeling with the world," Mizuki said. "We are where we are today thanks to the help of our creators, and the hard work and dedication of our staff."
Twins' strong bond overcomes challenges
The Nakajima sisters spearheaded business operations by capitalizing on their individual strengths: Mizuki, who serves as chief executive officer, takes a flexible approach to everything from business to corporate management, while Anna, as senior vice president, is the driving force of coly's business operations, using her intuition and a fastidious approach to creative work.
"It takes energy to start your own company, and much more energy to sustain its business. But we were able to overcome difficult times by drawing on our strength as twins," Mizuki said, looking back on 10 years of collaboration with Anna.
Mizuki sees being a UTokyo graduate as a plus as well. Daichi Sasaki, coly's director and executive officer, who has been with the company since the beginning, was Mizuki's classmate at the university. Sasaki has launched several games as a producer and now oversees all of coly's game business operations.
Mizuki is also a member of the UTokyo Entrepreneur Supporters' Club, a group of entrepreneurs who are alumni of the university, which has provided valuable opportunities for her to exchange information with her peers.
About 70% of coly's employees are women, many of whom were users themselves when hired by the company. "We are able to produce products that resonate with many people because we created an organization that sees eye to eye with users in planning and developing games," said Mizuki.
Building a sustainable business for the AI age
The company is focusing on AI technologies as the key to further developing its business. "The market is at a major turning point," Anna said, alluding to the anticipated market revolution spawned by AI. "Success hinges on how industries can embrace AI technologies, including AI chatbots like ChatGPT. The entertainment sector is no exception. Our company is pushing ahead with research to attain synergy through fusing creativity and AI technologies."
In 2022, coly established an intracompany project, comprising in-house engineers and experts from outside the company, to study the use of AI. Coly is also developing human resources trained in AI and hiring engineers to develop products in its effort to become a front-runner in merging entertainment and AI.
Coly is also accelerating the development of its experience-based businesses, such as movie theater screenings of its games' stories, in-person events featuring its games' casts, and themed cafés.
"We'd like to produce content that is embraced by all people regardless of their gender or age," Mizuki said. "We are now mainly offering games and memorabilia, but in the future, we'd like to provide things that users can use in real situations in their daily lives."
The twins show an insatiably inquisitive spirit as they tackle new and unprecedented challenges.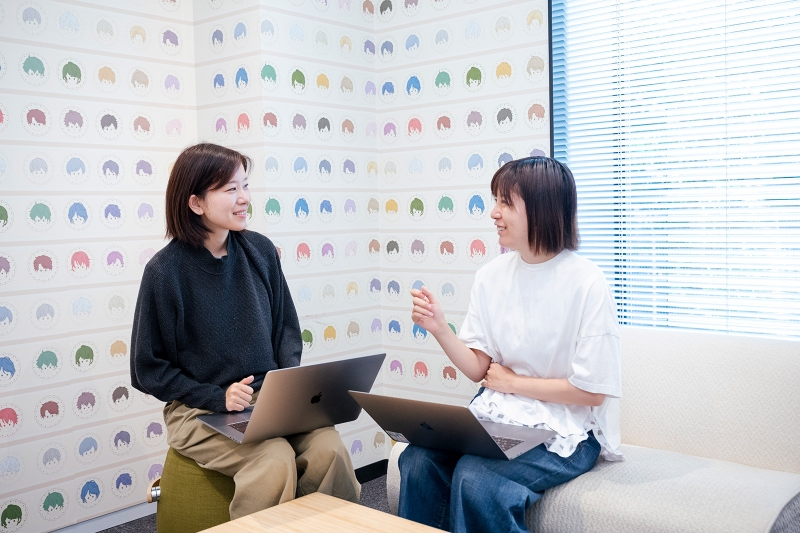 coly Inc.
Launched in 2014 by co-founders Mizuki and Anna Nakajima, the startup took its name from "co," the prefix meaning "together," and initially found success as an internet business run as a sole proprietorship. In 2015, coly entered the mobile online game business by releasing Drug Prince & Narcotic Girl, a game revolving around a narcotics agent and her partner. It has since produced a number of popular games, and has achieved impressive growth without procuring external funds. After its listing on the Tokyo Stock Exchange's Mothers section (now Growth Market) in 2021, coly launched MO.inv, a team providing funds and business management support to other entrepreneurs. In November 2021, the sisters shared Nikkei Woman magazine's Woman of the Year 2022 grand prize, signifying their recognition as role models for female entrepreneurs. (Pictured in the photo are twin sisters and coly co-founders CEO Mizuki Nakajima, right, and Senior Vice President Anna Nakajima.)
Date of interview: March 9, 2023
Interview/Text: Yumiko Mori
Photos: Emiko Hara